Child-Proofing Your Hotel Room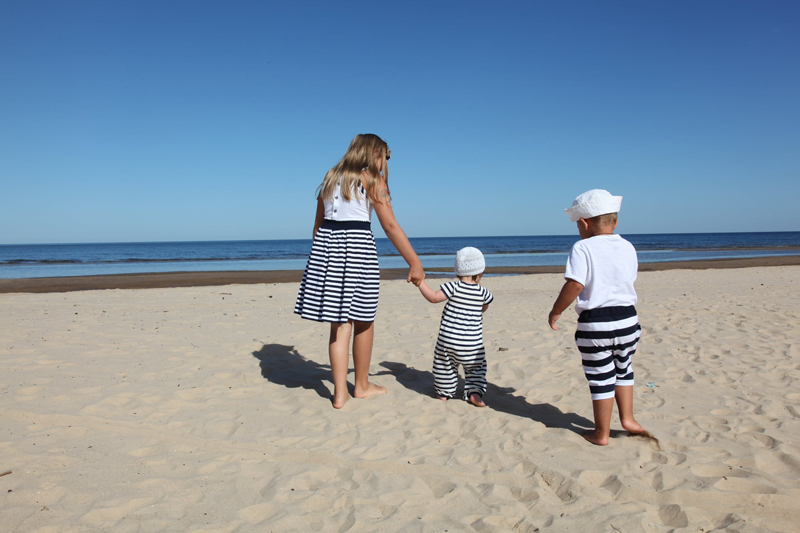 If you're traveling with young children this summer it's important to keep in mind that while your home is probably a safe environment for kids, your hotel room may not be. Here are some suggestions on childproofing your home away from home.


In the room itself:

Take a tour: Look at the room from your child's perspective. Is the furniture dangerously close to the windows? Are tempting electrical cords within reach? Are there any heavy lamps that could be easily pulled down? Get on your hands and knees and look for dangers such as stray pins, paperclips, and staples. Use inexpensive plastic outlet covers on unused electrical outlets and tie up any loose blind cords.

The windows: If they open, do the screens pop out too easily? Ask for a room on the first floor if you are dissatisfied, or keep the windows closed and locked.

The balcony: Make sure your child can't slip through the slats or climb over the top. If you're unsure, some hotels will provide mesh to wrap around the balcony to improve its safety. If you've got a climber, you may want to bring your own mesh (or avoid such rooms altogether).

The crib: If you'll be using a hotel crib, make certain it meets current standards; many of them do not. The slats should be no more than 2 3/8 inches apart and the mattress should fit snugly without gaps. Check for peeling paint and make sure that all hardware is tight. Position the crib away from the window and other potential hazards. If you're not happy with the hotel's cribs, you could try renting one (see link below), or having your baby sleep with you (just remove soft bedding and pillows first).

The bed: If your child will be sleeping in a regular bed, consider bringing a collapsible security gate to prevent falling accidents. You can also push the bed against the wall or position a couple of armchairs to create a barricade.

The door: Double check the door locks before heading to bed to make certain the door latches well. If you are dissatisfied or have a child that really likes to open doors, wedge a rubber door stop underneath or try the old chair under the doorknob trick.

The minibar: If it doesn't lock, request that it be emptied to avoid temptation and danger. As a bonus, you might be able to use this space as a refrigerator.

The kitchen: If your room contains a kitchenette, make sure your child cannot reach the stove knobs. Consider removing them if they seem too tempting. Also be cautious when using your room's coffee maker; they are often situated right at a child's eye level.

The TV: Make sure your TV is stable and can't be easily pulled down and that all cords are out of reach.

In the bathroom:

Bring along a nightlight or leave the bathroom light on with the door cracked so older children can navigate to the bathroom safely.

The bathtub: If you have an infant, bring along an inflatable baby tub for safe bathing. To make a slippery tub safer, lay down a towel or bring along stick-on decals. Wrap a hand towel around the faucet to avoid bumped heads. Check the water temperature carefully to avoid scalding.

The toilet: If you've got a really active toddler, you may want to bring a toilet lock or keep the bathroom door shut (use a childproof doorknob cover if you're really worried).

The sink: Warn kids about the dangers of scalding and teach them to turn the cold water on first. Store all toiletries out of reach; use a toiletry bag on the back of the door or a closet. Unplug the hairdryer if necessary and store elsewhere.







You Should Also Read:
Choosing a Child-Friendly Hotel
Renting a Vacation Home


Related Articles
Editor's Picks Articles
Top Ten Articles
Previous Features
Site Map





Content copyright © 2022 by Kimberly Misra. All rights reserved.
This content was written by Kimberly Misra. If you wish to use this content in any manner, you need written permission. Contact Tiffiny Spire for details.