Hurricane Katrina - One Person Can Make a Difference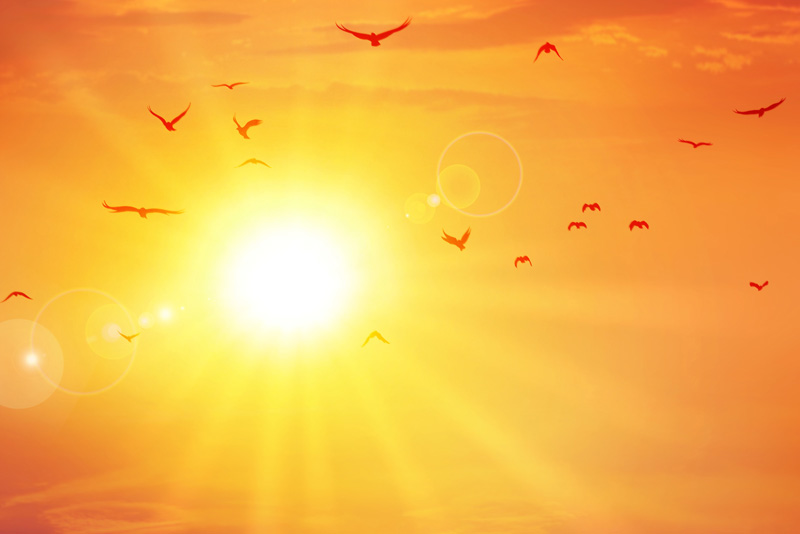 Sitting in front of her television, Esther watched the tales of devastation. The massive destruction of hurricane Katrina had the world watching. Thousands dead, a million homeless and an unknown number stranded without food or water, waiting for rescue workers. And the rescue teams were on the way, frantically working to reach the stranded survivors. Other teams trucking and shipping in food and water.
Esther desperately wanted to help those unfortunate enough to be in the path of the killer storm. But she was only an insignificant old woman, not strong enough to work in the affected areas, living on a fixed income with only a very small amount of money to give to the relief efforts. So she sat and she watched the live coverage.
She listened to the story of a woman with three children showing a picture of her husband in hopes that someone had seen him. Esther felt deeply for the woman and cried with her, and she prayed that the husband would be found and restored to his family. She prayed that the woman would be strong and that the children would feel safe. Esther got on her knees and interceded for that family far away.
And God moved
.
Esther saw the story of the babies in a hospital in the midst of a flooded city soon to be transferred out of the disaster zone. The parents of these babies were among the missing, either stranded by the flood waters or dead. Esther cried for the babies and their mothers. She prayed that these families would be reunited. She got on her knees and poured out her heart to God.
And God heard her
.
Esther watched as rescue workers worked through the night, not wanting to stop until they reached more survivors. She could see how tired they were and she prayed for them to be strong. She prayed that God would strengthen and refresh them.
And God did.
Can one small person make a difference in a massive disaster? Yes, when that one small person knows a big and powerful God.
James 5:16 tells us that the prayer of a person who is living right with God is very powerful.
Matthew 17:20 explains that even the tiniest amount of faith will move mountains.
Christians must never feel insignificant or helpless in the face of disaster. Pray. We serve an awesome God.
Try this:
Skip lunch at least once a week. Pray during that time and give the money you would have spent to disaster relief.
UPDATE
You can partner with BellaOnline in the relief effort.
Hurrican Katrina - Be a Part of the Cure
Donate to the Red Cross disaster relief fund at
https://www.redcross.org/donate/donation-form.asp
Donate to the Salvation Army disaster relief fund at
https://www.redshield.org/crisis/
You Should Also Read:
Peace - In War
Born Again
Great Power


Editor's Picks Articles
Top Ten Articles
Previous Features
Site Map



Follow @LynneChapman
Tweet





Content copyright © 2021 by Lynne Chapman. All rights reserved.
This content was written by Lynne Chapman. If you wish to use this content in any manner, you need written permission. Contact Lynne Chapman for details.