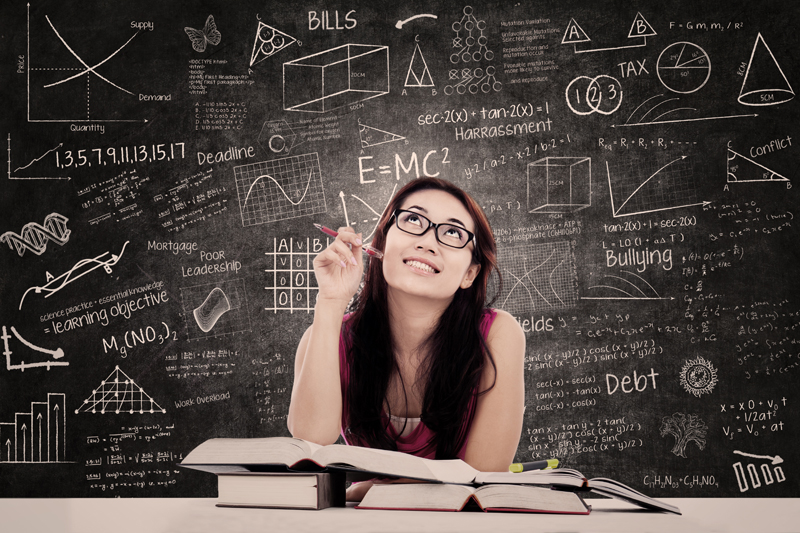 Both NOW (National Organization for Women) and the ACLU (American Civil Liberties Union) are rabidly against same sex education. They base their opposition on their belief that separating the sexes is discriminatory and "unscientific."

I do not subscribe to the notion that boys and girls require extremely different methods of instruction, but I do advocate the separation of boys and girls once they hit puberty.

Before the switch from the junior high/senior high model to the middle school concept, I taught in a junior high school (grades 7-9) where I often had the same children in the eighth and ninth grades whom I'd taught as seventh graders. Time after time, in the course of the seventh grade, I witnessed bright little girls morph from hand-waving students eager to learn and eager to show they knew the answer, to silly, self-conscious girls-on-display, reluctant to show their intelligence in front of the boys.

No doubt single-sex schools have their own problems, but I doubt that any can outweigh the advantage of placing developing adolescents in a learning environment that shuts out one of the biggest obstacles to learning: distractions from the opposite sex. I've seen at first hand how coeducational classes compare with same sex classes.

One year, when I was teaching in a small rural high school, a scheduling fluke gave me an all-girl eleventh grade English class. Silly girls I'd taught as tenth-graders suddenly showed depths of intelligence they'd carefully hidden in the mixed tenth-grade classroom. They carried on unselfconscious discussions that would have been impossible in a mixed classroom. They were different people without the boys, confident and articulate.

The critics of single sex classrooms claim that separating boys and girls perpetuates stereotypes. The contrary is true.

The coeducational classroom reflects the male bias that exists in the larger culture. Studies have shown that teachers call on boys more often than they call on girls, and that they give boys more time to answer than they do girls. Many school counsellors still regard upper level math and science courses as being more important for boys than for girls and make no attempt to conceal their feelings.

Current U.S. law allows single-sex instruction, but stipulates that it must be voluntary. I think that a rapid improvement in student achievement would be seen if it became compulsory.

Mixed classrooms are probably OK for the earliest grades (K-5), but educational achievement for both boys and girls would be boosted dramatically if the sexes were taught separately, beginning with the sixth or seventh grade.

Single-sex classrooms provide a safe space in which both boys and girls are free to explore the intellectual dimensions of their personalities.




Related Articles
Editor's Picks Articles
Top Ten Articles
Previous Features
Site Map





Content copyright © 2019 by Maeve Maddox. All rights reserved.
This content was written by Maeve Maddox. If you wish to use this content in any manner, you need written permission. Contact Maeve Maddox for details.