A Message of Love and Hope for this Holiday Season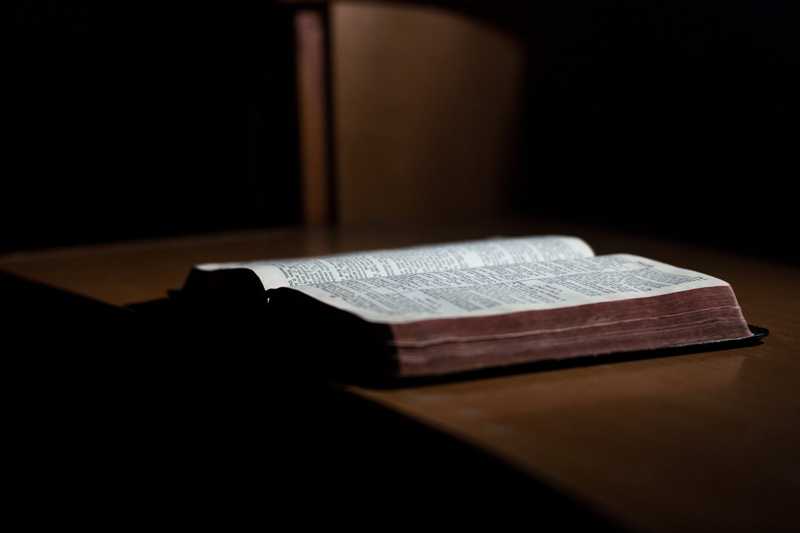 The following is a talk my husband gave in the stake. It so touched my heart that I asked his permission to share it with you.

* * *

Good morning, brothers and sisters. By way of introduction: My name is Mike Bezas. My wife and I have four wonderful children that I love so very much. As is our family tradition this time of year, we take a little time to drive around some of the neighborhoods to see the lights. As we drive by the homes and see the beautiful lights and the creative ways that the home owners have set them up, our children ooh and ahh, especially our little four year old. When he sees something he really likes he will call out, "Stop Daddy, Back up! Back Up!" It is the most satisfying thing to see and hear such expressions of joy from our children.

Joy is a wonderful thing that we can experience in many ways in this life. Some joys, like the bright lights of Christmas, are temporary and fleeting. Other joys, like the joy of the Gospel, are or can be more permanent and have a deep impact in our lives from day to day.

This life is full of trials and challenges that can weigh heavy on us and cause feelings of sadness, discouragement and despair. There are many instances in the scriptures where individuals have experienced these feelings. Helaman had these feelings because of his wayward sons. Joseph Smith had these feelings as he felt alone in prison at Independence, and Christ felt these feelings as he cried out on the cross at Calvary, "My God, why hast thou forsaken me." While these feelings are a natural part of this life, they are not meant to be a constant state of our existence.

In fact the scriptures teach us in 2 Nephi 2:25 "That Adam fell that man might be; and men are that they might have Joy." So if we are to have joy, one might ask, "Where is this joy and how do we obtain and hold on to it?"

We are given the answer through Lehi's dream of the tree of life. In 1 Nephi 8, Lehi talks about his vision in which he experienced feelings of sadness and discouragement as well as great joy. Beginning in verse 5 we read:

5 And it came to pass that I saw a man, and he was dressed in a white robe; and he came and stood before me.

6 And it came to pass that he spake unto me, and bade me follow him.

7 And it came to pass that as I followed him I beheld myself that I was in a dark and dreary waste.

8 And after I had traveled for the space of many hours in darkness, I began to pray unto the Lord that he would have amercy on me, according to the multitude of his tender mercies.

9 And it came to pass after I had prayed unto the Lord I beheld a large and spacious field.

10 And it came to pass that I beheld a tree, whose fruit was desirable to make one happy.

11 And it came to pass that I did go forth and partake of the fruit thereof; and I beheld that it was most sweet, above all that I ever before tasted. Yea, and I beheld that the fruit thereof was white, to exceed all the whiteness that I had ever seen.

12 And as I partook of the fruit thereof it filled my soul with exceedingly great joy; wherefore, I began to be desirous that my family should partake of it also; for I knew that it was desirable above all other fruit.

In Chapter 11, Nephi asks God for the interpretation of the dream and the symbolism of the tree and the fruit. We read, beginning in verse 21:

21 And the angel said unto me: Behold the Lamb of God, yea, even the Son of the Eternal Father! Knowest thou the meaning of the tree which thy father saw?

22 And I answered him, saying: Yea, it is the love of God, which sheddeth itself abroad in the hearts of the children of men; wherefore, it is the most desirable above all things.

23 And he spake unto me, saying: Yea, and the most joyous to the soul.

So how do we become partakers of the fruit of the tree of life?

In Psalms 16:7-9 we read:

7 I will bless the LORD, who hath given me counsel: my reins also instruct me in the night seasons.

8 I have set the LORD always before me: because he is at my right hand, I shall not be moved.

9 Therefore my heart is glad, and my glory rejoiceth: my flesh also shall rest in hope.

10 For thou wilt not leave my soul in hell; neither wilt thou suffer thine Holy One to see corruption.

11 Thou wilt shew me the path of life: in thy presence is fulness of joy; at thy right hand there are pleasures for evermore.

We start down the path and we stay on the path by obedience to the will and commandments of God. We do as the Psalmist directs and we take our counsel and direction from God. We not only obey, but we rejoice in obedience. We have been given the ultimate example in our Lord and Savior Jesus Christ. We must do as the scripture tells us and, " . .Set the Lord ALWAYS before us.

How do we set the Lord always before us? It starts with our smallest of choices and proceeds to the larger ones. In this season of gift-giving we can give a gift to our Heavenly Father, which is the only gift we can truly give. As the late Elder Neal A. Maxwell taught us, the only thing we can truly give of ourselves is the gift of our will. We can follow the example of our Savior Jesus, and give of our lives through our service to our fellow man.

The entire structure of the church is set up for our learning. The nature of this structure is service, not to ourselves but to one another. For me, the three wise men of the Christmas Season are LOVE, SERVICE and SACRIFICE. In this season of gift giving, the greatest gifts that bring the most joy are the gifts we give of ourselves in love, service and sacrifice. Money cannot buy the same enduring results that these three bring.

Last Christmas season I was in New York and I had the opportunity to go by the Rockefeller Center where each year they put up one of the biggest and most spectacular Christmas tree displays. As I think about that tree I try to imagine how beautiful God's Christmas tree would be if he had one. The scriptures teach us to lay up treasures in heaven. If I think of the Christmas packages that would lay waiting for each of us in heaven, what might they be?

What treasures will we find under the tree in heaven?

I pray that we will find the most prized treasures of God. May we find the peace and joy during this holiday season and through out our lives by following Gods path and or Saviors example, I pray in the name of Jesus Christ, Amen.

You Should Also Read:
Information about The Church of Jesus Christ of Latter-day Saints


Editor's Picks Articles
Top Ten Articles
Previous Features
Site Map





Content copyright © 2019 by C.S. Bezas. All rights reserved.
This content was written by C.S. Bezas. If you wish to use this content in any manner, you need written permission. Contact C.S. Bezas for details.