Meet the Producer for the new series Liken the Scriptures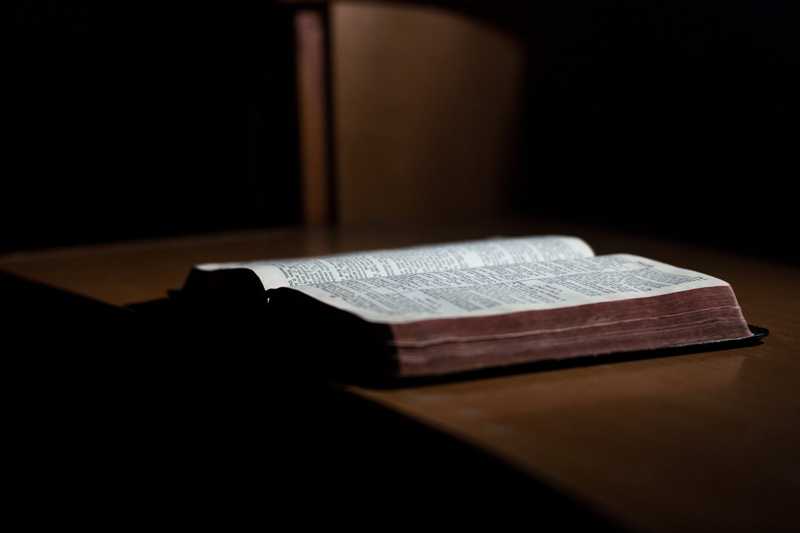 Listen to these comments:
"I think
Liken the Scriptures
is really cool. It is even better then watching bad shows. Spencer reminds me of my self in reading the Scriptures. I am now reading the Book of Mormon a lot."
Nathan, New Mexico
"i really love your movies. i am 12 and i always cry in every movie. we have all three. every time family comes we always watch them. even our non member friends love to watch them. i am starting to read the book of mormon more because of your movies. the second one touched me the most. i used to hate being mormon because of the rules. i wore immodest stuff and listened to bad music and other but i was like mckay (aka brad), i had a mighty change of heart, now i am glad i am a mormon. thank you so much."
Christine, Georgia
"Our family truly loves this series of DVD's. They are uplifting, fun, spiritual and teach gospel concepts in a way that parents sometimes cannot do. We had the wonderful experience of touring the studio and speaking directly with some of the cast and crew involved with these movies. We feel they are inspired men who have dedicated their time and talents to help spread a message that is so needed in our world today. Without being too "churchy", these videos have allowed us to share our message with non-member friends and family. They have touched our children deeply and have encouraged them to seek the scriptures and liken them to their own lives."
Donna, Louisiana (Note: If you would like to schedule a free studio tour, contact josh@lightstonestudios.com.)
People have been riveted by this new DVD series (and I must confess, so have my kids!).
As an editor for the LDS portion of BellaOnline.com, I am always on the lookout for individuals who contribute to our world in big, wonderful ways – for there are far too many who use their talents in salacious, disgusting ways.
Thus, when I see a new effort that seeks to illuminate Christ and his teachings, I have to share that news with others. I am excited to share with you an interview I held recently with Kenneth Agle, owner of Lightstone Studios. Kenneth, his brother Dennis, and composer Aaron Edson are all partners in a company producing the new
Liken the Scriptures
DVD series. And just so you know, I do not earn a commission or any affiliate fees for sharing news about them. They have brought together an amazing effort that I simply want you to know about. In fact, I promise what they have done will delight and edify you in amazing ways. I thank Kenneth for taking the time to talk with me.
C.S.: It is a pleasure to be able to talk with you about your DVD series, "Liken the Scriptures" and "Liken Parties" and so many other fun projects. Before we get into the story lines and fun facts about them all, will you please share with us a little about your production company?
KEN: Sure. Liken the Scriptures was initially produced by One South Studios, a partnership of Aaron Edson, Dennis Agle, Jr. and myself, Ken Agle. In reality, it was an effort of will, love and miracles to produce the first episode. There is no question in our mind that we felt compelled and guided in that effort and many key individuals came forward to help us. In July of this year, we organized a new entity, Lightstone Studios, LLC with Craig and Sonja Brooksby joining us. Since that formation, we have been enabled to accomplished a great deal and believe that we are just barely starting.
C.S.: How many individuals do you have working for you now?
KEN: Let me think, we have about 13 individuals working full-time for Lightstone and a few working part-time. Of course, during a film shoot, that number can grow to close to a 100.
C.S.: When did you first think of creating a company like this? What is your background?
KEN: That is a good story. The short version is that around 1987 both my brother and myself graduated from our respective universities. He went into Public Relations ("PR") while I went into banking. But, both us had an inherent love of movies and theater, Dennis the former and me the later.

Around Christmas 1990, I met up with a few friends to pursue writing a musical. While that effort didn't culminate in anything of substance, my wife Coppelia and I did resolve to form our own company to allow more time for creative efforts. In that effort, my brother joined our bank consulting company in 1991 and I joined in 1992.

While banking may seem 1000 miles from film production, we were always relatively close to the film industry in many surprising ways. Living in Los Angeles, where our company was formed was one of them, but we were active in pursuing screen writing (but, who wasn't in LA).

Around 1999, after not achieving the success we had hoped for, we elected to use our creative skills and apply them to banking. So, we started making bank training videos. I think we made some pretty good stuff, but we certainly started learning editing, graphics, cameras, etc. It also gave us a chance to start going to film trade shows and the like.
C.S.: How did you go about compiling such a talented team?
KEN: The honest answer is Liken people feel compelled to work here. It is almost as if you can't keep our team from working here. I believe that our group isn't the most talented in the world's sense of the word, but rather that they have the most Liken talent. Liken is about making the best effort possible with the abilities and resources that we have been given.
C.S.: At what point did the concept for this series enter your mind?
KEN: After dabbling in bank training videos, we met Aaron sometime in 2000 and he was an immediate boost to our efforts. His natural skills in computers, music, and technology were a perfect complement to Dennis' ability to understand complex issues in production and my efforts to make something happen.

In 2001, on a trip with my family to Utah and back, I picked up the DVD production of Andrew Lloyd Webber's Joseph with Donny Osmond in it. My kids watched it about 20 times on that trip it seemed and I came up with an idea that probably dozens have come up with—make a musical using the Book of Mormon. Sometime soon thereafter, Dennis was reading 1 Nephi 19:23 and came up with the "Liken" angle: take the stories through the imagination of a modern day child, who could use the story in their life. Liken the Scriptures was born.

The Liken concept was critical because we couldn't afford to do the musical in a "real" setting. Thus, we determined to make the productions look like they were shot on a stage (ala Joseph). That was the birth of Liken.
C.S.: A great link for people to explore more about the creation of the Liken the Scriptures
is this link
. But I'd love to know more from your perspective. When you first began the process of developing these, did you create a timeline of all of the stories you wanted to tell, or have they come a little at a time?
KEN: In developing our ideas, we knew that we wanted to do stories that would relate well to modern day events and that were musical in their story telling. I think initially we thought about continuing the story of Nephi and the bow, but our star, Jared Young was going on a mission and we couldn't see doing it without him. So, we decided to skip a bit and go to Ammon and King Lamoni, a great story. Nowadays, we plan in groups of three and the next three after Esther are going to be very fun and we'll be announcing those in January. Those three will be released in 2006, along with Esther.
C.S.:We've talked briefly about your team working on these. What do you feel unites each of you as you work on these?
KEN: There is a concept that I hold to, called the Liken Way. You'll find that people that work here don't work in only one department. They have to be able to work in multiple departments and we are always interested in finding those who do not shy from getting involved in something that perhaps isn't their area of "expertise."

Rather, we want people that can edit, paint scenes, know Photoshop, push a brown, conduct marketing, etc. By having these type of individuals we drive out pride. While perhaps operating with pride could produce something of merit, pride struggles to produce something with the spirit.

Our constant goal at Lightstone with respect to Liken is to eliminate as much pride. With humility, you can flow throughout an organization unconcerned about who is getting the credit or the blame.
C.S.: That is absolutely beautiful, Ken. Each time I watch these, I am struck with the power that comes from viewing these. One moment I'm choked up, full of emotion, and the next moment I'm chuckling at the antics on the screen. Your approach to the story lines is quite whimsical, and yet so moving. How do you achieve such a delicate balance? The spirit is so strong from these videos!
KEN: I've known my brother Dennis for a long, long time and I've known Aaron like a brother for about 5 years now. Both of these two have strong senses of fun and spirituality. Aaron can get emotional over just about anything. Dennis can see happiness even among the most difficult situations. I think their inherent personalities come through in their writing style in both music and in crafting the story. But even beyond them, our sets, I think, are blessed with a true effort to have the spirit on the set. I tell everyone I can to please watch our bonus features, especially on our more recent episodes. Greg Rossiter does an amazing job on them and a lot of them are even on our website. They give you an idea of what our sets are like. Please tell your readers to watch them as much as the videos. They are really wonderful.
C.S.: Most definitely. Thank you for letting us know. Your first episode used to be called, "I Will Go and Do." The title now is "Nephi and Laban." Was that just part of the evolution of this series?
KEN: This was a tough decision as one always likes the way one does things because "that's the way you did things." But, with that stated, we felt that a lot of people really didn't know what our stories were about because our titles were a bit cryptic. So, we decided to make them a bit more "market friendly."

We did this with the release of Episode 4, which we changed from "All He Asks Me" to "Alma and King Noah's Court." With that we changed Episodes 1 through 3, stopped calling them by the Episode #, changed the look of our covers so that people would know that this is a product that is aimed at children and the child within each of us and did a few other small things. I think it is better, but I do have the old posters hanging in my office. I'm nostalgic in that way (after all of 3 years).
C.S.: Understandably! Being that "Nephi and Laban" was your first episode, any favorites or fun stories from that one?
KEN: I remember we were shooting the "cave" scene where Nephi and his brothers retreat after being rejected by Laban. In this scene, we had to have an angel appear. It was getting late and we didn't have a light set up for the scene. Then we noticed at the location were we were filming that there was a studio light set up just at the perfect spot for this scene. We didn't even notice before that.

Well, we turned it on and it even did this sort of slow fade in. It was one of the many tender mercies that we felt during our filming.
C.S.: You have selected some terrific stories for these episodes: Ammon, King Noah and Alma, Esther (coming in 2006), Goliath, and others. What is your criteria for selecting story lines for production?
KEN: We try and pick stories that children can relate to and then shed some light on the story that maybe they didn't know. For example, we highlighted Abish in our second episode and her story, although very short, is amazing and something we loved to highlight.

Some stories in the scriptures are a bit tougher. We took one of them on with our fourth episode, Alma & King Noah's Court. In this episode, we realized that the story has the killing of the prophet Abinidi, by gruesome fire no less. So, we realized that this might not be our most popular episode because it is a tougher ending. We try to have some fun in it, but know that there is an important message that is a bit more serious than the other episodes.

In choosing a story, you would love to have stories that follow the classic format, but the scriptures don't always do that and we try very hard to stick exactly to the story. That is why there is no Herod since he really doesn't come into the story until after we finished our episode—at the manger. We can't just put him in to make the story better.

David and Goliath is, of course, a great Hollywood style film and it is probably one of the most popular. I love that episode, but I also love the amazing scene with Abinadi. Those that were in that room when it was being filmed can tell you that it was something beyond belief. Even if that is all we had from that episode, it would be worth all of the effort to me.
This is just the first part of the "inside scoop" on the
Liken
episodes! Click
here
to read the second half and to learn how you can audition for the next episode!
You Should Also Read:
More Information on Liken the Scriptures


Related Articles
Editor's Picks Articles
Top Ten Articles
Previous Features
Site Map





Content copyright © 2019 by C.S. Bezas. All rights reserved.
This content was written by C.S. Bezas. If you wish to use this content in any manner, you need written permission. Contact C.S. Bezas for details.