Education Averages Are Misleading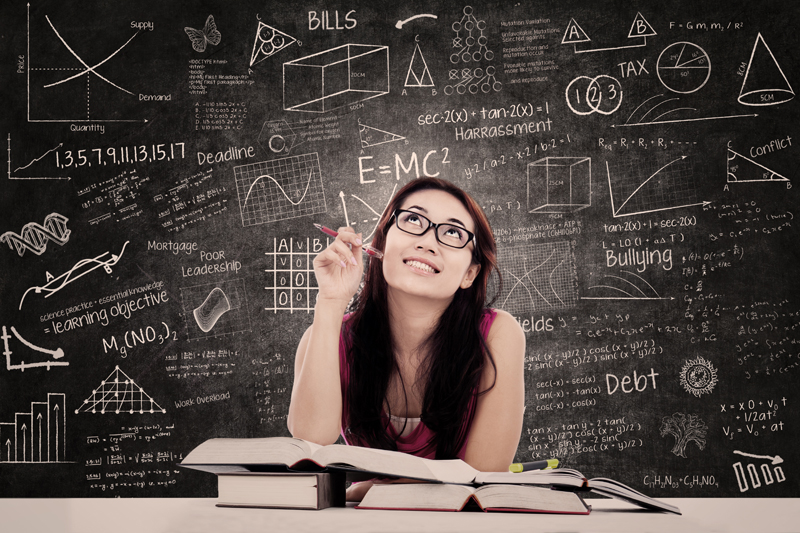 Most articles about education describe aspects of the public schools in terms of average percentages.

For example, we read that the breakdown of school funding of public schools is "federal 13%, state 43%, and local 44%."

But, in some states, funding by the state can be as high as 86% and in other states, as low as 31%. Federal funding may be as high as 16% in some states and as low as 6% in others.

The average per pupil cost in the nation is about $10,000, but a closer look shows that the average per pupil expenditure can vary wildly in the same state.

In Illinois, for example, two districts separated by about 200 miles represent a difference of $13,000 in the amount they spend per pupil. The Farming Central Community Unit School District in Fulton County spends $7,000 per pupil, whereas the New Trier Township High School District in Cook County spends $20,000 per pupil.

The amount of funding available for local public schools depends primarily upon property taxes. Schools in rich neighborhoods are better funded than schools in those with lower property values.

A recent article in The Guardian tells about Indigo Williams, a Mississippi mother who discovered the disparity that can exist between elementary schools just fifteen miles apart.

Her son's first year of school was at Madison Station School, an award-winning school that boasts 72.6% reading proficiency, 70.5% math proficiency, and a staff that includes only 9% first-year teachers. There, her son had access to Taekwondo lessons, fresh fruits and vegetables in the cafeteria, and after-school tutoring if he needed it.

When Williams moved to Jackson the next year, her son was assigned to Raines Elementary, where the proficiency scores are 11% for reading, 4% for math, where 20% of the teachers are in their first year, and where expired food may be served in the cafeteria.

Btw, the enrollment at Madison Station is 74% white. That at Raines is 99% black.

Proponents of school privatization insist that the public schools "are broken."

Nonsense.

The children of the affluent are already achieving well in the public schools. They not only have better maintained and better resourced facilities, they also have parents who are more likely to have the leisure time and expendable income to provide them with preschool enrichment activities.

According to the most recent figures from the National Center for Children in Poverty, nearly 21% of all children under 18 in the United States live in poverty. That adds up to about 74 million children—the combined populations of California, Texas, and New Jersey.

Again, percentage averages do not tell the whole story.

The percentage of children living in poverty varies from 11% in Wyoming to 31% in Mississippi. In Washington DC, a place that ought to be a showplace for the nation, 25% of children under 18 live in poverty.

School reform that does not deal with economic disparities between school districts will not benefit the children who most need a tax-supported public education system.

State legislators who are serious about improving educational outcomes for all the children in their states will invest big time in early childhood education, and they will come up with something better than inequitable property taxes to fund the public schools.



Related Articles
Editor's Picks Articles
Top Ten Articles
Previous Features
Site Map





Content copyright © 2022 by Maeve Maddox. All rights reserved.
This content was written by Maeve Maddox. If you wish to use this content in any manner, you need written permission. Contact Maeve Maddox for details.