Affirmative Action and Reverse Discrimination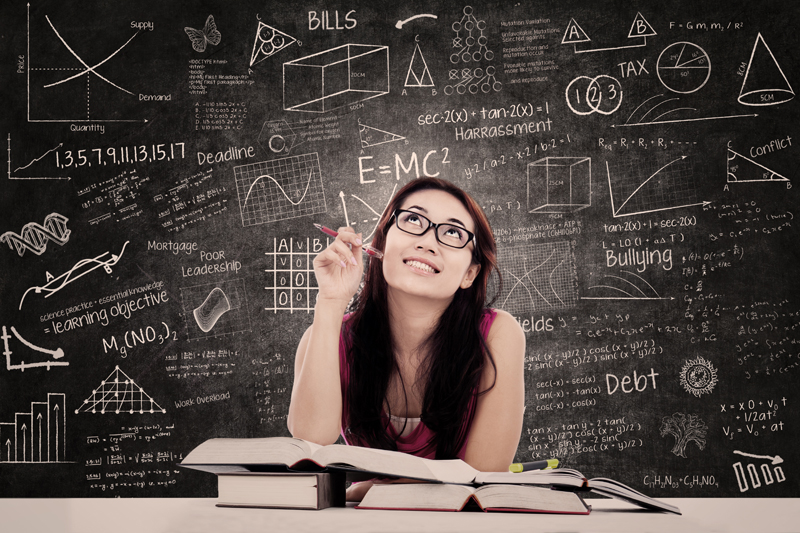 According to an internal memo at the Department of Justice, the current administration is preparing to redirect resources of the Justice Department's civil rights division toward investigating and suing universities over affirmative action admissions policies deemed to discriminate against white applicants.

This move is probably prompted by complaints from those who view affirmative action as "reverse discrimination," contending that the admission of minorities on the basis of race or gender results in barring better-qualified white men.

Proponents of affirmative action point out that white college applicants have enjoyed their own form of affirmative action for decades.

Children in well-to-do families attend better schools and enjoy enrichment activities like early childhood education, summer camp, travel, and private tutoring. Such advantages are not usually open to children from low-income families.

Secretary of Education Betsy DeVos advocates siphoning tax money to the private sector. She claims that this would make it possible for children of all classes to receive the same sort of education available to the privileged classes.

It wouldn't.

The private schools attended by the children of the wealthy charge annual tuitions as high as $40,000, far above any per-pupil amount that vouchers would provide. For example, a recent voucher-like law passed by Texas in May 2017 would allot $8,200 to participating students.

Ideally, students with the most impressive academic records and most intense ambition should be able to attend elite universities without regard to race, economic class, or gender.

Realistically, without affirmative action policies, few students outside the wealthiest families would gain admittance to the universities that assure their graduates lucrative careers and an old-boy network to help them advance.

The myth of the deserving young person who achieves economic success solely by means of hard work and sterling character is just that—an American myth.

In real life, home environment, capital, luck, and family connections determine economic success.

In business and in government, wealthy white men hold the keys to economic advancement. They are the most privileged class in the United States. And they want things to stay that way.

As Dr. M. L. King said in his letter from Birmingham Jail, "Lamentably, it is an historical fact that privileged groups seldom give up their privileges voluntarily."

Even with affirmative action in the employment sector, minorities and women remain under-represented in the upper echelons of business.

Likewise in the upper ranks of public office, only the candidates with the wealthiest backers can expect to buy their way in.

The percentage of minorities and women in Congress has increased in recent years, but white men still outnumber them.

Women make up 50% of the US population, but only 83 (19%) of the 535 members of Congress are women. Nonwhites make up 38% of the population, but only about 100
(19%) members of Congress are black, Hispanic, Native American, or Asian.

Wealth buys privilege, and white families in the United States possess 96% of the nation's wealth.

Harvard is a good example of what it means to graduate from an elite institution.

The current federal administration is staffed by many Harvard graduates. The 115th Congress includes 40 Harvard grads. Several more are in the Cabinet.

Considering that so many Harvard graduates make it into government, it's a very good thing that the university is making an effort to create a diverse student population there.

Of the 39,506 students who applied to Harvard this year, 2,038 were admitted. Of those, 14.6% are black, 22.2% are Asian-American, 11.6% are Hispanic or Latino, 2.5% are Native American or Pacific Islander, and 49.1% are white.

In an elite educational system that favors wealthy white people, this effort at diversity is a good thing.

Complaints that affirmative action admission policies are "unfair" is naive. Is it "fair" that of 39,506 students who applied to Harvard, only 2,038 (5%) were accepted?

I think it's unfair that the head coach at the University Mississippi was paid $4.7 million in 2016, whereas the average teacher's salary in the Gulfport-Biloxi public school district that year was $37,950.

Affirmative action does not cancel out white privilege, but it does permit a few outsiders to infiltrate the ranks of the elite. It may not be fair in some idealistic abstract sense, but it's fairer than the alternative.




Related Articles
Editor's Picks Articles
Top Ten Articles
Previous Features
Site Map





Content copyright © 2022 by Maeve Maddox. All rights reserved.
This content was written by Maeve Maddox. If you wish to use this content in any manner, you need written permission. Contact Maeve Maddox for details.