Celebrating New Year's Eve with Kids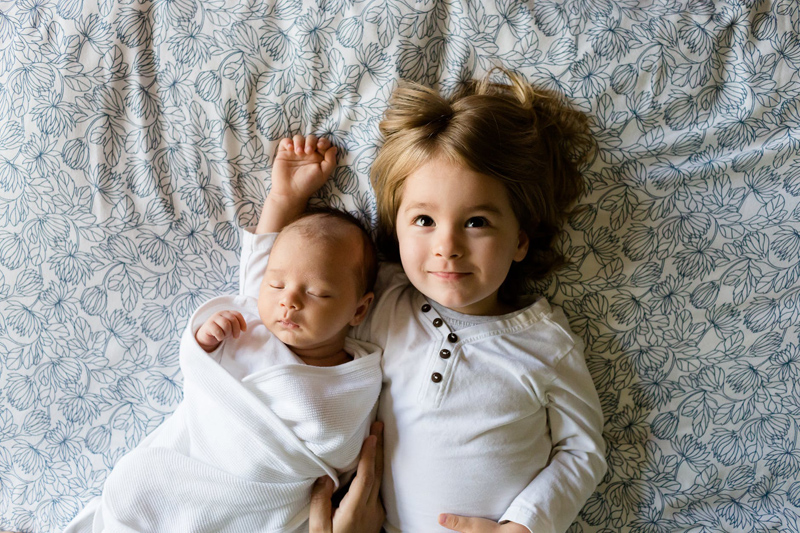 Celebrating New Year's with children can be a bit of a culture shock for those who formerly stayed out all night and partied. Very young children and their need for sleep and regularity could care less that this is a special occasion, and those who do *want to* stay up late with the adults tend to melt down the further the clock moves past bedtime (and worse if there's a lot of activity going on around them!).

The key to enjoying New Year's Eve with young kids in my opinion is not to celebrate around them, but to try to create a parallel celebration that they can handle…here's some tips, ideas or things to consider:

• Keep it Contained – Plan to have your celebration in a place where everyone around is cool with kids. Either host yourself, or do it with other families, so the kids can "be free" and run around too.

• Arrange for Friends – Kids will have more fun with another child of their own age around. Be careful of the chemistry you choose – while a lot of adult friends are fun, too many kids might be more than they can handle and you'll spend all your time moderating kid fights. You might have more fun with a few other couples and only one or two other kids.

• Have Healthy Snacks – Keep some healthy kid snacks around with some actual protein and healthy carbs. Keep their blood sugar on an even keel and they'll last longer. If they down a bowl of candy then play it off, they'll crash hard, and probably before midnight.

• Plan for the Meltdown with a Quiet Activity – Instead of just waiting for the meltdown, plan to head it off with a quiet activity like a movie. Set them up in a room with a movie they haven't seen in a while, for a special treat. Sitting and resting will help them last longer and stop the kid bickering that will arise as they all get tired.

• Celebrate East Coast (or Earlier) New Year – If you live in the US, but not on the East Coast (or if you are able to pick up an earlier feed wherever you are), consider celebrating then with the kids. They want to stay up to share in the festivities, but if you give them some poppers and a sparking apple juice toast and kisses at a 9 pm "midnight" they might actually be willing to retire early and leave the real celebration to you.

• Consider Staying Out – If you are celebrating out of your house, consider staying put where you are. The few hours after midnight on New Year's Day are the most dangerous driving hours of the year. Many on the road are drunk, or exhausted, or both – not when I want to be out with my kids. Plus, if you are staying put anyway, you might be able to get them to bed earlier, since the sleepover will be a source of excitement in and of itself.

• Drink Moderately – This may seem obvious, but even if you are somewhere safe, and are staying over, you still need to be sober enough to be a parent. Yes, that's just one of the things you give up when you procreate. At least someone responsible for your child needs to remain able to deal with them if they wake up sick in the night, or deal with an emergency in the household if it arises, just like any other night.

• Monitor Your Surroundings – Be choosy about where you take your kids and/or what happens in your home. I've got nothing against drinking responsibly in front of children, but in my personal opinion, kids have no place among drunk adults or around ANY illegal drug use. Whether you are taking part or not, you are responsible for the environment in which you place your kids. And in the unlikely, but possible, event that law enforcement showed their face at your party, you risk having your children removed from you by a social services agency. That's worth telling a friend to put it away if necessary.

• Pay a Babysitter – If you simply must go out and "par-tay" on New Year's Eve, or if you want to relax with your friends a bit more responsibility-free, hire a babysitter. Leave the kids at home, or split the cost with friends at a multi-family party (note that this type of babysitter will be more a playmate and keep-busy tool – don't expect them to be able to completely keep your kid(s) away from you if you are in the same place). Remember that babysitters may charge a premium and if not, be kind a plan a bonus. You may also want to arrange someone with at least the option to stay overnight in case alcohol flows more freely than you expect.

You can still enjoy New Year's Eve when you have kids, but with a bit more of an eye to safety and making sure the kids enjoy their time too.
You Should Also Read:
Drinking Alcohol While Breastfeeding


Related Articles
Editor's Picks Articles
Top Ten Articles
Previous Features
Site Map



Follow @bellanicki
Tweet





Content copyright © 2019 by Nicki Heskin. All rights reserved.
This content was written by Nicki Heskin. If you wish to use this content in any manner, you need written permission. Contact Nicki Heskin for details.