Should I Buy a Baby Monitor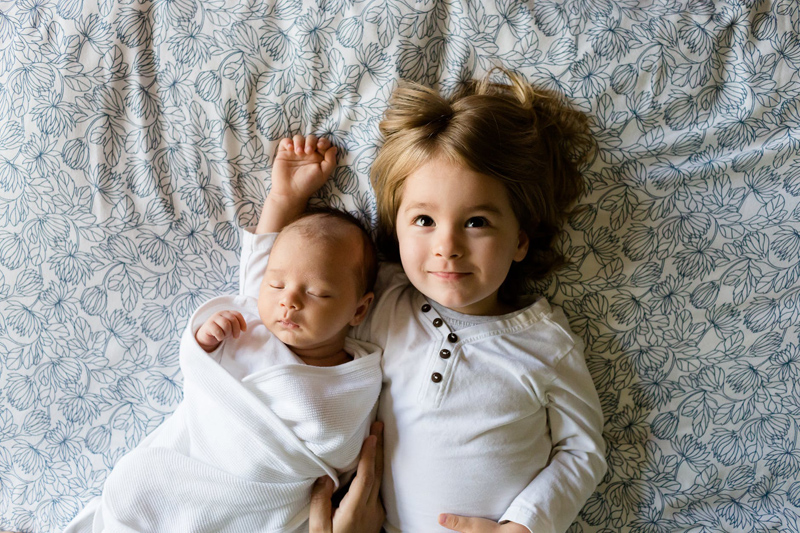 When I first had a new baby, I received a surprising amount of criticism from others over my choice to use a baby monitor. I was surprised by this, as monitors seem to be at the top of every baby registry must-have list, and I guess I never considered not having one.
The reservations of others seemed to be two-pronged. The first issue seemed to be whether it was really necessary to have a monitor to hear my baby in our 1,200 square foot condo, especially with the eagle ears that mothers are rumored to develop that enable a mom to hear her child's smallest noises (I'll admit, I do have these). So maybe that had some validity, but as a brand new mother with the baby
way
down the hall, it just made me feel better to hear every little breath and peep. And honestly, where's the harm in that. I think if a monitor can reduce a new mom's stress level and allows her to step away for a moment without without actually
feeling
like she's stepping away, more power to her.
The second concern is the one that didn't sit so well with me – the notion that by having a baby monitor, I was somehow spoiling my baby – that I shouldn't respond to her cries every time, and so it just wasn't necessary for me to hear every little peep she made. Now, I would agree that parents should not run to a baby at the first noise. Some babies will self-soothe early on, and it's worth it to give yourself the opportunity to learn if this is a baby who will babble or play upon waking (sadly, I never had one of those), and to begin to understand the difference between fussing and calling for you. But there is nothing to "teach" a young baby by leaving him or her to cry, other than the hopeless feeling that their needs will not be met by those on whom they depend – a sense that many child development experts say may persist for the rest of their lives.
So, should you buy a baby monitor?
I think to the extent that a baby monitor can provide a feeling a freedom for new parents, as opposed to a sense of being shackled by it to the baby, it is a useful tool. I think it can help parents to hear and learn the sometimes complex communications of their baby's noises and cries. Being able to hear the detail of what is going on with the baby can actually allow parents to choose more carefully when their presence is needed. And now that I am in a much larger house with land, the monitor allows me to go out after bedtime and tend my vegetable garden, or even take a dip in the hot tub! As an added bonus, monitors are useful for older children to monitor in-bedroom play, can be helpful aids in toilet learning, and in my case, helped confirm my daughter's sleep apnea.
But if a monitor is increasing rather than releasing anxiety, or creating a response of running to the every little noise – perhaps some of those smaller noises might go better unheard. Also, in the absence of premature or other special needs babies, I personally find the video monitors or movement monitors to be somewhat excessive, although maybe some parents have found the same comfort in those that I find in the audio monitors to others' consternation.
For considerations on Choosing a Baby Monitor, see my related article linked below.
Also below are the Babies R Us links for the current version of the Fisher Price monitor line that I have used successfully for years – both the version that I purchased 6 years ago and the one 2 years ago are both still work very well on a daily basis.
I also included a link to their top-selling audio monitor.
Fisher-Price Dual Private Connection Monitor
Sony Baby Call Baby Monitor - 900MHZ
You Should Also Read:
Choosing a Baby Monitor


Related Articles
Editor's Picks Articles
Top Ten Articles
Previous Features
Site Map



Follow @bellanicki
Tweet





Content copyright © 2023 by Nicki Heskin. All rights reserved.
This content was written by Nicki Heskin. If you wish to use this content in any manner, you need written permission. Contact Nicki Heskin for details.