The Gift of an Ordinary Day - Book Review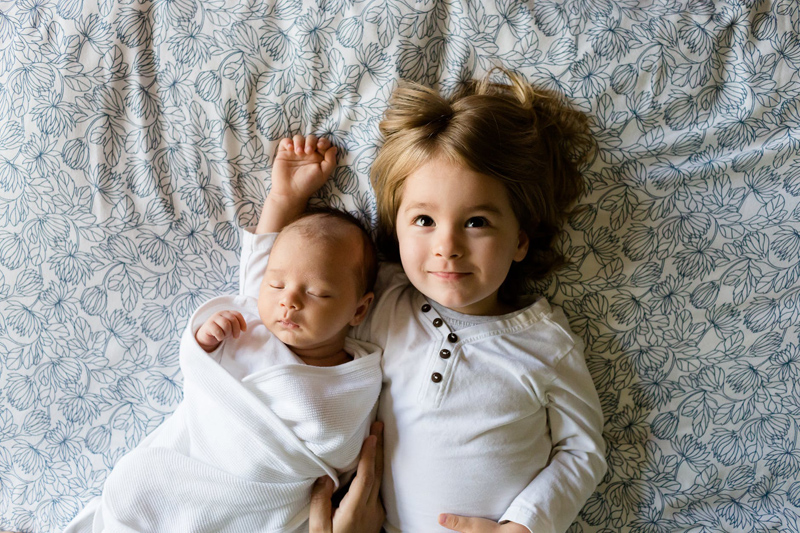 While "The Gift of an Ordinary Day: A Mother's Memoir" by Katrina Kenison, may at first appear to be for mothers of teenagers or at least adolescents, I would actually consider it a must-read for mothers of young children. I am definitely the type who can already imagine both the pride and pain of my children grown (with my younger barely three years old!), so when I was offered an advance copy of this book to review, it sounded like something that would be meaningful for me. I could not have been more right.

To be honest, it's hard for me to even write about the impact this book has had on me. With daughters nearly 7 and 3 years old, and at 36 years old, I am in a very different place than Kenison. I feel so incredibly lucky to have stumbled on to this book while my children are still this young, because I think (hope!) that it will impact the way that I live my life with them as we go forward. I am sure it is poignant for those who have teenagers or empty nests, but for those with young children it is actually instructive. Sometimes, when I look at my girls, and my heart actually hurts to watch them grow up so quickly, I feel no gulf at all between where I am now and where Kenison is when writing this book. (In fact, I mentioned to my husband on the heels of reading this memoir, that we are more than a third "done" with our older daughter already!)

As the years fly by with my daughters, the notion that sending them away to college (or even more painful still, dealing with the emotions of watching them separate from me while still right under my nose... a process I sometimes feel is already starting), is closer than I think. The graceful way Kenison deals with these struggles, especially by admitting that it is not always graceful for her, is a wonderful example. Each transition, each conflict, each failure and victory are things I have already seen in the future of our family, but Kenison did such a beautiful job of placing this hazy sense of what's coming into sharp relief. Some readers have expressed dislike for the sometimes flowery, over-emotional language in the book. But I say good for Kenison for finding the authentic words to relate the complex and confusing muddle of a mother's soul.

As an AP-oriented, postitive-discipline practicing parent with a daughter at a progressive public child-centered elementary school, a lot of what Kenison presents in the way of slowing down, reducing pressure on kids and focusing on connection are things we are already doing. But I think that struggling with materialism, with how to be available but not smothering or how to be fully present as a mother but still retain a sense of self are things we all deal with, and alternately succeed and fail at every day.

The book was also a reminder to keep present with who *I* am, outside of my children (not always easy). I too left the workforce, not entirely by choice, to be a stay-at-home mom and have stumbled my way into writing and parent education. I often feel guilty for not pursuing this business more aggressively, but Kenison reminds that I'll have many, many years to devote to my career and myself when my kids move on with their lives, and they don't need me so much. So for now, I should just do what feels right for us without guilt or judgment.

I *highly* recommend this as a must-read for anyone raising young children today. The insight it shines on watching them emerge as their own independent little people (I can see this so clearly already, even in my two year old) is priceless. Thank you so much, Katrina. You don't know me (or maybe you do, in a way), but I'll remember this book, and come back to it fondly for the rest of my life -- before and after my children take wing.

Kenison also has a book specifically for mothers of young children � "Mitten Strings for God: Reflections for Mothers in a Hurry" (not a religious book, despite the title). I ordered a copy of this book and will be reading/reviewing it as well, but regardless, recommend "The Gift of an Ordinary Day" for all the reasons I described.

Here are links to both books:



You Should Also Read:
Bad Mother by Ayelet Waldman Review
When Did I Get Like This by Amy Wilson – Review


Related Articles
Editor's Picks Articles
Top Ten Articles
Previous Features
Site Map



Follow @bellanicki
Tweet





Content copyright © 2018 by Nicki Heskin. All rights reserved.
This content was written by Nicki Heskin. If you wish to use this content in any manner, you need written permission. Contact Nicki Heskin for details.