Repeat Yo-yo Low Carb Dieters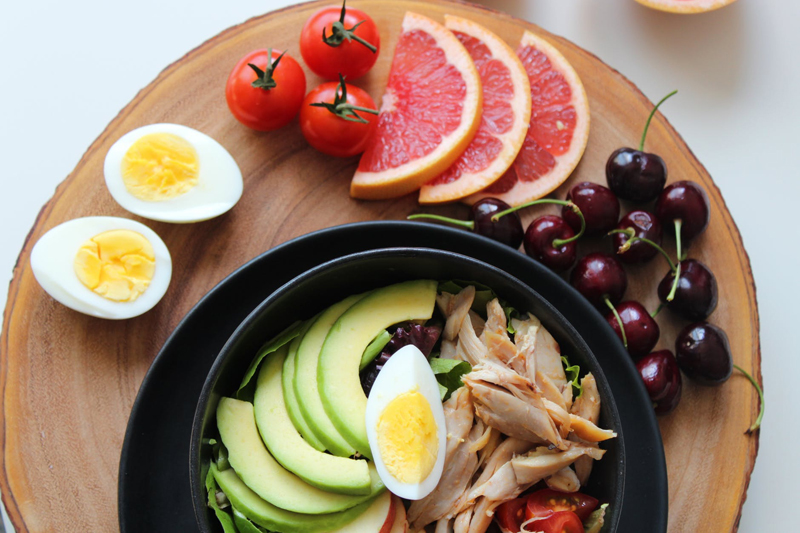 Many people have to try a diet several times before they get the hang of it. When you are doing a low carb diet for the second time, be aware of these issues.
First, be aware of what gave you problems the first time around. Did you get bored with the meals you were making? There are thousands of healthy, low carb menu options - so bookmark an online site (like this one!) to always have new options at your fingertips. Did you find it too easy to eat junk food? Cleanse the house of bad foods. Really, it's the only thing that saved many of us that lost weight. If the food isn't there, you won't eat it.
While you may feel you 'failed' the last time around, it is likely that you did absorb at least some of the messages. Maybe you drink diet soda instead of sugar-filled soda. Maybe you drink more water than you used to. Maybe you take vitamins now. Those incremental changes are of course good! However, it might mean that your weight loss when you begin a low carb diet again isn't as drastic as the first time. If before you went from no-water-drinking, tons-of-soda-drinking, tons-of-junk-food-eating to a healthy life, the change would have been night and day. If now you are going from sort-of-unhealthy to healthy, you will of course still lose weight, but it will be a more gradual difference.
Your body doesn't "remember" what diets you tried in the past. It's not like having been on a low carb diet previously somehow altered your body chemistry and your body remembers it. Your body reacts to what you are doing to it actively. Low carb isn't about magic spells or secret knowledge. It is about your body getting in fats and proteins, in low amounts so that there are no "extras" to store as fat. It's about your body NOT getting sugars, because sugar causes blood sugar highs and lows that make you hungry quickly. In that sense, it doesn't matter if you previously went on and off low carb 2 times or 20 times in the past. Your body doesn't keep a record of these things. It's more about how you have learned each time to be a bit healthier, so each time you start again you are a more healthy person trying to work your way up the health ladder :)
Part of what low carb diets always start with is 2 weeks of eating only basic foods - to remove any potential allergens from your diet. Many adults have slowly gained allergies to milk, wheat, nuts, and other foods and don't even realize it. When they remove those foods from their diet for 2 weeks they feel much better. It could be on previous low carb diets that you found an allergen in your life that you no longer eat. Because of this, you're already avoiding that food and don't notice the big improvement when you start the diet this time.
In general, people often see HUGE differences when they do their very first low carb diet run, because so many of these changes, while simple, are ones they had never done before. Some of these people see less drastic changes when they start low carb for the 2nd or 3rd time. The key here is not to feel disappointed that the change is more minor. The key is to be happy that you are starting from a "more healthy level" and to pay attention to the remaining tweaks you need to do to your lifestyle.
For example, my boyfriend used to drink a TON of sugar filled soda. He got, as you might imagine, really heavy as the years went on. He now doesn't drink ANY sugar soda. All sodas he drinks are diet. So if he went off the low carb diet and back on again, he would see a less drastic "initial weight loss" because he wouldn't be cutting out gallons of sugar soda from his life. Still, he *would* see weight loss and far better health by leaving behind junk food.
Make sure you start from the beginning, even if you've done this before. Clear your house out of junk food. Fill it full of easy to eat, fresh food. Go through 2 weeks of 'cleansing' so that you eliminate any new allergies you might have developed. Drink a ton of water and take your vitamins daily. These will all help to ensure your success in reaching a healthy weight.
Good luck!
Lisa Shea's Library of Low Carb Books
You Should Also Read:
Metabolism, Diet and Getting Older


Related Articles
Editor's Picks Articles
Top Ten Articles
Previous Features
Site Map



Follow @LisaLowCarb
Tweet





Content copyright © 2022 by Lisa Shea. All rights reserved.
This content was written by Lisa Shea. If you wish to use this content in any manner, you need written permission. Contact Lisa Shea for details.