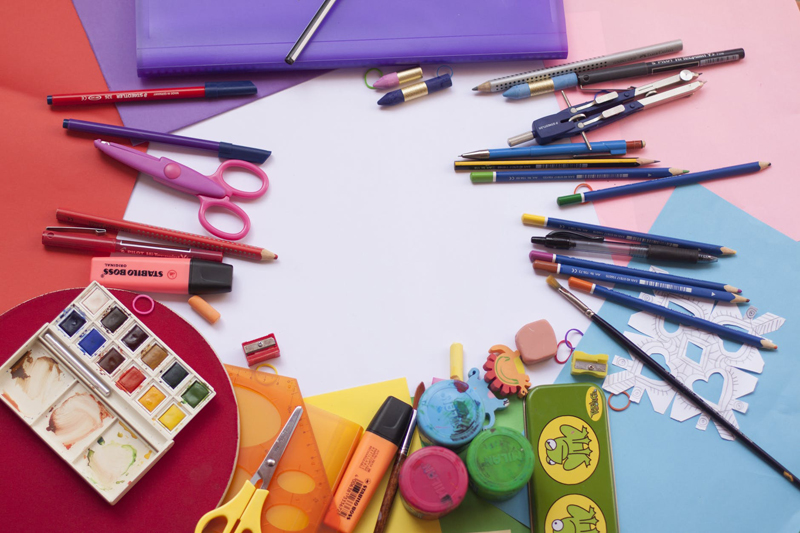 What if everything you regularly use to create was wiped out and you had to start from scratch? Recently, we�ve had to do just that. An electrical fire consumed our studio and everything in it. Here�s my advice and thoughts on how to start over and how to prioritize if you�re just beginning.

At 5:30 am, on September 1st, I was awakened by my husband and told I needed to go outside. What I saw when I walked out the door was our barn / studio completely engulfed in flames. Almost everything that we create with was burning to the ground. It was a 1,400 square foot building and my husband and I both create in multiple mediums, so we had a lot of materials in there. Over the past few weeks I�ve spent time on and off digging through the debris, inventorying what we had and really thinking about how much of it was necessary for our art versus the things that were just being stored because we had room to store them.

All creation requires materials and usually some types of tools to work with. You don�t need to be wowed by the catalogs and all the �latest and greatest� tools that are available to purchase. A little time and forethought can help your creations flow more smoothly.

When you are first starting a new type of art, do you think about what tools are critical to your creation and what tools are just nice to have? Do you know someone else who crafts in that medium that could give you advice on the tools they find invaluable? Talking to someone who is experienced in a particular art form could save you hundreds of dollars as well as hours of work because you�ll know ahead of time what things work best.

If you�ve been crafting for a while, are there tools that are taking up space in your studio area that never get used? When was the last time you went through your space and purged everything that wasn�t needed? Another way to ask those questions would be to ask yourself if you were faced with starting from scratch, what tools would you go out and replace as soon as possible and which ones would you be fine without having? Getting rid of that which doesn�t serve a purpose can open up your space and help you better organize what you do need.

Of course, the most important tool used to create anything is your mind. Your ability to look at the world creatively and to see what things can become rather than what they currently are. Creative people tend to be very resilient because they are able to take something that other�s may consider disastrous, ugly or even trash and turn it into something beautiful.
You Should Also Read:
Creative Ebb and Flow
Connecting to Yourself through Nature


Related Articles
Editor's Picks Articles
Top Ten Articles
Previous Features
Site Map





Content copyright © 2022 by Debbie Striker. All rights reserved.
This content was written by Debbie Striker. If you wish to use this content in any manner, you need written permission. Contact Jana Taylor for details.