Getting "Down and Derby" - Interview with Eric Hendershot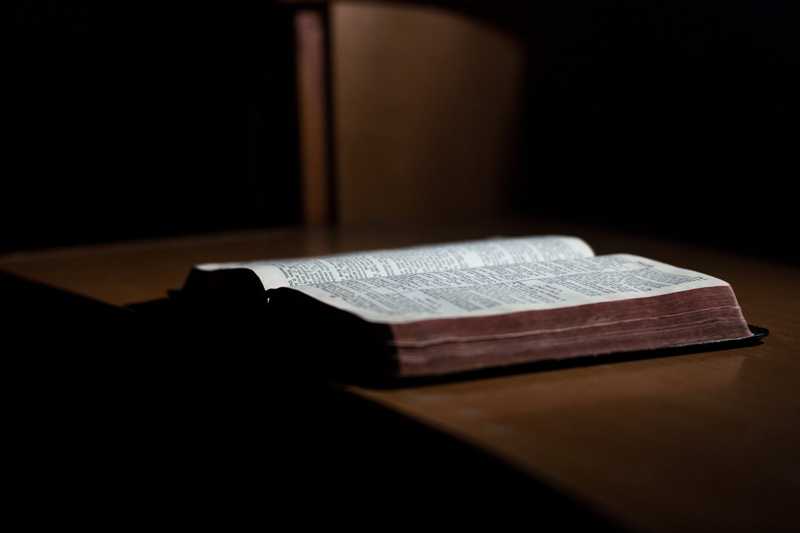 Calling all film aficionados!
A light-hearted family feature has just been nationally released called "Down and Derby." For those of you who have had any association with scouting, you will get a kick out of "Down and Derby" (and just maybe squirm a little if it seems familiar!).
The LDS Executive Producers, Eric Hendershot and John Stone, were kind enough to share with me a little about the film's making. And we have a fun surprise for you at the end of our interview series on "Down and Derby" – an interview with brilliant child actor, Adam Hicks, who plays the role of Brady Davis in the film.
In Part One, we hear from Eric, who shares what has brought him to working on films for families.

C.S.: Eric, when did you first know that you wanted to do film work?

ERIC: Kieth Merrill had just won the Academy Award for "THE GREAT AMERICAN COWBOY" and was looking for another project. I showed up on his doorstep with an idea for a high school wrestling story. He liked it and a year later we were in Utah filming "Takedown."
That was my first experience in the business – I also worked as technical advisor on the film – so I was there every day during filming. It was exciting – I was hooked. That was in 1978 and I have been at it ever since.

C.S.: What was your process to get from there to where you are now?

ERIC: A lot of sitting and banging away on a manual typewriter and eventually a word processor. I was fortunate to option several scripts then got lucky and sold a romantic comedy to ABC. "The Impostor," aired nationally as a Movie of the Week. It gave me a lot of confidence.
But as a writer you are always waiting for "that phone call." I got tired of waiting and decided to take matters into my own hands. So I raised some money and wrote, directed, and produced a full length documentary called "TYLER A REAL HERO." The people who put up the money liked the way it turned out and funded my first full length feature – "CLUBHOUSE DETECTIVES."
I found an independent distributor who liked the film and had great success with it. It quickly became the number one film in the country for return on video store investment (according to Video Store Magazine). I did a string of films for them. ANGELS IN THE ATTIC was one of those films and was a world premiere movie on the Disney Channel.

C.S.: What an example of being proactive. You certainly were busy with "Down and Derby" as the Writer, Director, and as Executive Producer. What was your process in handling these three very busy roles?

ERIC: First, I wrote script then I went looking for the money to produce it . My journey took me to a Mr. Greg Porter who had a business partner named John Stone. My wife Dickilyn and I drove to Eldorado Hills and pitched the story to Greg and John. We went into one of the bedrooms and I read the script from front to back.
Later John shared he was prepared beforehand not to like it. But he did. Maybe a week or two later Greg emailed me and said they wanted to pursue the project. By pursuing it they meant raising the money and acting as Executive Producers. John was going to head up this particular project. John put the financing together.
My son Steele and I hired the crew and gave Mike Fenton a call. Mike has been called the "King of Casting." Some of his films have been "One Flew Over The Cuckoo's Nest and the three Back To the Future movies. I first met Mike when he cast that same movie Kieth Merrill and I co-wrote based on an original story idea by me. That film was TAKEDOWN and was released nationally by Buena Vista – it made history as the first PG film ever to be released by Disney.
Anyway – Mike helped get us Lauren Holly, Greg Germann and Pat Morita. I have written and directed 10 films and shot them in Utah so I know who the good local actors are. As I wrote the screenplay I wrote these locals into the film.
Then of course came the directing once everything was lined up. We shot the film in 24 days so we were flying by the seat of our pants!

C.S.: What was the most challenging aspect of creating this particular film?

ERIC: We wanted to make a low budget film that looked like a Hollywood studio picture but really didn't have the money to do it. So we ran the production office out of my basement and my whole family helped us with the film.
My son Steele produced it, My Daughter Hayley Hammond was in charge of wardrobe, my second son, Taylor, was in charge of the art department. Kade my youngest was the on set dresser. Beau and Brock did whatever we asked of them. My other two daughters – Khalee and Chrissy were a great help with the script. My wife Dickilyn designed the sets and helped me in the casting and the editing.
I think when viewers see the film they will be impressed with the look of it. If viewers knew what we made the film for they would be really impressed.

C.S.: Any fun behind-the-scenes moments you care to share during the actual film shoot?

ERIC: The most fun I had was watching Greg and Lauren act out the scenes that I had written. They say that directing is 90% casting and I think it is true.
One exciting moment was on the last day of the shoot. Fed Ex lost our film and I had to shoot with one roll. I kept saying to my cameraman – "How many feet?" He would call back – "one fifty!" then ninety. We shot most of the scenes that day in one take. (Thankfully we did manage to get more film in later)

C.S.: What has touched you the most during this process?

ERIC: My family's dedication and loyalty. They were a wonderful moral support. They worked long hours and were paid less then the rest of the crew. The experience has definitely brought us closer as a family.

C.S.: What a beautiful thing. I understand it was because of your family that you had a glimmer of this movie?

ERIC: Twenty four years ago. When I took my oldest son Steele to his first Pinewood Derby. I saw the dads with their clenched fists and iron jaws. It was quite an experience. I came home and said to Dickilyn – there's a movie here and sure enough.

C.S.: Is there being a danger in being both the screenwriter and the director? Or do you feel this actually aids the process?

ERIC: In my opinion it aids the process – when you write a script you direct it on paper. Then you get a second shot at directing it when you actually direct.
I am notorious for coming on the set with changes – particularly dialogue changes. As the writer/director it is a constant process. If I get into a bind and it looks like I may be in danger of not making my day, I can regroup and rewrite and get myself out of trouble.
I have also noticed that actors give more respect to the director who wrote the script – they try harder to help the director achieve his vision. Being the writer on Down and Derby helped with Lauren Holly and Greg Germann. They came to St. George because they like the writing.

C.S.: For those who have never written a screenplay before, or perhaps are new to screenwriting, how challenging is it to write a comedy?

ERIC: I think that the general opinion is that comedy is more challenging. I think most people will agree that it is harder to get someone to laugh then to cry or be afraid. Comedy is subjective – what is funny to one person is not funny to another. It is a delicate thing. I am not an expert by any means on this subject. This is my first film that is purely a comedy. I will be thrilled if viewers find it funny.
My advice to beginning screenwriters is to try their hand at comedy and then try it out on family and friends (who will be honest with them). See if people catch the humor and laugh.

C.S.: Do you ever experience that proverbial writer's block? If so, how do you handle it, being the experienced writer that you are?

ERIC: I don't think I ever have experienced writer's block. If I even get close I pull out my "How To" screenwriting books and refresh myself on character, plot and conflict. This seems to get my creative juices flowing.
If I may give some final advice to young screenwriters -- set aside a block of time everyday to write – religiously – four hours. Doing this will prevent writer's block. Write until you feel like writing. Also get every book you can find on the craft of screenwriting and then find scripts by the pros – maybe academy award winning scripts and study them.

C.S.: Excellent advice, indeed. Now for a final question. How does a Latter-day-Saint not compromise their principles in a world such as film-making?

ERIC: This is simple – Don't offend the spirit. Any active, card carrying Latter day Saint will know what I am talking about.
*****
I thank Eric for taking time with us today. For more information on where to find "Down and Derby", please visit their
website
to learn all about the film, fun film facts, and fundraisers for scouting programs. Next up - Part Two of our "Down and Derby" interview, where we hear from Executive Producer John Stone as to the most meaningful part of creating this film. And we'll learn of a big surprise on the part of Adam Hicks, the child star in "Down and Derby".
You Should Also Read:
Down and Derby's website


Related Articles
Editor's Picks Articles
Top Ten Articles
Previous Features
Site Map





Content copyright © 2022 by C.S. Bezas. All rights reserved.
This content was written by C.S. Bezas. If you wish to use this content in any manner, you need written permission. Contact C.S. Bezas for details.