Beerapalooza & Brewer's Mardi Gras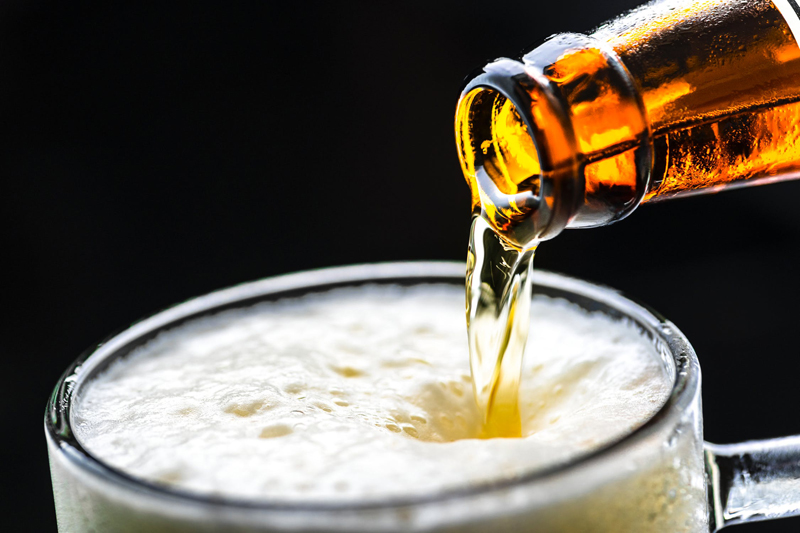 In the aftermath of Hurricane Katrina, New Orleans in Louisiana (USA) has put on the fresh face of recovery, gearing up for their most festive Mardi Gras in history on Tuesday, February 28, 2006. They do it all, Cajun style! The official colors of purple, green and gold – glittering in metallic flashes of light like the smiles on so many faces. Costumed wonders, Louisiana cookin', drink and wild revelry!

The celebration includes parades and parties for a full two weeks prior to Fat Tuesday, the day the Russian Grand Duke Alexis came to New Orleans to see the first Rex Parade in 1872. As New Orleans gears up for their celebration in the Mississippi delta, the West coast San Francisco Bay area echoes the festivities with Beerapalooza, a week-long Celebration of Beer from February 11th through the 19th. Mardi Gras is "famous for making memories hazy," and Beerapalooza will do its best to uphold this grand tradition.

For those surly hopheads who like to live in the lair of extremes, Beerapalooza kicks off with the Double IPA Fest on February 11th at the Bistro in Hayward, California. Rapacious monsters, teetering on the edge of IBU outer limits, await those courageous spirits who live for the ecstasy of highly hopped beer.

Rogue Ales Public House at North Beach in San Francisco hosts a Cheese and Beer Tasting on February 15th, when Rogue's elite selection of craft beers pair up to harmonize with a stunning variety of select cheese. Both have the affinity of melding flavors and aromas in a seduction of the palate, captivating the unsuspecting in a love affair that will burn warmly in your memory.

The 16th kicks off with "Beer Olympics: The Movie", presented by Firestone Walker at the Toronado, a warm-up for the 13th Annual Toronado Barleywine Festival that burns hot from February 18th through the 25th. Fire up your palates for this one! Barleywines are among the most intense masterpieces of the brewing world, the Cezannes that command reverence among craft brewers and enthusiasts alike.

San Francisco takes center stage on February 17th with the captivating cuisine of gustatory delights at the Beer & Chocolate Dinner at the Cathedral Hill Hotel. The pleasures of exotic comestibles merge with accompanying beer for that touch of pleasurable hedonism that such a coupling presents.

The Grand Finale to this week of beer fanfare echoes the joys of Naw'lins, West coast-style, at the Celebrator Beer News 18th Anniversary Party at Trumer Brauerei in Berkeley, California on February 19th. In a hats-off-salute to the spirit that is New Orleans, Celebrator's theme of Brewer's Mardi Gras explodes like fireworks atop the festivities of beer. Over a dozen premium craft breweries will be pouring their jewel-toned brews – breweries such as Anchor Brewing, Chimay, Anderson Valley, BridgePort, Ommegang, Sierra Nevada, Lagunitas, New Belgium, Widmer/Redhook, and more – while your tongue dances to the delights of the Cajun/Creole menu.

The New Orleans theme keeps beating onward with the Battle of the Brewery Bands, featuring the jammin' music of the Hysters from Anchor Brewing, the bluesy, brewsy sounds of the Rolling Boil Blues Band and other secret squirrels, springing forth to take the stage by storm.

For star gazers, the crowd will be peppered with writers from Celebrator Beer News, icons of beer Nirvana, and great adventurers who practically sold their souls for the love of the craft-beer movement.

The Cathedral Hill Hotel in San Francisco (ask for the Celebrator Rate) and the Hotel Durant in Berkeley (ask for the Manager's Rate) are offering special, discount rooms for the event.

For tickets and information, check out https://www.celebrator.com
...and as Celebrator Beer News says, "Laissez les bon Temps roulez!"

Cheers!
 
You Should Also Read:
Celebrating the Celebrator - Tom Dalldorf
The Grand Embellishment of Food with Beer
Delicate Pairings of Beer and Cheese


Editor's Picks Articles
Top Ten Articles
Previous Features
Site Map





Content copyright © 2022 by Carolyn Smagalski. All rights reserved.
This content was written by Carolyn Smagalski. If you wish to use this content in any manner, you need written permission. Contact Carolyn Smagalski for details.