Alternatives to Grass for the Lawn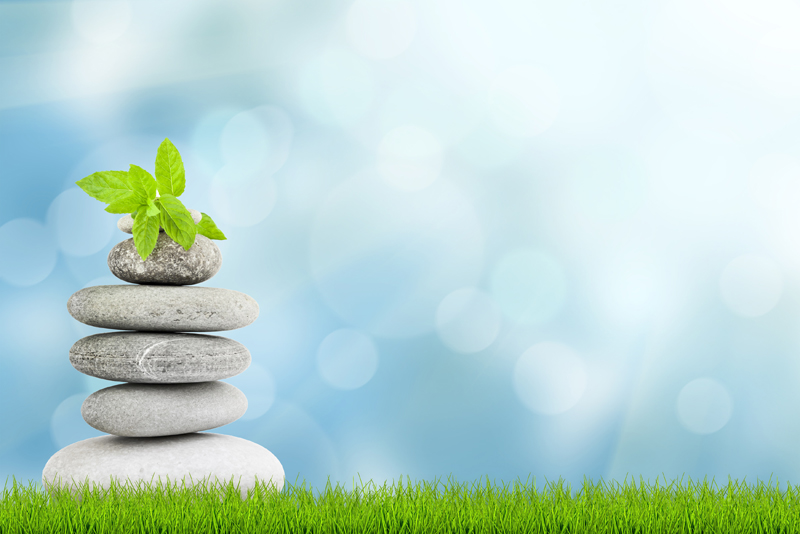 People are becoming aware of the environmental impact gas lawnmowers are having on the environment, not to mention the amount of chemicals people will place on their lawn to make it look perfect. There are alternatives to having grass, and not only will they look better, they can even be fruitful.

Ground cover. Do you have a large expanse of lawn that does not get used? Consider planting ground cover. First determine if your space is shady or sunny and what type of soil you have. Then, head to the garden store and ask for some ground cover plants that are native to the area. You will spend your first year weeding and mulching, but once the plants are established, they will grow themselves. Thyme spreads slowly but once it is established, it is drought tolerant. Mazus is a pretty plant but likes mostly shady spots. Golden creeping Jenny is also very beautiful, likes full or partial shade, but can grow uncontrollably and take over. In this instance, it is helpful to use edging to keep it in its place.

Clover. This plants chokes out weeds. The Dutch white variety is used in place of grass, it is low growing, and tolerates mowing. And, if you have rabbits, they would love to romp in this space.

Ornamental grasses. Often these grasses are taller and bushier. They do love the sun. Make sure these plants get watered while they are being established and have the proper amount of space.

Flower and shrub beds. Native perennials are low maintenance once established. Be sure to mulch them with grass, leaves, straw, or seaweed.

Moss. For shady and moist areas, moss might be a good alternative.

Sedge. This plant is a grass-like alternative that can grow in every zone. Mow it in the spring and let it grow.

Raised beds. Consider building some raised beds to plants flowers or vegetables. Tomatoes, cucumbers, peppers, and lettuce all do well in raised beds, as do herbs. Strawberries can be a great ground cover. Pinterest contains easy tutorials on how to build raised beds.

To start reworking your lawn space, it is wise to slice off the top of the lawn. Till the soil and add some good quality dark rich compost and plant what you have decided. Take good care of your new plants the first year.

Watering, weeding, and mulching must all take place in the first year, but after that, if you have chosen the right plants for your space, you will be reaping the benefits. It will take a little planning and investigation on what will work best. However, your lawn will look better and you will be cutting the carbon footprint of your lawnmower.


Related Articles
Editor's Picks Articles
Top Ten Articles
Previous Features
Site Map





Content copyright © 2018 by Aimee Wood. All rights reserved.
This content was written by Aimee Wood. If you wish to use this content in any manner, you need written permission. Contact Katherine Tsoukalas for details.