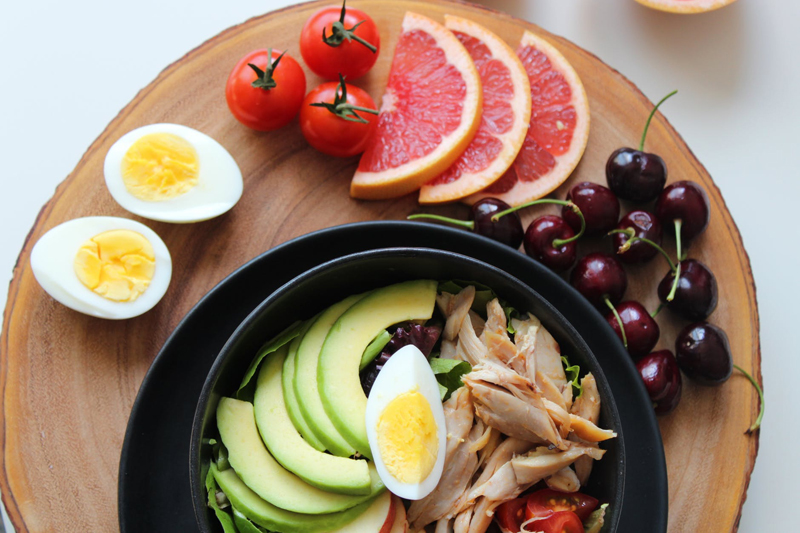 We all know that potato chips aren't great for us. They are full of starch and salt - and not much else! These sweet potato chips are a more healthy option.
Now I do want to note that these still aren't REALLY healthy :) They are still in fact sweet potatoes cut into circles and fried. However, they are MUCH better than "regular" potato chips.
They only have 10mg of sodium which doesn't even register as a percentage on the % daily value scale. As far as carbs go, they have only 12g of carbs per 1oz (about 17 chips). While this isn't zero, this is still much, much lower than most potato chips on the market.
Because they are from sweet potatoes, they are even actually nutritious. You get 50% of your Vitamin A and 10% of your Vitamin C from each serving. Who knew snacking could actually give you vitamins?
OK, so how do they taste? Well, to be honest, when I first tried them, I found them a bit dry. I suppose you get used to the super-salty, super-starchy flavor of "regular" potato chips. But I kept at it, giving them a fair shot. They really are actually very good when you get used to them! They are much "curlier" than most potato chips, often folded in on themselves or in wiggles. They are pale orange in color, and have a crunchy but mild flavor. They are a bit sweet - but not really. Because their flavor is mild, they work wonderfully with onion dip - and the onion dip's moistness counteracts the dryness of the chip. It's not like regular chips are "wet". Again I think it's because there's no salt that they taste dry to me. I really am an anti-salt person in general so this is a very worthwhile thing to me, to have a chip without salt.
It didn't take me bags and bags to get used to the flavor - just maybe 10 or more chips.
I want to comment that many months later, I was testing out an onion dip mix and opened up a fresh bag of these, forgetting that I'd already reviewed them. So I tasted them fresh with the onion dip I'd made and thought the chips were *delicious*. So they really work well with a dip.
I highly recommend trying a bag of these with your favorite dip. I wouldn't start with them "dry" (alone) - but they are GREAT with a good dip. Again, I don't say you should eat chips at every meal as a healthy diet - but if you're having a picnic, and really want chips, these are far better than pretty much any alternative you'll find.
Lisa Shea's Library of Low Carb Books
You Should Also Read:
Onion Soup Dip Recipe


Related Articles
Editor's Picks Articles
Top Ten Articles
Previous Features
Site Map



Follow @LisaLowCarb
Tweet





Content copyright © 2022 by Lisa Shea. All rights reserved.
This content was written by Lisa Shea. If you wish to use this content in any manner, you need written permission. Contact Lisa Shea for details.