Products - Snacks - Chips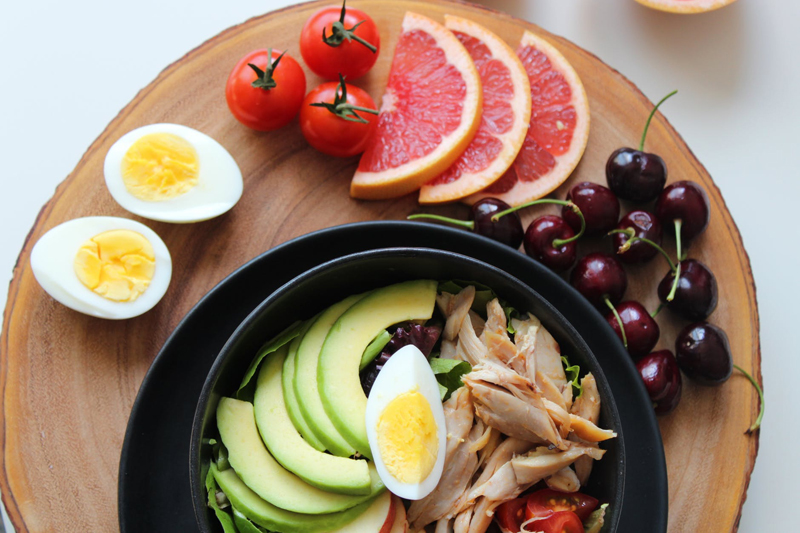 Chips are a staple of the modern diet. These items are often used to hold dips, hummis, salsa and cheese.
Athenos Baked Pita Chips Whole Wheat


If you're into chips, here is a healthier solution. Athenos has a baked pita chip made from whole wheat which has literally half the fat of regular potato chips - and no saturated fat or trans fat.
Cape Cod Low Carb Tortilla Chips


Just about every chip maker is realizing that sugar-filled and starch-filled chips are not great for you. Cape Cod has come out with a low carb tortilla chip with half the carbs of normal.
Deliciously Slim Tortilla Chips


A number of low carb tortilla chips have come out recently, with mixed results. I was thrilled with the Deliciously Slim chips, with their great flavor!
Doritos Edge Low Carb Chips


Are you on a healthy diet, but craving chips? New options are on the market! Doritos now has Edge chips that are soy based and 6g net carbs per package.
Flat Earth Baked Veggie Crisps


Flat Earth offers baked veggie crisps - healthy potato chips option with a serving of vegetables in every 2oz you eat. Are they really a step up from typical potato chips? Yes, a bit.
Geni Soy Potato Soy Chips


Every once in a while, a low carber misses the crunch and saltiness of chips. These Geni Soy chips have a good texture with less carbs than normal chips.
Lotato - the Low Carb Potato


It might seem a holy grail for every dieter. New Zealand farmers have cross-bred various vegetables to create a potato that's lower in starches. A low carb potato.
New York Style Pita Chips


If you're in the mood for a potato chip style snack, pita chips are much healthier for you. These New York Style pita chips have no trans fats and are lightly salted.
New York Style Pita Chips Sea Salt


Pita Chips are a great alternative to regular potato chips. These New York Style pita chips are all natural and baked, which are of course counts in its favor. Just keep in mind that the Sea Salt version is a bit ... salty.
New York Style Plain Bagel Crisps


New York Style Bagel Crisps provide chip-like support for dips, cheese and meats without the potato base. This gives you more nutrients and less empty calories.
Organic Veggie Tortilla Chips


Price Chopper now has an organic veggie tortilla chip line. Lots of companies claim they have "veggie chips" and then say a potato is a vegetable!! Instead, these chips use carrots, tomatoes, spinach, beet and onion. However they all use a corn base.
Potato Chip Nutrition


Potato chips are everywhere. They´re thrown in as a side dish for many meals at cheap diners. Just how unhealthy are these fried potato circles for you?
Regenie´s Multi Grain Pita Chips


If you´re looking for a healthy chip to use with cheese, dip or just on its own, take a look at Regenie´s multi grain pita chips. You get healthy grains, healthy fiber, and a nice flavor.
RW Garcia Soy Flaxseed Tortilla Chips


If you're a chip lover, take heart. There are healthy options out there to soothe your cravings. RW Garcia has a soy flaxseed chip with no trans fats, no gluten, with fiber and omega 3s.
Sensible Portions Garden Veggie Chips


Sensible Portions Garden Veggie Chips - no preservatives, 130 calories a bag, and 14g carbs. A nice alternative if you have a chip craving.
Stacy's Multigrain Pita Chips


Stacy's multigrain pita chips are all natural, provide 2g of dietary fiber, and have no trans fats. If you're going to have a chip snack, these definitely fall into the good-for-you category!
Terra Sweet Potato Chips


We all know that potato chips aren't great for us. They are full of starch and salt - and not much else! These sweet potato chips are a more healthy option.
Terra Sweets and Beets Chips


Terra´s Sweets and Beets chips are potato chips, with crinkles in them - but made out of sweet potato and beets. This gives them a healthy edge.
Terra Zesty Tomato Vegetable Chips


If you like chips, definitely take a look at the Terra Zesty Tomato chips! There´s no trans fatty acids, they´re only 14g per serving, and they´re good for you.
Tips for Weaning Yourself Off Chips


Many teenagers and young adults eat entire bags of chips every day, hooking themselves on the high salt, high fat rush. Here are tips on how to wean yourself off this bad habit, finding more healthy foods to fill your tummy with.
Tostitos Edge Low Carb Chips


Tostitos is jumping on the low carb bandwagon with their Edge 6g net carb chips. I am a big fan of nachos so I was quite eager to test these chips out.
Tostitos Multigrain Chips


I find it very encouraging that major chip brands are coming out with healthier versions of their chips. Tostitos has a new multigrain chip offering that is 0g trans fats and 16g net carbs.
Tostitos Mutigrain Scoops


Tostitos Multigrain Scoops are whole grain, zero trans fat chips with 15g per serving. If you're going to eat a corn chip, this is one to take a look at.
Editor's Picks Articles
Top Ten Articles
Previous Features
Site Map
Follow @LisaLowCarb
Tweet
Content copyright © 2018 by . All rights reserved.
This content was written by . If you wish to use this content in any manner, you need written permission.
Contact Lisa Shea for details.