LDS Speaking: Preparing Sacrament Meeting Talks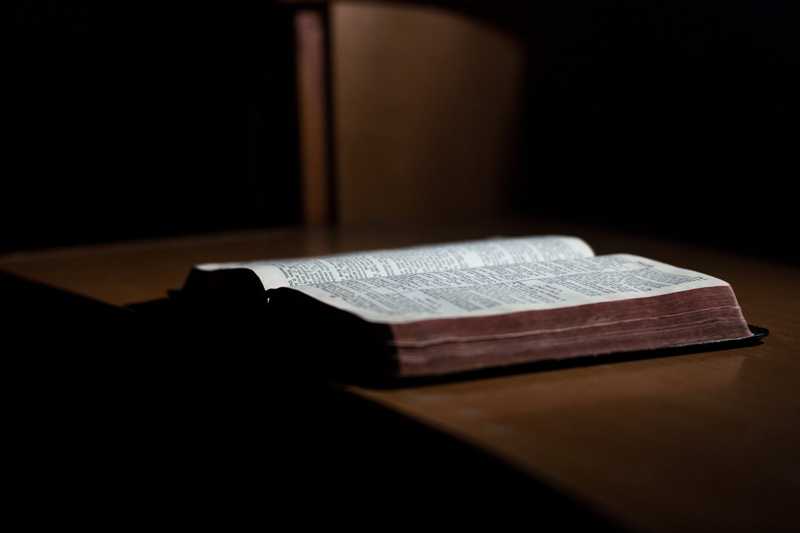 By guest author, P.D. Wiles.

For some of us, the only thing scarier than getting a phone call from the Bishop is finding out the purpose of the call. When he says, "I need a Sacrament Meeting speaker for next month," we can feel our hearts sinking down to our feet.

Some people find speaking in church especially hard. And even for the most gifted speakers, it can still cause butterflies in the stomach. But we should also remember that the opportunity to speak in Sacrament Meeting is precious. It is our chance to share our testimonies of specific gospel principles, and a chance to help uplift another by the words we choose to speak. Moreover, it is an opportunity for us to learn how to ask the Lord for help in a difficult situation!

A few years after I joined the church, I cam across this scripture in D&C 84:82: "Neither take ye thought beforehand what ye shall say; but treasure up in your minds continually the words of life, and it shall be given you in the very hour that portion that shall be meted unto every man." Soon after that, I was asked to give a talk. I remembered the "Neither take ye thought beforehand" part, and the "it shall be given you in the very hour" part. So I thought that to give a really good talk I should be totally dependent on what the Lord was going to tell me to say. So when the morning came and I stepped up to the pulpit, you can just imagine what happened. My mind was a total blank. I could think of absolutely nothing to say. I sheepishly bore my testimony and sat back down, wondering what I could have done wrong.

I realized shortly after, as I pondered over this experience, that I had overlooked the phrase in the middle of the scripture, "but treasure up in your minds continually the words of life." Also, after further study of the section, I found out that this scripture pertains to "missionary moments" moreso than an assigned talk in Sacrament meeting.
Here the Lord is promising that if we diligently study the scriptures and the words of the prophets, we will be able to recall what is necessary for us to teach someone else a gospel principle. However, this gift of recollection can also come to us when we give talks—but in order to receive recollection of a subject, we must first have studied it, and prepared a way to present it!

So much for one of many assorted humbling experiences from my life. Here's a few hints to help you feel more secure and more in tune with the Spirit as you prepare your talk:

Pray about it! Whether the Bishop assigns a subject, or you are allowed to pick your own, pray about it! Pray and ask the Lord to help you find information, to put it together in an understandable manner, and to be able to speak with His words, not your own. One thing I always do is ask the Lord to bless the words I prepare, that they might be meaningful to the one person who needs to hear them in Sacrament Meeting that day.

Never give a talk without using the scriptures. Mark them, copy the verses down in the body of your talk, or do whatever you have to do to make it easier on you, but use them! Refrain from reading a long story from other publications when you can use the scriptures to convey the same message.
Don't open your talk by telling everyone how nervous you are, how much you hate speaking in church, how you didn't have time to prepare, etc. It's much more reverent to just go into the subject. Also, while there's nothing wrong with light humor, make sure it's appropriate for the service. I went to a funeral once where the minister opened the service by saying, "There are two things in life that are certain—death and taxes. Ha ha."
You can imagine how well that went over.

Don't be afraid to share personal experiences. This helps others relate to the topic, and gives your talk a personal touch. But don't get overly caught up in unimportant details, such as how you rode in the back seat with Aunt Gladys on the way to the Chicago Temple, and it took twice as long to get there because she has an overactive bladder.

Finally, be mindful of time limits. If you are the first or second speaker, you want to be courteous of the other speaker's time. And if you are the concluding speaker, and you find you have 25 minutes to give a ten minute talk, don't stretch it out with unnecessary rambling. Give your talk, bear your testimony, and sit down. It is much better to keep the congregation interested in a 10 minute talk than to lose them during a 20 minute talk.

Speaking in Sacrament Meeting can be an enjoyable experience, believe it or not. It feels good to overcome your fears of public speaking, and what better place to do that than in the House of the Lord?





This article originally appeared on Suite101.com.


Editor's Picks Articles
Top Ten Articles
Previous Features
Site Map





Content copyright © 2023 by P.D. Wiles. All rights reserved.
This content was written by P.D. Wiles. If you wish to use this content in any manner, you need written permission. Contact C.S. Bezas for details.