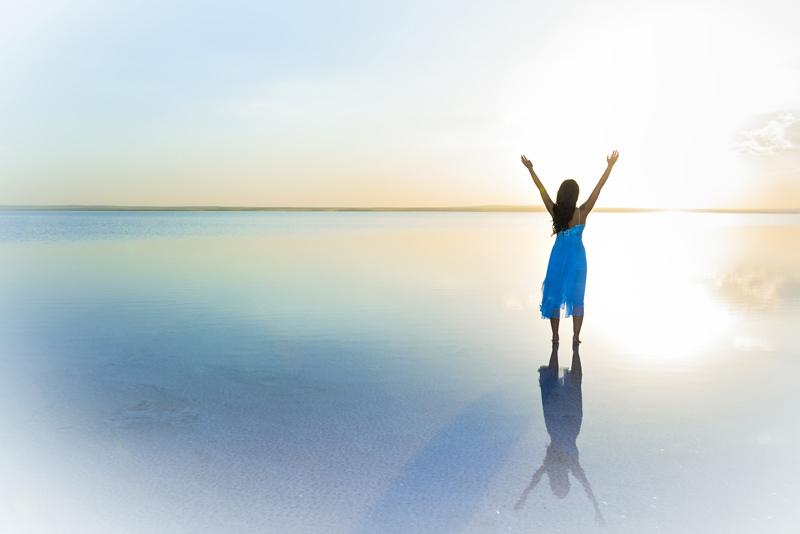 Most asthma patients, whose asthma is stable, can safely travel to high altitudes. Even so, there are a few things you should keep in mind before traveling to the high mountains on a trek or vacation.
Altitude Sickness
Altitude sickness (also called mountain sickness) is a common problem for mountain climbers, hikers, campers, etc. I'm the first one to tell you that mountain sickness can take a lot of out you. I lived in the Rockies at an elevation close to 9,000 ft. The first couple weeks of mountain living left me feeling drained, tired and short of breath. Thankfully, I only had mild symptoms of mountain sickness. However, altitude sickness can have serious effects, and in rare cases, can even lead to death.
The Causes of Altitude Sickness
Altitude sickness is brought on by the lower amounts of oxygen at high altitude locations. The air is "thinner," and most people feel as if they're not able to breathe in enough oxygen the higher they trek. There's also lower air pressure at high altitudes. The faster and harder you work at higher altitudes, the more the danger of developing altitude sickness increases.
Mild Symptoms of Altitude Sickness
• Headache
• Difficulty sleeping
• Shortness of breath (gets better with rest)
• Loss of appetite
• Vomiting
• Nausea
• Dizziness or light-headedness
• Fatigue
• Rapid pulse (heart rate)
• Muscle and joint aches and pains
You'll feel like you've got the flu if you develop the mild form of altitude sickness. In other words, you can feel pretty bad. When you begin to have mild mountain sickness symptoms, it's best to stop, drink fluids and rest. If symptoms don't improve, your best option is to descend to lower altitudes (as safely and quickly as possible), in order to allow your body to recover. In addition, taking a mild OTC pain killer (aspirin, ibuprofen, or acetaminophen—take according to label directions) may help to offset any aches or pains that have developed. It's also safe to use supplemental oxygen if you have this handy. If symptoms continue to worsen, seek medical assistance as soon as possible.
The severe form of altitude sickness can be life-threatening; in rare cases clots can develop in your lungs or veins, which can cut off blood flow to the brain and/or lungs. If you experience the following symptoms, then you must get medical help as soon as possible.
Severe Symptoms of Altitude Sickness
• Bluish color of skin (cyanosis)
• Cough
• Confusion
• Chest tightness or congestion
• Coughing up blood
• Decreased consciousness
• Gray or pale complexion
• Unable to walk in a straight line, or may not be able to walk at all
• Shortness of breath at rest
Anyone can get mountain sickness, including those who are fit. Altitude sickness is most common in younger people and those who travel from sea level areas to higher altitudes.
Additional Concerns at Higher Altitudes
Cold and Dry Air.
Another problem some asthmatics experience at higher altitudes is cold, dry air setting off an asthma flare or attack. If your asthma is worse in winter weather, then the colder, drier air found at high altitudes may cause you to have asthma trouble. In addition, pressurized inhalers often don't work in freezing conditions. It may be necessary to warm inhalers in your hands before using, or keep inhalers packed in a pocket close to your body—body heat may keep your pressurized inhalers from freezing.
Exercise induced asthma.
Exercise induced asthma may also present a problem for some asthmatics due to the exertion from climbing and hiking at high altitudes. Along with breathing harder, you'll be taking in lower amounts of oxygen at a higher altitude.
Fewer dust mites and mold spores.
At higher altitudes, there are fewer house dust mites and mold spores than at sea level, due to the cooler, drier air. This can be a great advantage for those who are allergic to these microscopic bugs and mold. You might be able to breathe better at higher altitudes, than you do at lower levels.
How to Prevent Altitude Sickness
There are several steps you can take to minimize coming down with altitude sickness.
1. Have a check-up with your doctor before traveling to high altitudes, in order to make sure your asthma is stable, and your lungs and heart are healthy.
2. Acclimatization can help you to slowly adapt to the higher altitude. You can take a day or two, before your trek, to get used to the higher altitude and lower oxygen levels. Sometimes, it may take as long as a week to become acclimated to high altitudes.
3. Get plenty of rest before your trek.
4. Drink plenty of fluids—water is the best—before, during and after your climb or hike.
5. Try to avoid drinking alcoholic beverages, as these can lead to dehydration. Dehydration is a common problem in the higher, dryer air.
6. Eating smaller and lighter meals, high in carbohydrates, can also help your body to work more efficiently at higher altitudes.
Most asthma patients, with stable asthma, are able to safely trek into the higher altitudes. It's important to know and understand the conditions that exist in these altitudes, to take precautions to avoid altitude sickness, and be prepared for emergencies that may develop while on a high altitude trip. Now you're ready to try high altitude treks--go and have a safe and wonderful high time!
Please check out my new book
Asthma's Nothing to Wheeze At!
Now also available on Amazon
Asthma's Nothing to Wheeze At!
You Should Also Read:
Traveling with Asthma
Flying with Asthma
Exercise Induced Asthma


Related Articles
Editor's Picks Articles
Top Ten Articles
Previous Features
Site Map



Follow @SherryAsthma
Tweet





Content copyright © 2023 by Sherry Vacik. All rights reserved.
This content was written by Sherry Vacik. If you wish to use this content in any manner, you need written permission. Contact Sherry Vacik for details.