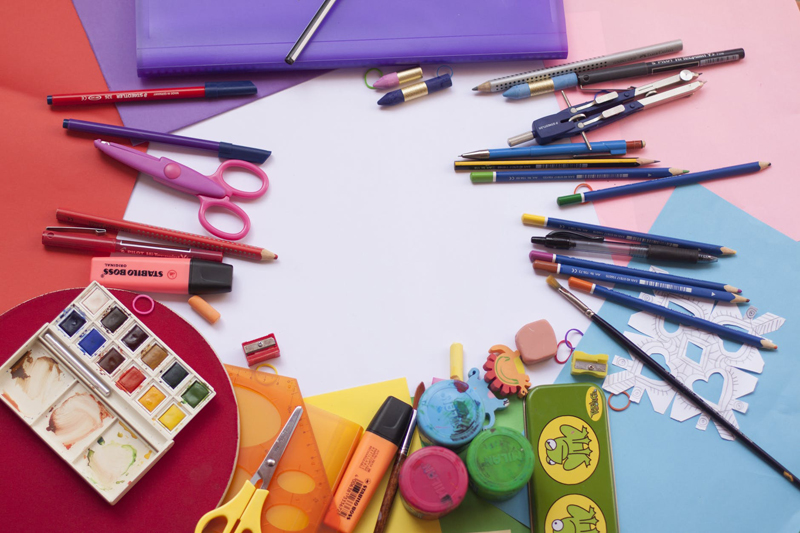 Are you ready for some interesting and fun ideas to celebrate in the month of August? These are but a few of the many to choose from. Join me won't you?

Monthly

Happiness Happens Month

Happiness doesn't have an exact recipe or specific steps to take to get there, but when it happens you know it. Happiness sounds simple, but is very complex. It means different things to different people.

According to Dictionary.com happiness is: the quality or state of being happy and/or good fortune; pleasure; contentment; joy. Both leave a lot of room for individual interpretation.

Did you know there are different types of happiness? These are but a few of the many types of happiness.

Nature happiness is experienced through nature, through our physical senses. It's what we feel when we experience majestic mountains, animals and seasons, etc…

Social happiness is found in our relationships with friends, family and co-workers. Each relationship varies in intensity, but is an integral part of a happy life.

Humor happiness is found in the unexpected laughter and joy of a joke or funny anecdote that raises the spirits. Those funny, viral animal videos that race across the internet are also a great humor release. Laughter released the endorphins in your brain–one of group of happiness hormones your body creates.

Mutt-I-Grees Month

August is Mutt-I-Grees Month, but not the only time to consider adopting a shelter pet. This movement and others like it encourage people to open their homes to pets who need their love. This month is a reminder to people that there are millions of healthy and happy animals that are waiting to be adopted by a loving family.

You can help. Donate your time, money and supplies and most of all, if you can, adopt a pet. Search your local area for a shelter near you and take home your forever friend today!

Weekly

Weird Contest Week: Second Week in August

Here's a holiday that's sure to bring some uproarious laughter and fun; Weird Contest Week. How do you celebrate it? It's only limited by your imagination, but here are a few ideas to get you started.
Weirdest office quote

What is the funniest, weirdest or most off-the-wall thing you or a coworker has ever heard at work? It can be something that was said in a meeting, a comment by a customer or vendor and even through IM or email.
Wacky office photo

Every office has those moments, those pictures that someone has snapped that are wacky classics. Ask your coworkers and even your boss to post the wackiest, craziest photos that were taken in the office, or while they were doing their work.

Caption this photo

Here's a quick and fun idea. It's not just kids that say the darndest things. A photo-caption contest is a sure fire way to quick fun. Pick an interesting and/or off-the-wall photo, preferably something company related, especially if employees are featured. Ask staff for their captions and be prepared for some fun! The funniest caption wins.

National Chuck Wagon Races: 28-30

Charles Goodnight designed the first wagon in the 1800's to follow the cattle trails. It is believed that at the end of a cattle drive that pay was collected and the race into town began and the last one there had to buy the first round of drinks for the bar patrons.

The races started in 1986 as part of a Labor Day party for a group of friends. One hundred people were expected, but over 500 showed up to watch the eight teams that were slated for the race.

The race is loosely structured. A team of three—the driver, the cook, and the outrider or forerunner makes up each team. The cook and the outrider are on the ground as the race starts. When the judge starts instructions, the cook loads the utensils and gets aboard the wagon. When the gun fires and the race starts the outrider loads the tent into the wagon At the start of each race, the cook and the outrider are on the ground. At the judge's instruction, the cook loads the stove and gets into the wagon, mounts his/her horse and must beat the wagon across the finish line along with the cook and driver, tent and stove in order to win.

International Geocaching Day: 3rd Saturday

What is Geocaching? It's an outdoor activity that uses GPS receivers and other methods of navigation to look for hidden treasures, a modern version of treasure hunting.

One party hides a cache of objects such as trinkets, collectible items, a logbook, etc., in plastic containers and then records the coordinates of the location of the treasure using a GPS device. The fun begins when the coordinates are distributed or posted to a geocaching website for hunters to use to track down the goodies.

Crackers Over the Keyboard Day: 28

No excuse necessary. Eat your favorite crunchy snacks over your keyboard. August 28th is a day worth celebrating!

What's not to love about crispy, crumbly snacks? So whether you're at work (if it's allowed, of course) or at home gather your favorites and any condiments that make them extra special and chow down while you get some work done or chat with your family and friends on Facebook, Twitter or your favorite social media network.

Just remember when you're done, do the keyboard shakedown, turn it over and shake vigorously to get the crumbs out from between the keys. 
Pick one or more of the above ideas or find a holiday that resonates with you and make August a month to remember!

You Should Also Read:
Fun June Holidays
More Fun May Holidays
Fun May Holidays


Related Articles
Editor's Picks Articles
Top Ten Articles
Previous Features
Site Map





Content copyright © 2022 by Jana Taylor. All rights reserved.
This content was written by Jana Taylor. If you wish to use this content in any manner, you need written permission. Contact Jana Taylor for details.