Absolute Beginners - Observing the Sun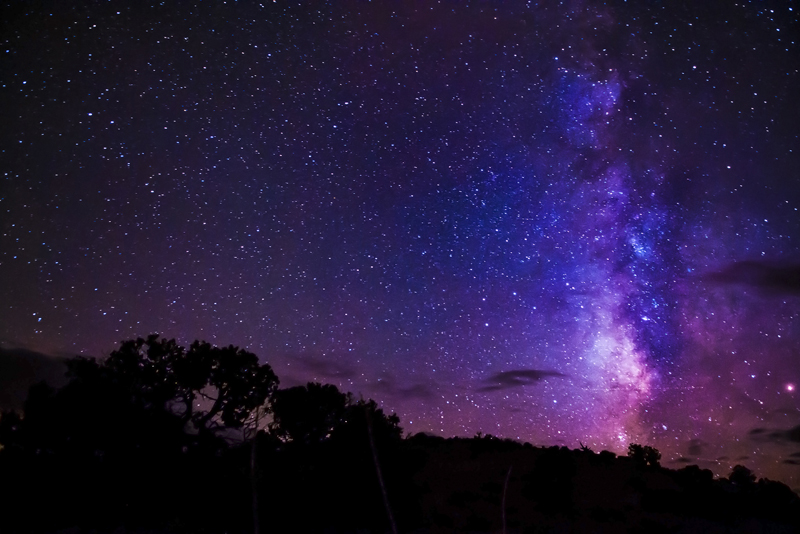 Yes, it's dangerous to look at the Sun without eye protection, so in a word:
Don't!
But that doesn't mean you can't observe the Sun. In this article I'll tell you what's interesting about the Sun, and give some basic pointers about safety plus references for further information.
What can you see on the Sun?
The most popular solar events are solar eclipses. And you can see these without a telescope or binoculars, which I prefer. Unfortunately, eclipses don't come your way often and can be ruined by bad weather.
Even rarer than solar eclipses are transits. In a transit, the Sun, the Earth, and either Mercury or Venus are perfectly aligned so that the planet crosses in front of the Sun. Although the planets are bigger than the Moon, they're farther away, so all we see is a small dot moving across the Sun.
An average of thirteen transits of Mercury occur in a century, for example, 2016 and 2019. Transits of Venus come in pairs eight years apart, but the pairs are more than a century apart. No one alive had ever seen a transit of Venus until the one in 2004. There was a second one in 2012, but if you missed these, I'm afraid the next one is in December 2117.
Two things that can often be seen on the Sun are solar prominences and sunspots.
Solar prominences
are enormous loops or arches of hot gases ejected from the Sun. They can be hundreds of thousands of kilometers in size, much bigger than the Earth. You need a filtered telescope to see them.
Sunspots can be large enough to see without optical aids, as long as you have proper eye protection. However you're more likely to see them with a filtered telescope or binoculars.
Never look at the Sun through any kind of magnifying lens unless the instrument is correctly protected by a suitable filter.
Look after your eyes
Looking at the Sun can damage your retina (the delicate light-sensitive cells in your eye). This is why we emphasize not looking directly at the Sun. Injury can occur even without your feeling pain. The only time you can look at the Sun is during totality in a total eclipse. Take care during the other phases of an eclipse or during a partial eclipse. The Sun is extremely large, so even if most of it is covered, considerable damaging radiation comes our way.
For eye protection, there are lots of things
not
to use, such as sunglasses, CDs, smoked glass, exposed photographic film or any other thing you have lying around the house. I recommend eclipse glasses from a reputable source. Many astronomical societies and planetariums sell them and you can do an online search to find online suppliers, such as Astronomers without Borders.
By the way, when using an eclipse viewer, check beforehand for any tiny hole or crack in the eyepieces. If there is one, your eyes will not be protected, so you should throw them away. And when you use viewers, look at the ground and put them on securely
before
you look up towards the Sun.
You can use the viewers to see large sunspots, but even with filters it isn't advisable to stare at the Sun for long periods.
Telescopes and binoculars
Optical aids need correct solar filters fitted over the objective lens. Never use any filter that goes over the eyepiece, as the instrument will heat up, causing damage to it and to the filter.
Specific safety information varies according to the use you're making of the instruments, so I've included the URL of the Mr. Eclipse website at the end of this article.
Observing without looking at the Sun
You can see partial eclipses – and larger sunspots – using a pinhole camera. This projects the image through a small hole onto white card or other white background. The Exploratorium link at the end of this article tells you how. The method isn't suitable for transits.
Transits need magnification. You can project transits and other solar events using a telescope or one lens of binoculars – the other lens should be carefully covered. (See Exploratorium link below.)
Be sure to look online and in the library to see if there are any public viewing activities for solar events. It's fun to have the experts set it all up for you.
There is also some consolation if an event happens at night or behind cloudy skies in your area. They are usually streamed online, so you can watch from your computer. It's not like being there, though if "there" is remote or has extreme weather, you might be glad!
I highly recommend the SOHO website for really exciting views of the Sun. SOHO is the Solar and Heliospheric Observatory and you can see images of the Sun at different wavelengths. There are also solar prominences, sunspots and animated images showing all sorts of changes on the Sun. Some people keep an eye (or a computer program) on the SOHO data looking out for sun-grazing comets. Many of these comets have been discovered by dedicated amateurs.
For more detailed practical information:
1. Mr. Eclipse, "Observing Solar Eclipses Safely"https://www.mreclipse.com/Totality2/TotalityCh11.html
2. NASA, "Observing the Sun for yourself" (classroom activities pdf)
https://pwg.gsfc.nasa.gov/istp/outreach/sunobserve1.pdf
3. SOHO homepage https://sohowww.nascom.nasa.gov/home.html
4. San Francisco Exploratorium


You Should Also Read:
Solar Eclipses
Transit of Venus - Measuring the Solar System
The Sun - Facts for Kids


Related Articles
Editor's Picks Articles
Top Ten Articles
Previous Features
Site Map





Content copyright © 2023 by Mona Evans. All rights reserved.
This content was written by Mona Evans. If you wish to use this content in any manner, you need written permission. Contact Mona Evans for details.