Is Nigerian Guinness Gluten Free ?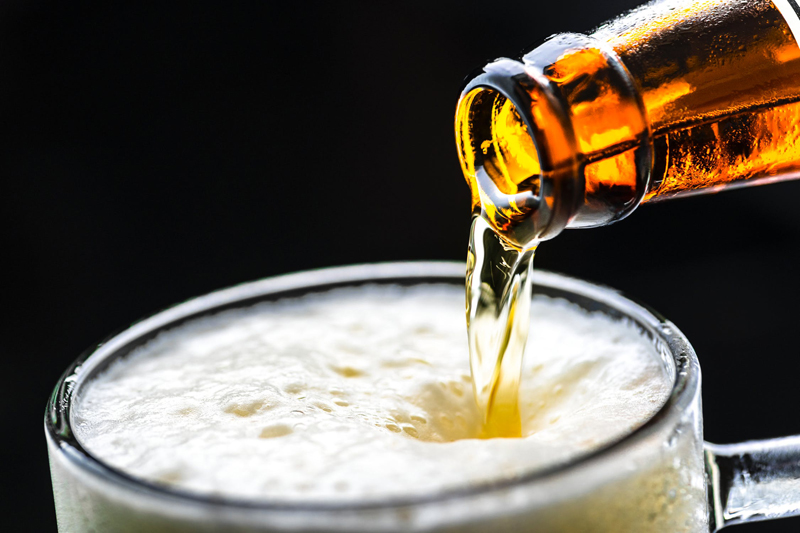 At this time of year, everyone in America claims to be Irish, with Guinness Draught and Guinness Extra Stout being the frontrunner of choice for most beer-drinkers during Irish celebrations. Recently, Nigerian Guinness has attracted a significant amount of attention in the beer scene.
Nigerian Guinness, brewed with maize and sorghum, an indigenous crop of Africa, is produced in Nigeria, Kenya, Lesotho, and other areas throughout the continent, where the growing and importation of barley is restricted by the African government. This restriction has been launched in an attempt to support the African grain industry and strengthen its weak economy. Sorghum is the leading cereal grain on the African continent, with Nigeria holding the position as second largest producer of grain sorghum in the world.

This raises the question, "Is Nigerian Guinness gluten free, making it a safe and approved beer for those diagnosed with Celiac Disease?"

The simple answer is, "No."

Celiac (Coeliac) Disease, also known as Gluten-Sensitive Enteropathy, Gluten Intolerance, Celiac Sprue or Nontropical Sprue, is a genetic disorder of the autoimmune system. Exposure to protein found in barley, wheat, rye, oats,* spelt, kamut and triticale activates destructive cells within the small intestines of gluten-intolerant individuals, where tiny, fiber-like villi flatten and become ineffective at absorbing nutrients and water into the body's digestive system.

Initial signs of gluten-activated malabsorption are abdominal bloating, gas, diarrhea, major weight loss, unexplained anemia, headaches, irritability, and inability to concentrate. As the disease progresses and the Celiac continues eating foods rich in gluten, he may experience bones that fracture easily, tooth discoloration, tooth enamel defect, osteoporosis, central and peripheral nervous system disorders and malnutrition, with premature death if left untreated. Fortunately, treatment is not dependent on drug therapy. The damage to the system of a Celiac can be reversed, simply by changing to a gluten free diet…for life.
Not easy for someone who loves bread, pasta, pizza, coffee-cake and beer!

It is like hearing your doctor say, "I have bad-news and bad-news. Which do you want to hear first?"

There are many inaccuracies that circulate within the brewing community, claiming that gluten rich products are "gluten-free." Brewing chemists and brewmasters can furnish information about the break-down of gluten proteins into fermentable sugars, but it is important to understand that these people are not pathologists or scientists educated in the "triggers" that activate Celiac Disease; nor are most exposed to the latest research reports submitted by experts from the Canadian Celiac Association in Ontario, Harvard Medical School in Boston, the Medical Advisory Board of the Celiac Disease Foundation in California, or the Gluten Intolerance Group of Seattle, Washington.

When furnishing information about gluten free substances, it is critical that that the most highly sensitive sufferers of Celiac Disease be encouraged to maintain a diet that is safe for their condition

Guinness is very proud of the proprietary yeast strain that has been handed down by Arthur Guinness. This alone, would indicate that Nigerian Guinness would not be gluten free, because the base upon which the yeast is grown is not gluten free. Sources closely associated with Guinness confirm this with the statement, "…Guinness is made with sorghum but is not gluten free."

Although Nigerian Guinness is made with a significant amount of sorghum and maize, it also contains barley malt. In the production of Nigerian Guinness, a barley-based concentrate is manufactured in Ireland (or other Guinness locations). It is then shipped to Africa, where it is combined with local sorghum in the production of beer.

Ingesting even small amounts of gluten causes a select group of genes, the HLA class II antigens, to exhibit an immune response to the protein factions found in gluten-rich foods. For the most effective treatment of Gluten Intolerance, the Celiac Sprue Association (CSA) recommends zero tolerance.

This does not mean a Celiac cannot drink beer. There are a growing number of craft brewers producing Gluten Free Beer throughout the world, with several additional gluten free styles in various stages of development. Although new to the scene, this emerging market is an exciting segment of the beer industry that is primed for development throughout the next decade.  For more information, refer to  Celiacs Guide to Gluten Free Beer.
*recent research shows oats to be non-toxic for some Celiacs.
Cheers!

For books on the Gluten Free lifestyle, view: Gluten Free Book List
You Should Also Read:
Gluten Free Beer for Celiacs is REAL BEER !
Gluten Free Beer & Party Food for Celiacs
Gluten Free Beer - Tasting Panel Gives Thumbs Up


Related Articles
Editor's Picks Articles
Top Ten Articles
Previous Features
Site Map





Content copyright © 2023 by Carolyn Smagalski. All rights reserved.
This content was written by Carolyn Smagalski. If you wish to use this content in any manner, you need written permission. Contact Carolyn Smagalski for details.