Wine Slinger Chronicles - Book Review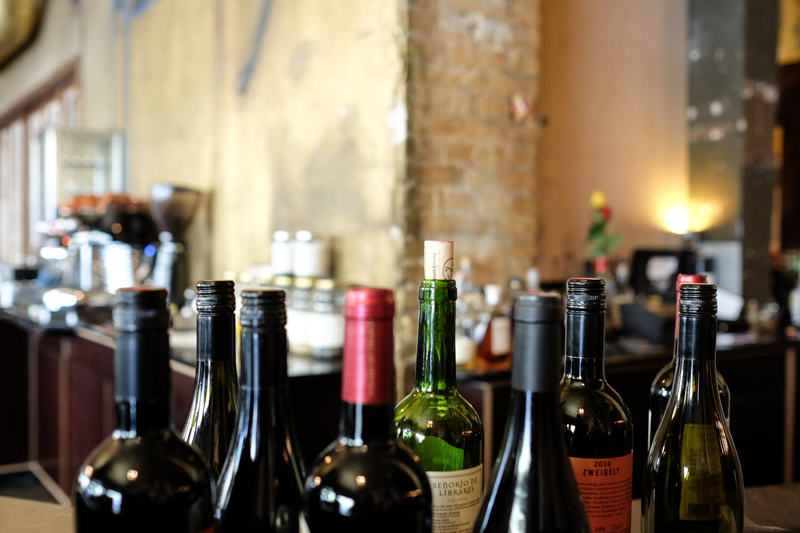 Texas is not only large in area, it is also the 5th largest wine producing state in the USA. The word to note is 'producing' because some of the wine made in Texas comes from grapes grown elsewhere, notably New Mexico and California.
But there are a large number of excellent wines produced from Texas grown grapes, both the classic international varieties and native Texan and hybrid varieties suited to local conditions.
Russ Kane has been documenting the growth of Texas's wine industry for more than fifteen years on his vintagetexas.com blog.
Recently Russ completed his major project of visiting all the widely separated wine regions of this huge state and meeting the winemakers and vine growers, winery workers and owners involved in growing and making Texan wines.
The story of his travels and those of the people he met along the way are told in "The Wine Slinger Chronicles', published in 2012.
I didn't have to wait to read the book because it is available as a Kindle eBook for immediate download. However the hardback version is so attractively designed and produced that I ordered that.
Russ has a chatty and informally knowledgeable writing style and this book is a delight to read. Russ gives the background, briefly sketching the geological upheavals that created the different landscapes and soils and showing that wine was being made along the Rio Grande by Spanish missionaries a hundred years before California.
Russ notes that when Prohibition ended just one out of fifty wineries had survived – by making sacramental wines. It took until the late 1990's for the industry to get back to a pre-prohibition size. Now there are around 300 wineries, and Russ visits most of them in this book.
The book's chapters each focus on one of the Texan wine growing regions, so if you're lucky enough to be visiting that state the book will show you what is happening in the wine region nearest you. But this isn't a winery guide used for reference only; this is a book you'll want to read from cover to cover. Russ visits, chats to the people he meets has dinner with them and shares some bottles then relates their stories in this warm hearted book.
Along the way there's a lot of information on winemaking in the Lone Star state, the issue of the devastating Pierce's Disease and restrictive outdated laws left over from Prohibition.
I loved this book, and I think you will too.
Contents: *****
Production: *****
The Wine Slinger Chronicles
by Russell D Kane
226 pages
Published by Texas Tech University Press
ISBN: 978-0896727380
Hardback and Kindle
---

The Wine Slinger Chronicles
Let Russ Kane take you on the Texas wine trails to visit the people behind Texan wines. Reading Russ is like sitting with him by the trail camp fire, holding a plate of beans and a glass of wine while he weaves stories about the places he's been, wines he's tasted and the people who made them.


Pinotage
A wine detective story. Come with me as I try to find out the truth behind South Africa's own variety.

Disclosure: I paid for my own copy of The Wine Slinger Chronicles which I bought from Amazon
You Should Also Read:
T V Munson - The Texan who Saved the World's Wine
Dry Comal Creek Winery, Texas
Sunset Winery, Texas


Related Articles
Editor's Picks Articles
Top Ten Articles
Previous Features
Site Map





Content copyright © 2022 by Peter F May. All rights reserved.
This content was written by Peter F May. If you wish to use this content in any manner, you need written permission. Contact Peter F May for details.