T V Munson - Wine's Saviour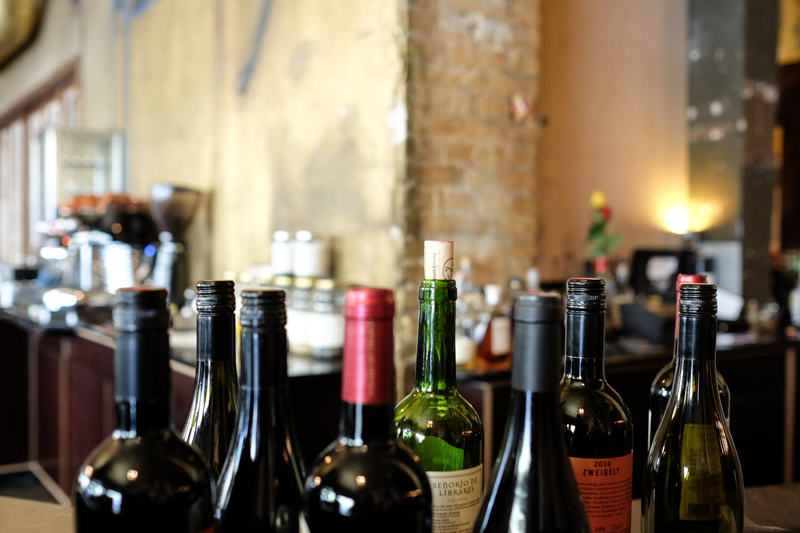 I travelled to Denison, Texas to pay homage to T V Munson and to visit the vineyard dedicated to him. Thomas Volney Munson (1843-1913) was a nurseryman, grape vine breeder, author of 'Foundations of American Grape Culture', holder of the Legion d'Honneur (France's highest honour), and saviour of the world's wines.
Munson was born in Illinois in 1843, he studied in Kentucky and worked in Nebraska before moving to Texas in 1875 where he settled in Denison, then a booming railway town.
He started a successful nursery business, printed catalogues and the railway enabled him to ship plants to customers across the nation. Munson was fascinated by the large number of grape vines that thrived in the area and travelled the state and through Indian lands collecting samples and crossbreeding them to find varieties ideal for American conditions.
He was also greatly interested in what was happening to grapevines in Europe which were dying from phylloxera. He corresponded with leading French viticulturists and, noting that native American vines resisted the disease, wondered if he could breed a resistant vine. Of course, such a vine would replace traditional varieties.
The French came to the USA to study phylloxera at its source and the solution arose which was to graft European vines onto the phylloxera resistant roots of native American vines. But although this was done after a short time these vines also died.
A new French delegation returned to America, including this time the well known vine expert Pierre Viala who had been corresponding with Munson. When they met in Denison they got on so well that the Munson's named a daughter Viala.
Viala identified the problem was that the American vines chosen for grafting were not suitable for French soil conditions. From examining the large number of Texan grape species Munson had collected and by then visiting them growing wild Thomas Volney Munson and Pierre Viala identified vines that would be suitable as rootstocks.
Viala's report stated that saving French vines from phylloxera "can only be done by grafting upon native Texas vines." He especially thanked T V Munson "a modest Texas scientist, whose investigations of the native American grapes have brought much honour, except in his own country."
Munson then shipped hundreds of thousands of vine cuttings to France to be used as rootstocks until the French could propagate their own.
Pierre Viala pressed the French government to honour Thomas Volney Munson and on 30 December 1888 came the announcement of the award of Chevalier du Merite Agricole in the Legion d'Honneur.
Thomas Volney Munson returned to his nursery where he continued to breed new grape varieties and in 1909 he self-published
Foundations of American Grape Culture
which details American grape varieties and is a text book and reference book for viticulturists.
Foundations of American Grape Culture
is still in print, a newly reprinted edition is available from Grayson College, Denison.
A digitised version can be downloaded free of charge from archive.org at https://archive.org/details/foundationsamer01munsgoog . Amazon has some print-on-demand copies taken from scanned copies of the original. I would suggest that buying the Grayson County reprint would help funding the Munson museum. I have this hardcopy reprint, it is excellent quality.
Quotations sourced from
Grape Man of Texas: Thomas Volney Munson and the Origins of American Viticulture
, by Sherrie S McLeRoy and Roy E Renfro, Jr, PhD.
Have you visited Denison? Tell us on our
forum
.
| | | | |
| --- | --- | --- | --- |
| | Grape Man of Texas is a detailed and exhaustive biography of T V Munson. Co-author Roy E Renfro founded the Munson Memorial Vineyard and has been a driving force in ensuring T V Munson is not forgotten. | | This book was never reprinted after the plates were destroyed in wartime bombing. Peter F May spent a year transcribing this new edition of A I Perold's masterpiece. Not a scan or photocopy, this is a newly typeset edition available in both hard and softcopy. |
---
You Should Also Read:
Searching Texas for Munson
The Munson Memorial Vineyard
Dry Comal Creek Winery, Texas


Related Articles
Editor's Picks Articles
Top Ten Articles
Previous Features
Site Map





Content copyright © 2022 by Peter F May. All rights reserved.
This content was written by Peter F May. If you wish to use this content in any manner, you need written permission. Contact Peter F May for details.