Cook Once A Month and Enjoy!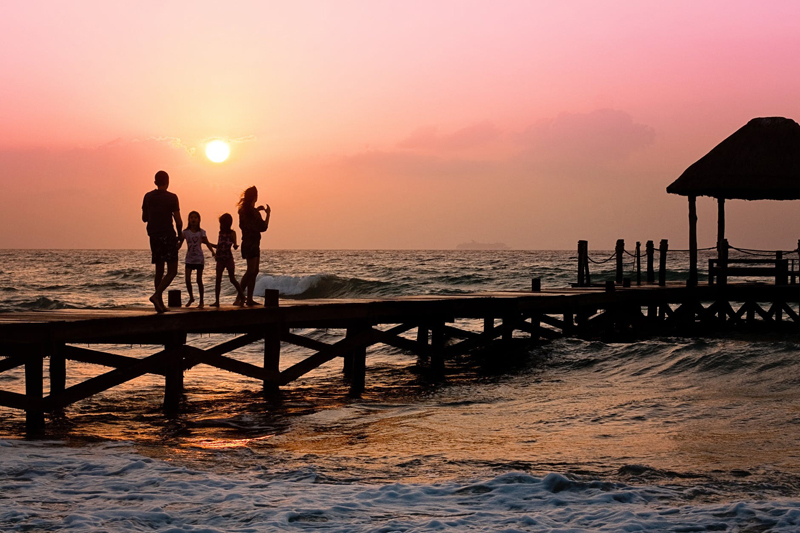 "Organize yourselves; prepare every needful thing; and establish a house, even a house of prayer, a house of fasting, a house of faith, a house of learning, a house of glory, a house of order, a house of God."
(D&C 88:119)
After the birth of our third child I discovered my husband is not a long-term cook nor can he handle food budget funds. If asked to do either he can destroy both rather quickly. (Smile.) So, for the birth of our fourth child, I 'organized' plans to have some meals in the freezer that could be easily heated in the oven. Between that and meals brought in by friends and family, I didn't have to cook for ten days. It felt wonderful!
I repeated and expanded that plan for the birth of our fifth child. Then I read about women who actually cooked meals in advance even when they weren't pregnant! It was called Once-A-Month-Cooking (OAMC). With a new month almost upon me, I decided to try it.
I spent three miserable, eternal days in the kitchen. My feet hurt so bad I wanted to cry. The rest of my house was a wreck and I had sorely neglected my family. Tempers where short and I never wanted to try OAM again.
But then, thirty days later I realized how nice it had been to NOT cook for an entire month. I decided to try it again and greatly trimmed my time. I've been OAM cooking ever since. On Friday it took me 3 hours and fifteen minutes to put seven meals in the freezer and bake a double batch of chocolate-chip cookies. I only used one skillet, one pot, four mixing bowls, one measuring cup, two wooden spoons and, of course, a cookie sheet.
I love OAM cooking. Why? Because it allows me to enjoy the benefits of that famous scripture. I can spend time with my children when they get home from school, help with their homework or just visit. Also, with dinner already made, my family is more likely to get homemade rolls and breads or a dessert. If I'm sick or gone all day, I don't have to worry either. Dinner is still taken care of. OAM cooking even helps with the food and utility budget, reduces stress and frees up time.
Here are some tips to start or improve your OAM cooking.
A FEW DAYS BEFORE:
Have freezer space, containers and labels.
(Pick up good used casserole pans at Deseret Industries.)
Pick your dates.
I plan one day to shop and two mornings to cook. (I do not spend all day in the kitchen anymore, just mornings.)
Plan your menu and list all the ingredients.
Mark the meals or meal-items you will prepare
during your cooking spree. You don't have to prepare 30 meals. I find that 20-25 meals works perfectly for our family. There are always meals and new recipes you will want to prepare from scratch, nights you will use leftovers, dinners out and meals at Church and school functions or with friends. There are also simply nights when schedules are so hectic dinner is whatever fits.
DAY BEFORE:
Shop for your ingredients.
(Instead of buying several small cans or portions of ingredients, you can buy the larger more economical sizes and save money so think BIG.)
COOKING DAY:
Empty your trash can.
Wash all dishes
and clear your cupboards of all clutter.
Make sure you and the children
eat before you start
so no one is hungry.
Gather your supplies.
Fill the sink with soapy water.
Divide your menu by meat.
For example, I prepare all my ground meat dishes one day, all of my chicken dishes another day. This saves time and reduces hassle.
Prepare your dishes from the
most mild first to the most spicy.
Wash dishes as you go.
Stack smaller emptied cans
and containers inside larger ones to take up less trash space.
Label each meal
with what it is, how to prepare it, and what to serve it with. Be specific so if you can't make dinner someone else can.
For Friday I made the ground beef dishes my family would be having during the month. (I follow the same basic steps when preparing all chicken, pork, venison or other meals.) I threw five pounds of hamburger into an electric skillet. (We don't use much meat in our house so, please, don't be horrified at the small amount for seven meals.) While it was browning I retrieved the grated cheese from the freezer, started cooking lasagna noodles and assembled the remaining ingredients and supplies.
When the meat was brown I started making the meals. Because I mix my cooked meat and sauces from mildest to most spicy, I can often mix in the same bowl and reduce the mess. I moved from mild white enchiladas to lasagna and ended with spicy tamale pie.
I froze the chili in a recloseable bag. The label reads:
Chili. Thaw, heat in crock pot 3 to 5 hours. Serve with homemade pretzels or rolls and salad.
The tamale pie is the base mixture only and it, too, is in a reclosable bag. The label reads:
Tamale Pie Mix. Thaw. Pour in 9x13 pan. Top with cornbread batter and bake 350 degrees, 35-40 minutes or until cornbread is baked. Serve with sour cream, tossed salad and chilled fruit.
I cover all my meals with tin foil and place the label on the foil (a friend simply writes on the foil with a permanent marker but labels allow me to reuse my foil if I need to by putting the next label over the old one.)
I store all my prepared meals on the right side of our chest freezer so they're easy to find.
If the item is in a recloseable bag, I lay it flat on a cookie sheet to freeze, then I can stack them together once they are frozen solid. Again, I place labels directly on the bags.
I have found that I need to thaw most meals for 24 hours in the refrigerator. If I forget to pre-thaw, I adjust my cooking time but watch that it doesn't burn.
Next week I will share with you my friend's tip for cooking OAM with a group of women. Her group has been meeting together for two years and has wonderful advice for making this very large endeavor successful!

Once-a-Month Cooking
You Should Also Read:
Once-A-Month Cooking in a Group
Kay's Tips for OAM Cooking


Related Articles
Editor's Picks Articles
Top Ten Articles
Previous Features
Site Map





Content copyright © 2021 by T. Lynn Adams. All rights reserved.
This content was written by T. Lynn Adams. If you wish to use this content in any manner, you need written permission. Contact Jamie Rose for details.