Once-A-Month-Cooking in a Group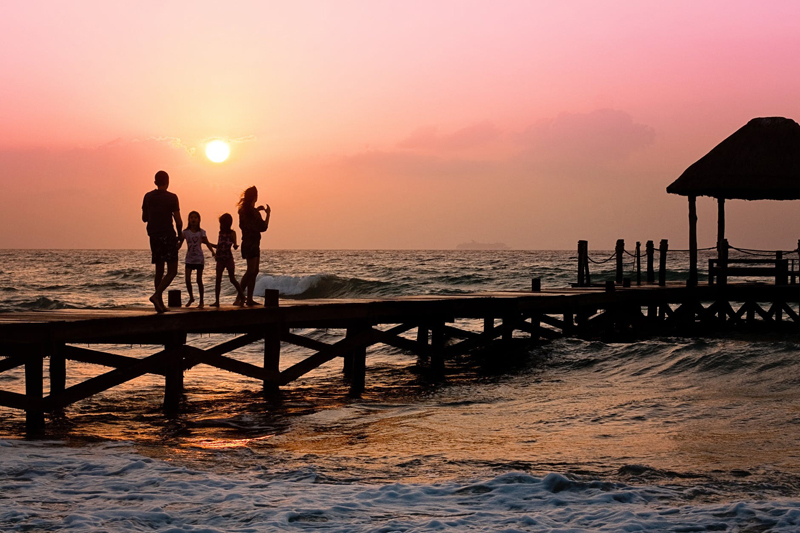 Could you feed dinner to a large family for $150 a month?
Kay's Once-A-Month-Cooking group can. In two years, their most expensive month as been $175 per family!
On cooking day women gather to prepare 24-26 meals, five to six side dishes, quick breads, and three to four desserts per family.
"These are big meals," Kay said. "They are filled 9x13 pans."
Most impressive of all, they also prepare a month worth of meals to donate to a needy family or families in the community. (Isn't that a wonderful twist to a OAM group?!)
Average cost per participating woman to feed her family and donate to a needy family runs from $100-150 plus a $2.50 kitchen use fee to cover electricity, water, soap, paper plates, plastic wrap, tin foil and plastic bags. (They don't use recloseable bags due to the cost.)
Here's how Kay's group does it.
Food is bought by what is one sale. The two most cost-conscious women do the shopping, though others are encouraged to watch sales and let the shoppers know.
They think bulk…large bulk quantities. When meat is on sale, they may go down and purchase 100 pounds. When onions are on sale they will purchase a 100-lb bag, chop them outside with a food processor and freeze them in portions. Then, throughout the year, they grab what they need. "Don't freeze onions with anything else though," Kay laughed. "We learned that the hard way."
They utilize free garden produce. Washed, unpeeled apples were turned into apple pies. Kay later thawed a pie, entered it in a contest and took first place!
When ingredients are purchased, they are labeled for OAM and the price and date are recorded. They are stored at Kay's house. (She has three freezers and a large pantry.)
Prep work is done the night before such as grating carrots, boiling noodles and prepping cardboard trays for pizzas. Food is stored in Kay's industrial refrigerator. She also has a refrigerator in the garage. (Did I tell you she has eight children?)
On cooking day, if some can't make it, that's okay. They don't try to find a 'perfect' day. If you come, you get meals. If not, you don't. It's that simple. The group consistently has five to seven show up.
On cooking day they clear everything off the kitchen surfaces. No toasters, no decorations. They also bring a large trash can into the kitchen as well as a laundry basket for soiled towels.
Another container they set up is a tub that holds all the discarded packaging. This will determine how much each woman pays. At the end of the day the prices on the empty packages are added together. They also keep a pad of paper to record lesser amounts used such as cinnamon, salt, etc. These, too, are figured into the final price and divided among the women.
Jobs are delegated. One woman does all the dishes and gets her meals for free. One woman watches all the children at her house. She pays for her meals, which the group makes and delivers to her. One woman oversees all baking and another oversees the meals.
On cooking day, everyone brings roaster ovens. "We set those up in the garage," said Kay. "You can brown 40 pounds of hamburger in them, cook rice or make bean dishes. They're going all day long."
In the kitchen women boil potatoes for a favorite side dish: garlic mashed potatoes. "We leave the peels on everything: potatoes, apples, carrots. It gives the dish extra nutrition and saves us a lot of time," said Kay.
They also avoid labor intensive dishes. "One woman suggested meatballs. We only did that once. It was too much work."
"We're dump cooks," laughed Kay. "We don't measure anything. Some women, who are fussy about exact measurements, stand back and cringe but it always turns out."
Because of the size requirements for making 150-200 meals, "we mix everything in large plastic tubs."
They add lots of vegetables, barley and even lentils to their meals. "Those add a lot of nutritional value without changing the flavor," said health-conscious Kay. "But, if some families don't like them we make their meals first, then add it to the rest, so it works out." They don't change the price though.
Meals are made assembly-line style. "We have a couple of women who have small families. They just bring half-size pans and we put the same amount in two smaller containers instead of one large pan. Because they get two small meals, they only have to come every couple of months."
Meals are covered with tin foil. The food name, date and heating instructions are written on the foil with permanent marker. Quick breads and desserts are cut in individual servings (muffins, brownies and Rice Krispie treats are favorites). These are placed on paper plates and stored inside plastic bags.
In warm weather, the women take meals home at lunch time or have a family member stop by to retrieve them. In cooler months, meals are stored in the garage until all the cooking AND cleaning are done.
"We learned that the hard way in the beginning, but now there isn't a problem. It's just a group rule. If you want to cook you have to clean."
For charity, the group selects a family or families in need. "It may be someone we know personally, or it may not." They've delivered meals to welcome new babies, help out after surgeries, or assist families during difficult times. The group also finds out if the recipient family has adequate freezer space.
Giving to others is "the best part of all this," said Kay. "Once things get going, it isn't much extra work to make all those extra meals but it's our favorite thing. It makes this all worth it."
Of course, not having to cook for a month and spending the day with your friends in the kitchen are two other bonuses.
For more tips from Kay, just click on the Kay's Tips.

Once-a-Month Cooking
You Should Also Read:
Cook Once A Month and Enjoy!
Kay's Tips for OAM Cooking


Related Articles
Editor's Picks Articles
Top Ten Articles
Previous Features
Site Map





Content copyright © 2021 by T. Lynn Adams. All rights reserved.
This content was written by T. Lynn Adams. If you wish to use this content in any manner, you need written permission. Contact Jamie Rose for details.