Returning Home After Vacation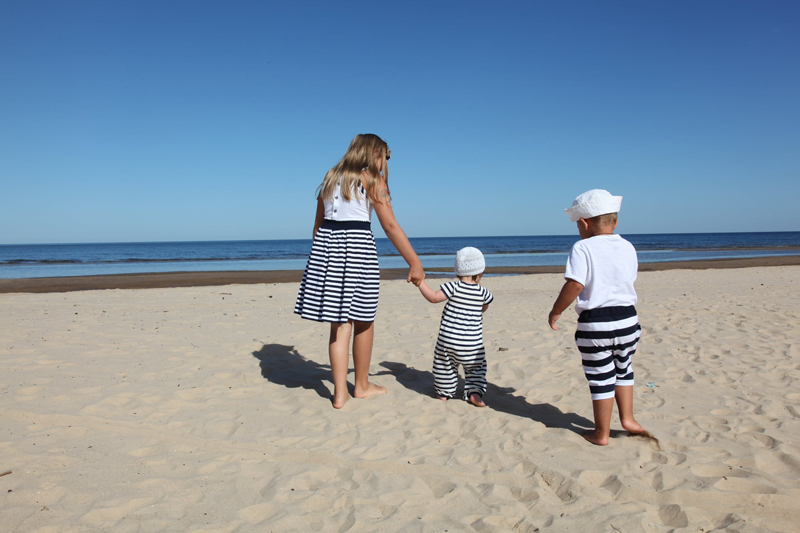 Returning home after vacation can be stressful. The mailbox is overflowing with bills, catalogs, and a pile of junk mail. The message light on the phone is blinking furiously. The kids are bouncing off the walls and the baby is whiny from the long car trip. You don't even want to think about what's waiting for you at the office. If you need a vacation from your vacation, take these six steps to make your next homecoming less stressful.

Step 1. Leave on a good note. Prepare for your homecoming before you leave for your trip. Allow plenty of time to depart, even if it means getting up early, taking extra time off, or skipping soccer practice. Have the kids help neaten the house before you leave; energy and cooperation are usually high before vacation! Catch up on laundry so you aren't greeted by a mountain of dirty towels.

Step 2. Schedule with your homecoming in mind. If possible, schedule your return flight or drive so you'll arrive well before dinnertime. This gives you a few hours to unwind before bedtime. Young children are excited to be home and need time to play and stretch their legs. Prior to your trip, buy ingredients for a quick meal to serve the first night back (when everyone is sick of take-out). On your way home make a quick stop for essentials, putting off a full shopping trip until the next day.

Step 3. Pad out your vacation. If possible, take an extra day off to tie up loose ends, catch up on laundry, and deal with any issues that came up while you were gone. Or schedule your trip so that it ends on a Friday. This give you the whole weekend to square things away.

Step 4. Hold the mail. If you asked the post office to hold your mail, don't pick it up until the next day. Even better, request them to deliver it the day after you get back. Listen to your phone messages if you must, but only deal with those that are truly urgent. Try not to check your email until the kids are in bed. Remember, you're still on vacation!

Step 4. Unpack right away. No one wants to have suitcases sitting around for weeks. Ask everyone to help unpack for a specified amount of time (maybe 30 minutes). It's amazing how fast a job gets done when several people work together. If you can't unpack right away, stash the suitcases in a corner (with orders that no one open them unless they're unpacking). Make it easier to delay this task by packing a suitcase with essential items before leaving your destination.

Step 5. Catch up on the laundry. You have two options to deal with the mountain of laundry that comes with every trip. You can do it yourself (putting an older child in charge of sorting clothes and starting a load while everyone else unpacks) or haul it to the Laundromat. The latter is a convenient option because you can wash and dry everything at once.

Step 6. Plan your next trip. Coming home from vacation can be a let down. The best way to deal is to start planning another trip. So get out a pad of paper during your first dinner back home and jot down ideas for possible destinations for your next family trip.



You Should Also Read:
Taking the Stress Out of Family Travel
Pre-Vacation Checklist
Master Vacation Packing List


Related Articles
Editor's Picks Articles
Top Ten Articles
Previous Features
Site Map





Content copyright © 2022 by Kimberly Misra. All rights reserved.
This content was written by Kimberly Misra. If you wish to use this content in any manner, you need written permission. Contact Tiffiny Spire for details.