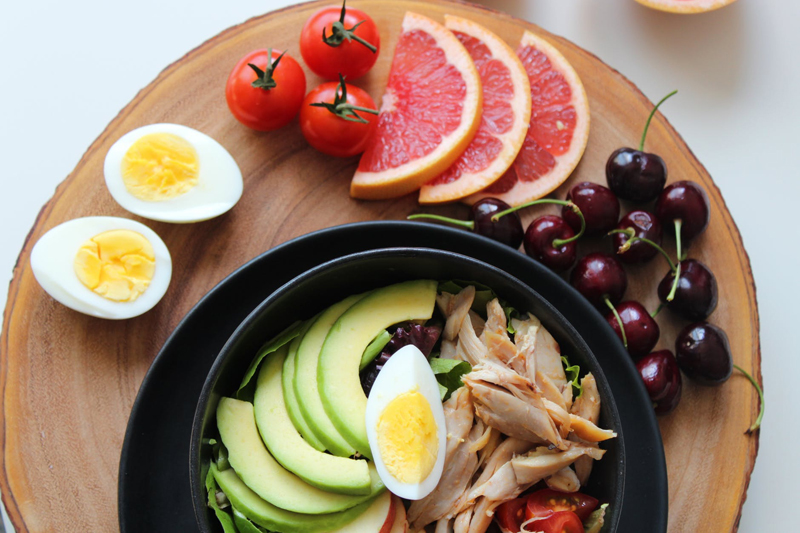 The Martini came from a German composer in the end of the 1700s. James Bond made it famous in 1962 with the release of Dr. No. The martini is perfectly low carb!
The composer was originally named J.P. Schwartzendor. Because French composers were more well respected at the time, he changed his name to Martini. His favorite drink was a blend of dry white wine and genever. This was called a "Martini".
Why "Shaken, Not Stirred"? It turns out that shaking gets it colder more quickly, and increases the flavor as well.
The secret recipe is given in Casino Royale, which Ian Fleming wrote in 1951:
3oz Dry Gin
1oz Russian Vodka
1/2oz Lillet Blanc
Shake until very well chilled. Strain into a Champagne goblet, and garnish with a large twist.
Note that in the very first scene with this drink in Dr. No movie, there are limes on the table. But when next served, by Dr. No, the Doctor explicitly mentions a lemon twist. Also note that in the hotel room there is Smirnoff Vodka and Lillet Blanc on the table - but no gin.
The actual lines from the Dr. No book are:
--------
'A dry martini,' he [Bond] said. 'One. In a deep champagne goblet.'
'Oui, monsieur.'
'Just a moment. Three measures of Gordon's, one of vodka, half a measure of Kina Lillet. Shake it very well until it's ice-cold, then add a large thin slice of lemon peel. Got it?'
'Certainly, monsieur.' The barman seemed pleasant with the idea.
---------
Note that some claim that Kina Lillet is a vermouth. It is NOT A VERMOUTH :) My research shows Lillet Kina is a wine based drink that has quinine in it. Kina refers to the Kina Kina (quinquina) tree where quinine comes from. In fact back in the James Bond days it was VERY bitter and the entire drink would have been quite bitter. They changed the formula in the mid-80s to have less quinine, and now it comes in "Lillet Blanc" and "Lillet Rouge". They're made in Podensac, in France. Technically they are "French aperitif wines". They are a blend of wine grapes, oranges, orange peels and quinine.
Vermouth, on the other hand, is a fortified wine - i.e. wine kicked up with heavy alcohol. They then add in herbs and spices. The main types of vermouth are dry vermouth, sweet red vermouth, and white vermouth.
So in any case, gin has zero carbs. Vodka has zero carbs. The only thing with carbs here is the Lillet, and you only have 1/2oz of that, so let's say it's even 1 or 2 carbs at the most. Hardly anything!
Lisa Shea's Library of Low Carb Books


Related Articles
Editor's Picks Articles
Top Ten Articles
Previous Features
Site Map



Follow @LisaLowCarb
Tweet





Content copyright © 2022 by Lisa Shea. All rights reserved.
This content was written by Lisa Shea. If you wish to use this content in any manner, you need written permission. Contact Lisa Shea for details.