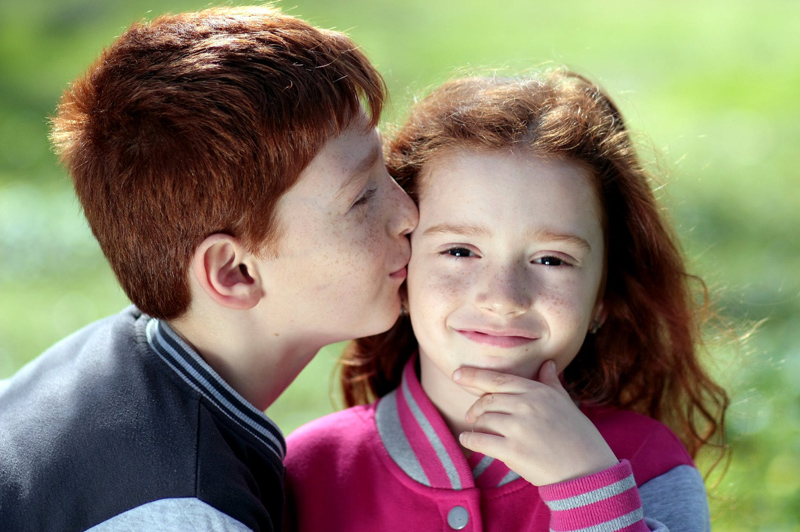 The numbers tell the story. According to the American Heart Association, overweight children ages 6-11 have increased from 4 percent in 1971-75 to 17.5 percent in 1999-2004. Adolescents ages 12-19 increased from 6.1 percent to 17 percent. Today those numbers are even higher, and many believe this is a growing public health problem.

According to the Surgeon General, overweight adolescents have a 70 percent chance of becoming overweight adults. The percentage rises to 80 percent when they have at least one overweight or obese parent. While there are many other statistics that can be analyzed, the issue of maintaining a healthy weight in our children remains an important and serious topic.

Parents should be aware that there are a number of health related issues, both mental and physical, which can be directly attributed to obesity in children. Overweight children have increased risk factors for heart disease, Type 2 diabetes, sleep disorders, respiratory problems, liver disease and high blood pressure. In addition, social discrimination, which can affect a healthy mental outlook, becomes a very real issue with overweight children, adolescents and even through adulthood.

Experts agree that the reasons for the increased rate of obesity in children can be attributed in part to passive activities and poor dietary choices. The increase in fast food meals, high-fat and high-sugar cereals and snacks has made life easier for busy adults, but has had negative effects on their children. The increase in a child's inactive lifestyle can be linked to the technological advances made in recent years. The expansion of cable television (especially one equipped with a DVD, DVR or TIVO), computer, internet and video games can make for a child's entire day of entertainment and social activity without even leaving their room.

So as parents, do we protest in front of every fast food chain and picket the makers of sugary cereal, high-fat snacks and instant non-nutritional meals? Do we refuse to allow our children to take advantage of the benefits that twenty first century technology has brought us? We could, but we could first try being a little more practical. Sometimes that's easier said than done. However, change must begin from the top down and parents can begin immediately by first being good role models.

I have to admit, I have purchased more fast food over the years then the law should allow. I also have to admit that I've had an ongoing love affair with my microwave while my stove is only a passing acquaintance. While I'm confessing, I'm really ashamed to admit (don't tell anyone) that I've used text messaging, cell phone calls and instant messaging to communicate with my children rather than walk the twenty steps to another room to speak to them face to face. So, I know taking the first step to a healthier lifestyle may not be easy, but it is necessary for the health of our children. Here are a few more tips that helped me break bad and unhealthy habits:

Do your grocery shopping on a full stomach - If you're not hungry, you can shop with your head rather than your stomach. Eating a big healthy meal beforehand reduces your cravings and makes it easier to pass up impulse items which are usually the unhealthy snacks that end up in your pantry. Instead, purchase healthy snacks and carefully selected low calories foods. If the sugary, high calorie and high fat foods are not available in your home, then your children will have to largely go without them. This will be an instant dietary change for your children. (Although occasional goodies are probably ok!)

Plan your menus in advance - Take the time before your weekly grocery trip to write out your entire menu for the full week. Seek out quick and healthy recipes and buy only those items necessary. By organizing meals, the busy parent can avoid the "what am I going to do for dinner tonight" pressure and therefore avoid the temptation for a quick trip to the fast food drive through.

Do advance preparation for ingredients - Do all of the chopping of ingredients such as onions, green peppers, lettuce and tomatoes in advance. (You can also buy them pre-packaged like this, but overall that can be more expensive). This allows you to get a healthy dinner on the table quickly at the end of the day when time is always an issue. Also, when you have a menu and prepared ingredients, any able body person in the household can help out with dinner.

Limit time for TV, video and computer use - You can set it to one to two hours a day or even every other day. The idea is to break the cycle of dependence. Special Note: Stay strong parents! Withdrawal will not be easy for anyone!

Limit sweetened beverages - This includes sodas and those drinks containing fruit juice. These beverages are usually very high in calories, with little or no nutritional value.

Encourage your kids to be active - Continued participation in activities such as bike riding, swimming, jumping rope and playing ball can make a big difference in maintaining a healthy weight for your children. However, it's important to point out, if you want your children to be active, you should be active too. So get healthy and get active and make it a family affair!



You Should Also Read:
Healthy Diets and Healthy Minds


Related Articles
Editor's Picks Articles
Top Ten Articles
Previous Features
Site Map





Content copyright © 2022 by Nina Guilbeau. All rights reserved.
This content was written by Nina Guilbeau. If you wish to use this content in any manner, you need written permission. Contact Nina Guilbeau for details.