Healthy Diets and Healthy Minds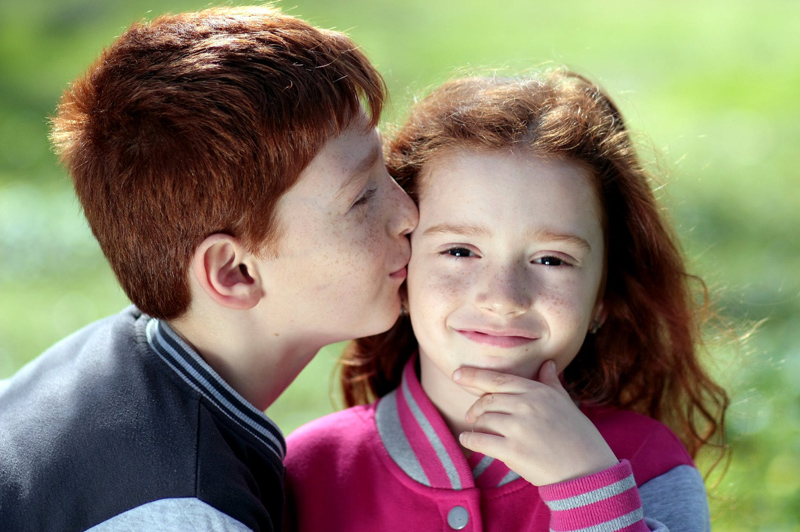 No matter who the expert happens to be, the basic advice for children's weight management is the same – a healthy diet and exercise. To be sure, proper diet is a key component, but what many parents may not realize is just how a child's diet affects not just their body but also their mind. Studies have linked diets high in fat to diminished mental alertness, affecting aptitudes such as attention and memory. This may directly affect their ability to learn in school as well as their ability to function positively at home.

Foods high in sugar for instance, can give kids the type of energy boost which causes them acting erratically. So what do you suppose happens when they eat the cereals high in sugar for breakfast or eat the sugary desserts and juice packed in their lunch? Not to mention the snacks of cookies, chips and soda that they often eat. What affects will this type of diet have on their bodies and their brain functions? Parents should be paying closer attention to what their children are eating, as it can make all the difference between a healthy body and a healthy functioning brain.

Here are a few tips to help get your child fit – body and mind.

Always eat breakfast - According to the American Dietetic Association, kids who eat breakfast are more likely to meet their daily nutritional requirements, keep their weigh under control and have lower blood cholesterol levels.

Be selective in food choices - The good news is that often the same foods that offers benefits for the brain also benefits the body. Here's a quick list of healthy brain food that can help with weight management:

Oatmeal (absolutely one of the best selections!)
Bananas
Milk (try low fat varieties such as 2%)
Salmon
Tuna (mix with low fat mayonnaise)
Yogurt
Turkey
Oranges
Cantaloupe
Peas
Chicken (try grilled or baked)
Spinach

Other brain foods include: peanut butter, eggs, brown rice, lean beef, broccoli and eggs

Practice Portion Control – An overlooked step to a healthy mind and body is potion control. It's obvious what overeating can do to the body, but it also works adversely on the brain. Researchers (as reported in the journal Cell) have actually connected overeating to erratic brain functions. Although portion size is subjective, a good approach is to start by monitoring your family's eating habits (see next step).

Analyze the eating habits of your family – You may have overeaters and/or picky eaters which make meal planning difficult. Here are a few ideas:

Overeaters:


• Serve appropriate servings without second helpings

• Don't keep serving platters on the table – this may encourage more eating

• Have them drink a glass of water before the meal

• Pour snacks in a cereal bowl rather than eat directly from the bag

• Buy single serving snacks


Picky eaters:

• If you pack your child's lunch, ask them not to throw away anything. If they bring home their "garbage" in their lunchbox, you can get a clearer picture of what they are eating.

• Give them plenty of healthy snacks during the day and serve them smaller portions at dinner. Larger, formal meals may not be as appetizing to them.

• Try to give them more control over what they eat by letting them help plan their breakfast, lunch, snacks or dinner.

• Give them nutritional shakes (usually a big hit with kids of all ages)


Maintaining a good, healthy diet will get your kids off to a good start – but don't forget to exercise!

You Should Also Read:
Overweight Children


Related Articles
Editor's Picks Articles
Top Ten Articles
Previous Features
Site Map





Content copyright © 2022 by Nina Guilbeau. All rights reserved.
This content was written by Nina Guilbeau. If you wish to use this content in any manner, you need written permission. Contact Nina Guilbeau for details.