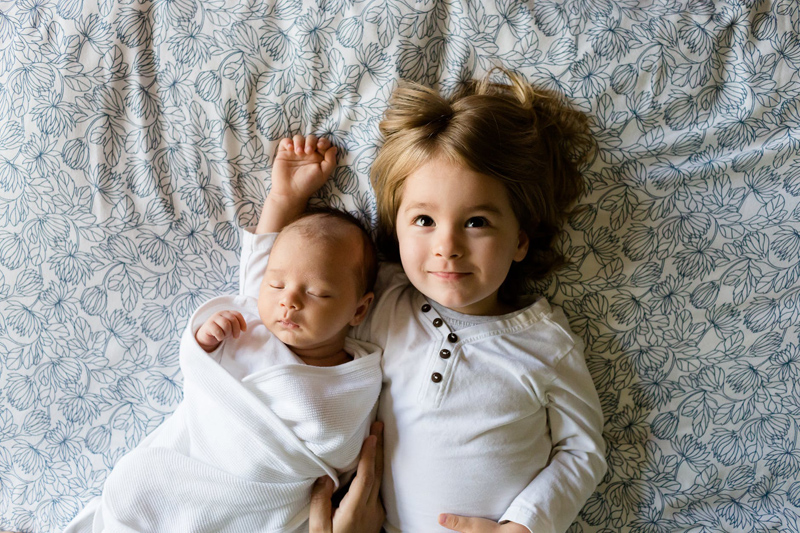 From their first treasured scribbles, kids produce vast amounts of art. Either from projects at home, or brought home from school (or preschool), before you know it you'll be drowning in paper and pipe cleaners. It just feels wrong to throw it out, but you can't keep it all forever. So what's a parent to do with kids' art?
•
Keep it
– Sure, you can't keep it all, but don't fight the instinct to hoard some of it. I like to keep everything for a couple of months and then look back at it and choose one or two pieces that represent their development or something they are really proud of during that period. Then put a date on it and put it all together in a portfolio (a posterboard folded in half and stapled down the sides makes a good one). In the end, you and your child will have a nice snapshot of their art over time.
•
Photograph it
– Since I can't keep everything, but my daughter works so hard on her art, I take digital photos before I let it go. It doesn't take up any real physical space, gets automatically time-stamped by the camera and allows them to keep the memory without actually keeping the art.
•
Frame it
– A friend of mine bought some cheap colored frames from Ikea and rotates her daughter's art into it for a cute wall of color. This allows you to showcase your child's art in a classier way than sticking it on the refrigerator. It will make them feel really special and proud. And when you have a new one you want to put up, let them choose which one will be replaced.
•
Laminate it
– Laminating their art and using it for placemats is a great way to show them you treasure their art and do something practical with it at the same time. They can hardly complain about eating their dinner on a placemat when it's their own art, and you save some money at the same time.
•
Send it
– When your saved art pile gets a little too high, pull out some envelopes and sit with your child and let them address some gifts to grandparents, aunts and uncles, and other distant family and friends. In addition to making the family really, really happy, you can give child can get a taste of the increasingly disappearing art of letter writing.
•
Toss it
– At some point, you do just have to reconcile yourself with opening up that circular file. The awful truth is that I have thrown out hundreds of papers, dried clay blobs, pipe cleaner bracelets and more, and in all honesty, she never noticed. Not once. Just make sure you bury it in the trash can or put it outside, because if they see it in the trash can, then you'll be in trouble for sure.
What have you done with your child's art? Post your thoughts and ideas on the Early Childhood Forum --
Saving Children's Art Forum Thread


Related Articles
Editor's Picks Articles
Top Ten Articles
Previous Features
Site Map



Follow @bellanicki
Tweet





Content copyright © 2022 by Nicki Heskin. All rights reserved.
This content was written by Nicki Heskin. If you wish to use this content in any manner, you need written permission. Contact Nicki Heskin for details.