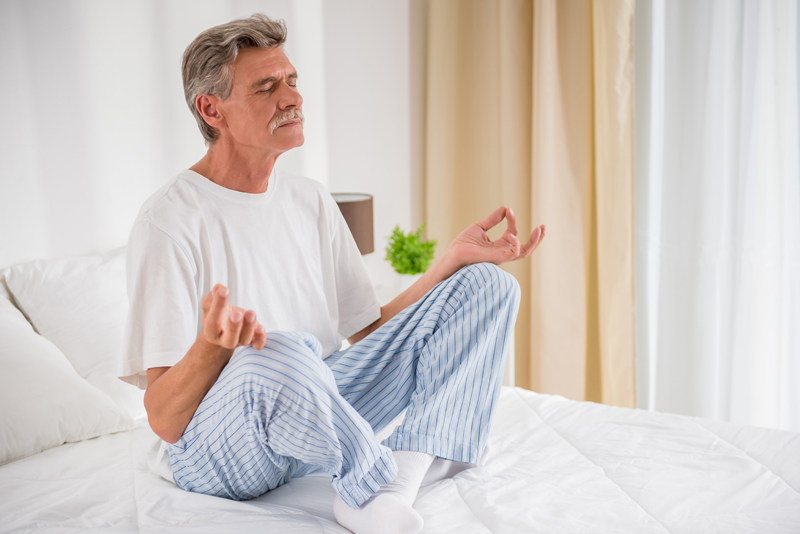 It's been documented: As people near their golden years their thoughts begin to turn to their mortality. Religious issues are less fought over and more reasoned. Battles are chosen carefully rather than everything being up for grabs. It isn't about which "religion" is right. It's about faith, at least to this Golden Ager. And if I think this way, there must be others also since no idea is a new one that hasn't been thought of in some form before.

I don't say, "I am religious." I say, "I am a woman of faith." I like to think I'm a woman of deep faith, but in my humanness I find my flaws. And I'm glad to know that God, my Father, loves me in spite of myself. And I like to think that I am more patient and compassionate with the younger among us who have not yet reached their midlife or senior years.

Some writer friends, both middle and Golden Agers, had been discussing their "muses." They even described them. When asked how they know their muses, they answered, "You just know." Where, then, is my muse? Why don't I recognize her or him? Theirs read like pieces of narrative fiction or creative non-fiction created to give them a mental image that helps them to discipline themselves, make them sit at their desks and write what they are intended to write. Hm. I don't have such a mental image. Does that mean, then, that I am my own muse?

Faith, for me, is similar in nature. Faith is confidence in Someone beyond myself. Yet, how was it that I thought (for a long while) that everyone's concept of faith was the same as mine? Was it my "age of maturity" that helped me to see that? I was taken by surprise the first time someone said her one true and living God is a "she."

My faith is in "Him," my heavenly Father, though there are people who ask me how I can believe what man has manipulated. Did we not begin with Mother Earth? My faith is in the Father-Daughter relationship, a personal relationship with God. This is the image that is planted deep in my mind and soul. This is the image that comforts me when I am surrounded by darkness and troubles that threaten to overpower me. And though I've always felt this way, it has been in my "age of maturity" that I could best define it.

A father loves his children unconditionally. That doesn't mean he doesn't hold expectations for his children. That doesn't mean the children won't or shouldn't be disciplined. That means that no matter what they do, he loves them. A good father provides for his children, his family. He works hard and sacrifices for them so they will have what they need…not always what they want, but what they need. In return, his children love him unconditionally, respecting him because he is their father; respecting him because he brought them into this world and does the best he can to take care of them.

It seems to me that a faith relationship with God is simple. I don't need or want to complicate it. Like King Solomon, I ask for wisdom and knowledge. Like King David, I am human and fall short. Like Queen Esther I want to protect my loved ones. But like Haggar I sometimes feel scorned, envied, hated and despised. Yet there is comfort in the gentle touch of my beloved brother, Jesus, who said the greatest command is to love your God with all of your heart, all of your soul and all of your mind. The second commandment is like it. Love your neighbor as you love yourself.

Self-love is not selfishness. Self-love is taking care of the self so you will be able to love and take care of others, in whatever stage of life you are. Why is it that so many of us don't understand this until we reach our "age of maturity," our "Golden Age"? Or perhaps miss it altogether? As Golden-Agers, our wisdom is needed by those who follow us. We have an important role to fill. Blessings to you in accomplishing your role in your little piece of the world.




Related Articles
Editor's Picks Articles
Top Ten Articles
Previous Features
Site Map





Content copyright © 2022 by Cathy Brownfield. All rights reserved.
This content was written by Cathy Brownfield. If you wish to use this content in any manner, you need written permission. Contact Debora Dyess for details.