Entertaining Your Kids in the Airport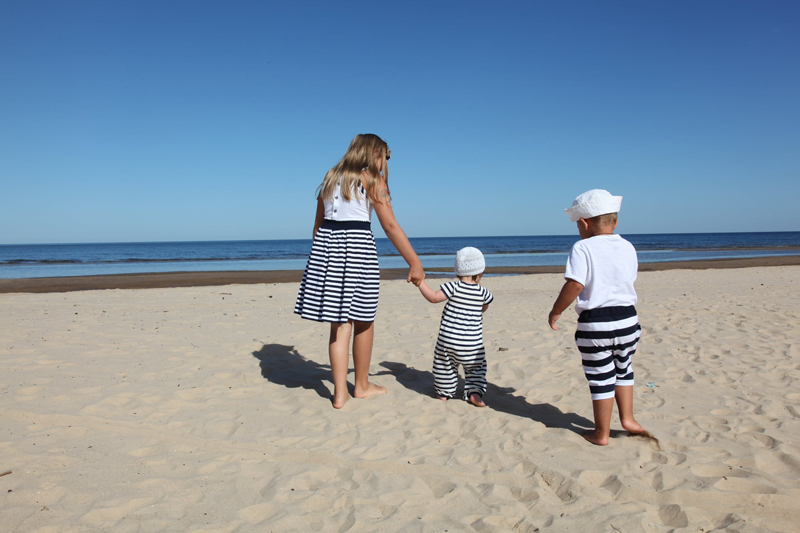 Being stuck waiting at an airport can happen for a variety of reasons. Your itinerary may include a long layover, your flight might get delayed or cancelled (especially if traveling during the winter months), or — as happened to us once — your plane might get diverted for an emergency landing. Each of these situations is highly annoying, but add kids into the mix, and it becomes almost unbearable.

To ease the pain of being stuck in the airport with kids, try some of these tips for ways to keep them entertained.

Most airports these days have designated play areas for children. Don't hesitate to venture to a different terminal or concourse to find the play area. Just the traveling through the large airport will eat up some of your layover time and keep the kids distracted from their boredom.

If there is no play area (or you've already exhausted that option), you can resort to the gift shop. I like to tell my daughter that she can choose just one thing for us to purchase. We make sure to kill time browsing all the shops first before making a decision.

Another way to use up a large chunk of time is to have a sit down meal as a family (with dessert for an extra treat). Airport restaurants usually provide some form of entertainment (such as coloring) for young kids.

Don't underestimate the power of free wifi. Make use of it to stream kid videos or download games on your device (smartphone, tablet, or laptop). If you're sharing the device, you can either set the timer and take turns, or find games that allow for multiple players (like checkers or monopoly).

If your family is getting tired of sitting in those uncomfortable waiting area chairs, go for a walk and look at the art. You can get creative and make it a scavenger hunt (suggest your kids look for all the horses or find the color that all the paintings have in common. etc…)

If you're desperate for your young ones to get the wiggles out, find an empty section of the airport, and let them run around to get a little worn out.

Don't forget how fun and simple it is to play "I Spy." You can play while looking out the window, while strolling through the terminal, or while sitting near a busy walkway. (People watching at the airport is great!)

Remember that children pick up on the mood of their parents. Any situation is really about your perspective. If you face your prolonged stay at the airport as a challenge, your kids will likely follow suit. With a positive attitude and a bit of imagination, your time in the terminal could easily turn into some quality family time.
You Should Also Read:
Keep Safe While Traveling
Before your Flight with Young Children


Related Articles
Editor's Picks Articles
Top Ten Articles
Previous Features
Site Map





Content copyright © 2023 by Tiffiny Spire. All rights reserved.
This content was written by Tiffiny Spire. If you wish to use this content in any manner, you need written permission. Contact Tiffiny Spire for details.