Cooking for One - Get Organized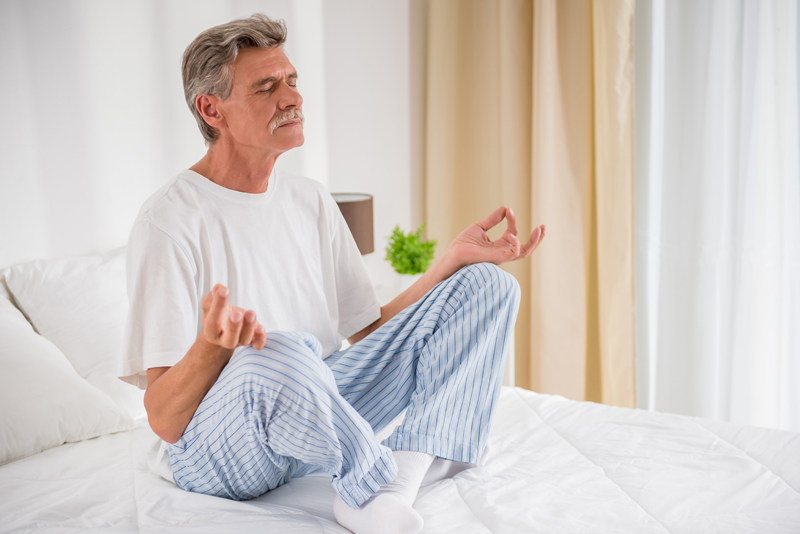 It's tempting for senior citizens living alone to pop ready-made meals in the oven or to eat cold cereal for dinner and skip the hassle of cooking. Sometimes that's not such a bad thing. If it becomes a habit, cooking a freshly prepared, nutritious meal seems more and more of a chore when it doesn't need to be. Using a bit of organization, ingenuity, and enthusiasm, cooking for one or two people can be rewarding to the senior who cooks. It provides a creative outlet, a money-saving exercise, and nutritious, great tasting meals worth bragging about.
Getting organized to cook starts in the work area. Keep a countertop near the stove clear of all non-essentials. A homey kitchen full of collectibles may be charming but keeping them clean and splatter free can be a chore. Cooking oil finds its way into all sorts of nooks and crannies. Big clean-ups can stifle the desire to cook and create in the kitchen. This applies to the seldom used canisters and appliances lining the counter as well as the kitchen kitsch. The reward of room to work and easy clean-up makes it worthwhile to clear the area.
Store daily supplies in the cabinets surrounding the work area for easy access. In cooking for one, the sauté pan should become a favorite tool. Check out ideas on how to sauté. It's an easy, flavorful method of cooking and is perfect for small households. Other recommendations to store in the area are a small grilling/roasting pan, a small vegetable steamer, and a package of aluminum foil. Cutting boards and a good quality knife should be close at hand. Keep a utensil caddy near the stove for tongs, spoons, scrapers, and other necessities.
A favorite fish, a fine steak, a quick hamburger or a nutritious piece of chicken can be easily sautéed or broiled adding a variety of seasonings. Steam fresh vegetables or toss them in the sauté pan. Use the same pan and make a simple sauce for variety or heat up a small bit of canned sauce and store the remainder in the fridge.
Cooking in foil makes for a delicious meal. Just wrap the fish or chicken in foil along with some fresh veggies and pop the package in the oven. Not only do you have an easy meal, but you have virtually no clean-up.
Keep plastic bags and storage containers near the work area. Slice up whole onions, carrots, or peppers and drop the extra into a plastic baggie or freezer bag for the next meal. Designate a spot in the refrigerator for pre-cut veggies and another spot for left-over foods. Sauté extra meat or steam extra vegetables and store for a quick microwave meal or a tortilla wrap the next day.
Seniors are easily affected by malnutrition which can lead to fatigue along with a host of other problems. By organizing the kitchen for easy preparation and clean up, even the die-hards who have seldom stepped in the kitchen can learn to make fast, nutrient packed meals for one or two. In no time, the senior will become a pro and can invite a friend or two over to share in a pleasant dinner date. For other tips on organizing the kitchen visit the BellaOnline Organization Site for some great articles.
You Should Also Read:
BellaOnline Organization


Related Articles
Editor's Picks Articles
Top Ten Articles
Previous Features
Site Map





Content copyright © 2022 by Alice Andersen. All rights reserved.
This content was written by Alice Andersen. If you wish to use this content in any manner, you need written permission. Contact Debora Dyess for details.