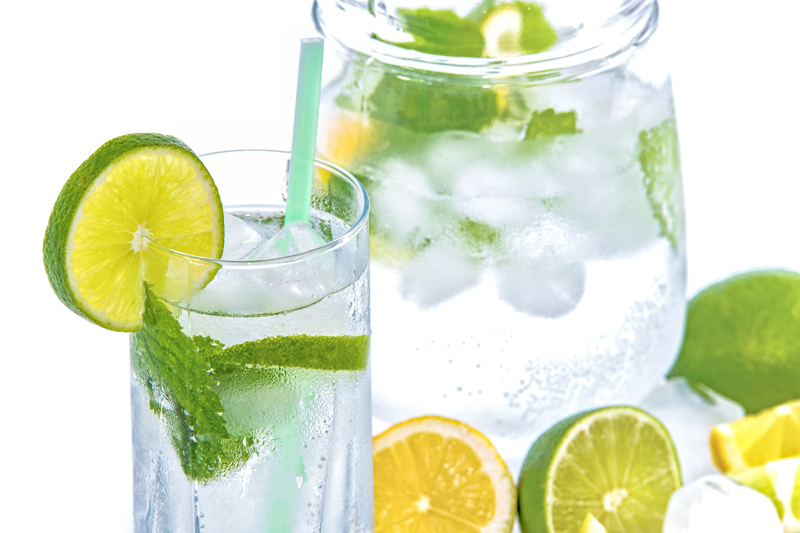 Just like in the recipe for
homemade sauerkraut,
mixed pickles require some canning jars and lids but no special equipment. This recipe is a mixture of green beans, corn, and peppers that are fermented in pickling brine for at least a few weeks.
This tasty pickled treat makes an excellent side dish to winter and summer meals alike. It is also a great way to preserve vegetables from your garden for winter. I do recommend using fresh vegetables for this recipe and not the canned variety available in stores. The taste is much better with fresh but you also avoid having soggy pickled vegetables that are not appealing to eat at all.
Mixed Pickles
Fresh green beans
Fresh corn
Mild banana peppers
1 gallon water
1 cup pickling salt
1 cup vinegar
1/2 cup sugar
Canning jars, cleaned thoroughly
Canning lids and rings, kept hot until ready to use
String green beans if needed and cut in half. Remove corn from cob either with a knife or a corn cutter. Cook corn and beans in a pot of boiling water with a pinch of salt until cooked through and hot. Drain and set aside. Cut banana peppers in half lengthwise and remove seeds and stem. Wear gloves while cutting peppers and wash your hands thoroughly before touching your skin or face.
Combine water, salt, vinegar, and sugar in a stock pot and bring to a boil. While waiting for the brine to boil mix your vegetables together in a large bowl. Put vegetables into clean jars; packing vegetables in snugly leaving at least 1" of headspace (the empty space at the top of the jar).
Pour boiling brine into jars. Run along the inside of the jar along the glass a thin knife or spatula to remove air bubbles. Add more liquid until there is 3/4" head space and no air bubbles trapped in the cabbage. Wipe off each jar rim and cover with a hot lid and ring.
Set in a cool, dark place for at least three weeks on top of newspaper or a towel before eating. Sometimes the brine will overflow during the fermentation process so that is why I recommend the placing your jars on paper. Any jars that are not sealed within a week eat as soon as possible.
Serving Mixed Pickles:
With all of my homemade pickled vegetables (except cucumbers) I like to dump the entire contents of the jar into a strainer and rinse with cold water. This helps cut back a bit on the acidity and rinse off any residual salt from the brine. Mixed pickles are good as a side dish, in a salad, or eaten alone.


Related Articles
Editor's Picks Articles
Top Ten Articles
Previous Features
Site Map





Content copyright © 2022 by Amy R. Kendall. All rights reserved.
This content was written by Amy R. Kendall. If you wish to use this content in any manner, you need written permission. Contact Cati Arcuri for details.