Ask the Beer Fox - Introducing Beer to Wine Lovers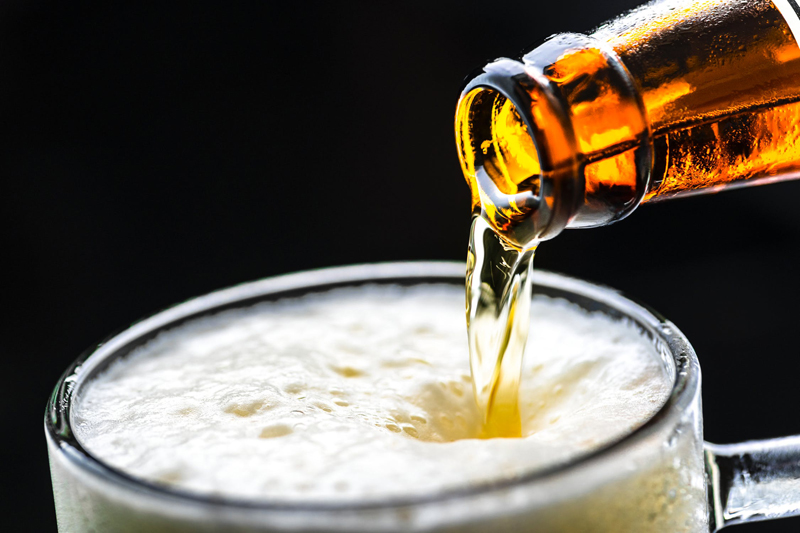 Question: "I love what is happening in the United States in the craft brewing industry. Every year I find a greater variety among beer styles than the previous year. On weekends, I set out on a quest to discover new beers and new tastes. A logbook serves me well, so I can track what I have had and compare my judgment of a year ago with my standards of today. I travel a lot with my job, and discover an infinite variety of delicious, local brews across the continent.

Trouble is, there are a lot of people who are hard-core wine drinkers who won't even consider an interesting craft beer. I also run into people who say, 'Oh, you're a beer lover? Me, too. I love Coors Light.'

What is the best way to introduce high quality craft beer to my wine-drinking and beer-deprived friends?"     R. B., Santa Rosa, California, USA

Beer Fox Answer: When people discover the joys of well-crafted, flavorful beer, they often become enthusiastic, as you have, and want to show the world what they have discovered. Fortunately, you have overcome many years of exposure to premium-priced marketing, blandness, and habit perpetuated by the makers of macro lagers and mass-produced, light beers. Slow down, my friend! You need to give your friends time to catch up.

Remember that most of us had our introduction to beer as teens or young adults when we were cash-poor but fun-hungry. Most knew it was an inexpensive substitute for better things to come. As we matured, we moved from derelict apartments to traditional homes, and wanted to drink more refined, traditional drinks. Wine, sangria, margaritas, and scotch found their way into our parties, and the "idea" of beer became reminiscent of those days of deprivation.

Gourmet magazines and food-sections in local newspapers often feature articles on viniculture, but seldom do they focus on the exquisite variety of beer available. State laws make it difficult to purchase just one 750 ml bottle of fine beer with cork and cage, a restriction that serves to baffle most women who may be quite open to the experience of a dinner beer that would highlight the palate and match the menu.

Many fine restaurants incorporate wine lists into their offerings, but lose their creativity in the craft beer segment of their compendium. Although restaurateurs are fully aware of the impact presentation has upon the food experience, they insist on serving beer to women in pint glasses or mugs, rather than a flute, chalice, thistle, or tulip.

When having a few friends over for a dinner party, you may excite enthusiasm in your friends by serving them a champagne glass of Girardin Gueuze, Lindemans Gueuze Cuvée René, or Mort Subite as soon as they walk in the door. With a cleansing sour profile, it merges well with hors d'oeuvres of crudités or water chestnuts seared in bacon. You may also opt to serve Deus Bières Brut, with its light effervescence and complex profile of apples, melon, mint, coriander, and thyme.

For the salad course, you may wish to introduce Anderson Valley High Rollers Wheat, Hoegaarden Original White, Ommegang Wit, Allagash White or Blanche de Chambly. These have light profiles that parallel flavors found in many white wines.

When serving a cream-based soup, bring out Chimay Cinq Cents, Victory Golden Monkey, or Westmalle Tripel. The rocky head will echo the visual soup base, while the crisp, citrus fruitiness will blend well on the tongue.

Saison Dupont, Saison de Silly, North Coast Silver Jubilee, or Saison de Pepaix bring out the rich flavors in light meaty dishes, mushrooms, quiches, and shellfish. At this point in your presentation, your friends will be marveling at the diversity of your beer choices and the level of enjoyment experienced with each different beer and food combination. Feel free to talk about your choices, where they were brewed, and any little tidbits of information you have gathered in your travels and tastings.

You may wish to serve a beer that has the complex character of a fino sherry or port wine to pair with a grilled steak or London broil. Trappistes Rochefort 10, Grotten Brown Grottenbier, Old Dominion Millennium, and Anchor Old Foghorn have rich, dark fruit flavors that rise to the nose in a rapture of alcohol.

End with a dessert of chocolate decadence – perhaps a double-fudge mousse or black forest cake – and an Oude Beersel Framboise. The raspberry flavors cut the sweetness of the chocolate, while enhancing the flavors of fruit and Bohemian pleasure.

The experience into beer Nirvana will give pause to those caught in the wine rut or gerbil wheel of macro reproduction. You can take a bow for orchestrating a fine demonstration of exquisite craft beer with character.

Cheers!
 
You Should Also Read:
The Grand Embellishment of Food with Beer
Champagne Beer for Champagne Girls
Beer for Women - Belgian Biere Babes


Related Articles
Editor's Picks Articles
Top Ten Articles
Previous Features
Site Map





Content copyright © 2022 by Carolyn Smagalski. All rights reserved.
This content was written by Carolyn Smagalski. If you wish to use this content in any manner, you need written permission. Contact Carolyn Smagalski for details.