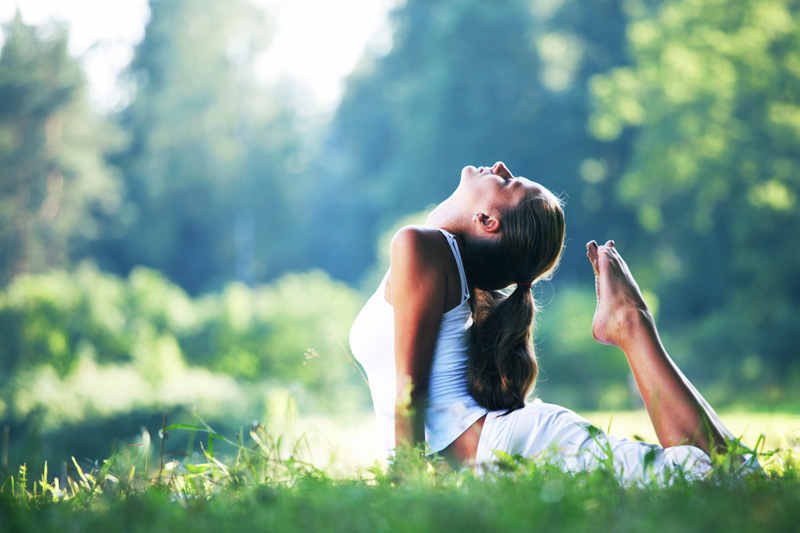 Disappointment. It's a distressing yet inevitable part of life. Even the word sounds heavy and undesirable. It's having things happen that we didn't plan for and feel like we don't necessarily need happening right now as well as having things not happen that we really wished would have. When we're faced with it, it often seems like all the chips are down and the proof that you have no control or say-so in your life is staring you in the face.

I wont disagree that disappointment is a part of life. So if this is the case then, what is it's true purpose? Can it really be just to drag you down, upset you, and prove to you that life really is a crapshoot? My answer is not even a chance! At every turn of life, I've learned that perspective creates the entire rest of the picture and even though it is really hard to force yourself to step back and take a different persepective, when you do, you see every time how that circumstance of disappointment is really your blessing, albeit in disguise.

I can give you a poignant example from my own life playing out right now, one of the actual events that prompted me to share this gem of inspiration with you. It has to do with my beloved Hyundai Tiburon:). My beautiful little car has been out of commission for 2 1/2 months now yet of course, life goes on and I've had to keep up my busy schedule of getting to and from despite. So that's left me with figuring out how to make my way around my city using public transportation. I come from a family that always drove – everywhere! So it's really not in my comfort zone to ride the train and bus. I've done it when I've had to but I've not every really liked it. It's always felt like a punishment or downgrade of some sort. But this situation with my car left me with absolutely no choice. I had to make the bus and train work, regardless if I liked it or not.

So for the first week or so, I grappled with being ok with it and hating it I had resigned myself to the reality of it but I spent most of my time focused on how loud the bus was, how unreliable the service times were, and how sad my situation was that I had to use public transport(pt) to get around.

I always had a book or magazine with me though and in the times I wasn't complaining to myself, I would read and I realized one day, wow, I doon't usually have time to read and I actually have gotten through this whole magazine in this week of riding pt. That was the first step in changing my perspective.

Another day, I decided to take my ipod with me and that opened up a whole other world. Music has always been an important part of my life, but in the past few months, I had been so busy that I rarely got a chance to listen to my favorite songs or much of anything to be truthful. All of a sudden, on pt, I had an instant music break automatically worked into my day. I never even realized how much I missed having music around me all the time.

And finally, I began to notice how much calmer I had become about everything. I'm usually the anxiety ridden girl running around frantically from thing to thing. Well when you're waiting on the bus, there's just a certain level of things that you can't touch. You just have to trust in the fact that you've done your part to get things done and the rest is really out of your hands. At first that's maddening – but then it becomes peacefully satisfying. I realize that I rarely have that harried feeling anymore. Before, much to my discontent, I couldn't imagine being without it and couldn't figure out how to get rid of it.

I could go on and on about how having to ride public transportation has been such a majorly positive blessing in my life. It seems like its never ending! That exercise I kept meaning to get to is happening every single day now. That bronzed summer look I wanted is effortlessly manifesting. The neighborhoods I've wanted to look through are all on my walks to the train and bus stops. Like I said, the good things just keep coming!

And this is just one example from my life. I've got a ton more. And I know I'm not any more blessed than any one of you! So I'm going to challenge, cajole, and encourage you to take a step back today from your disappointment and see what it's made room for.

It looks like I am going to be able to get my car fixed finally, but you know, now unlike before, I really am in no rush:). Me and pt are getting along just fine:).

You Should Also Read:
When you Don't Win
Dealing with Disappointment through Meditation
Explore Faith


Related Articles
Editor's Picks Articles
Top Ten Articles
Previous Features
Site Map



Follow @etniqminerals
Tweet



Content copyright © 2022 by Leah R. Patterson. All rights reserved.
This content was written by Leah R. Patterson. If you wish to use this content in any manner, you need written permission. Contact Leah R. Patterson for details.