Mississippi Mud Black & Tan - An American Phenomenon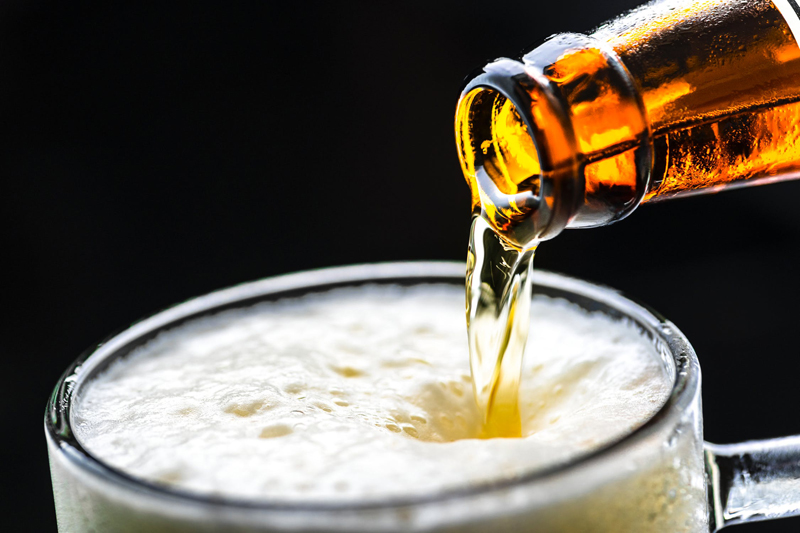 Ask the Beer Fox~


Question: "A few years ago while vacationing in Florida, I discovered Mississippi Mud beer, brewed in Utica, NY. Now it has disappeared from the market and I cannot find any information on the Internet either.

Mississippi Mud is, in my opinion…excellent with both lunch and dinner; complements all hearty foods. I would recommend it with anything except fish. Their charming bottles are in the shape of jugs and are great collectibles.

I wonder how they came to the name "Mississippi Mud" and whether there is any connection to the river? Also, there is an alligator depicted on the jug. I would love to know the significance, if any, or is it just a general reference to nature?

The back of the jug states, "Dating back to 18th century England, the custom of blending pale and dark beers has kept the 'Black and Tan' a favorite of experienced beer drinkers for centuries. Our famous recipe combines a robust English Porter with a fine Continental Pilsner, preserving the character of each, while creating the classic taste of the legendary 'Black & Tan'. In true American style, we bring you the best of both beers as they meet in Mississippi Mud."

Distributors in my area (New Jersey) say they no longer carry it and cannot get it. Does this brewery still exist? If so, how do I order it? Thank you in advance for your help."  G.S. Montville, New Jersey, USA

Beer Fox Answer: There is a bit of magic in elusiveness. Certainly, John Ferolito and Don Vultaggio are masters at creating an aura of magic surrounding a workhorse in the spotlight. Ferolito and Vultaggio believe the "delivery" needs to reflect the quality of the product it carries. The simplest concept, transformed into a bolt of lightning!

Mississippi Mud may be considered the end product of an American dream. Graphics of a swamp-river alligator surrounded by tall grass portray a subtle reference to back-woods roots in the Mississippi bayou. Is this an old-fashioned, illegal jug of moonshine? Just the thought of "white lightning" brings a glimmer of mischievous playfulness into the eyes of "those who are forever boys." It is beer, but the fantasy of duping the authorities still makes this fun – an inner connection to American Pie…The Dukes of Hazzard…a carefree life…Kickapoo Joy Juice. The wide mouth adds another dimension to a beer lover's satisfaction – the ability to inhale the malty aromas without losing the fantasy of the jug.

Mud's association with the Mississippi delta lives as part of its mental heritage, but other parts of the USA contribute to what makes this a unique find. Mississippi Mud Black & Tan is brewed in Utica, New York in the foothills of the Adirondack Mountains. Pristine lakes. Wild, yet civilized. Natural, scenic and cultural. F.X. Matt, brewers of the Saranac portfolio of beers, took on the challenge of creating Mississippi Mud under contract with its designers, Ferolito and Vultaggio. The idea was not about making "mud." It was about making good beer. Who would be better than a brewing company with a solid reputation and more than a century of experience in crafting specialty beers?

Since 1971 when Ferolito, Vultaggio & Sons pounded the sidewalks as distributors of beer in the Metro New York area, they have cultivated new products such as Midnight Dragon, Crazy Horse Malt Liquor, AriZona Iced Teas, Mississippi Mud Beers, Blue Luna Café and Rx Herbal Tonics. They showcased the melting pot of America with elaborate graphics and packaging, and used legendary American icons – artists like Peter Max, with his kaleidoscopic "Liberty Series" pizzazz, and Buckeye Blake, with his timeless down-home images of the Wild West – as a visual microphone, pulling attention to their products like bees to honey.

Mississippi Mud Lager dropped out of the pack, but Black and Tan remained, an American hybrid of the English traditions from which it was born. Whereas British style Black & Tan is a mix of British ale (Bass) and Irish stout (Guinness), Mississippi Mud is a blend of Continental Pilsner (light and crisp) and English Porter (sweet and malty).

If you can part with the fascination of guzzling from the jug, pour it into a clear glass. Your eyes are greeted with a glimmering body of amber that slides into copper-mahogany tones at the edges, topped with a solid, but small, head of creamy-white. Light aromas of rich sweetness pierce the air and remain clean. The palate is awash with sweet caramel, grain, earth and a pleasant nuttiness, while vague shavings of bittersweet chocolate awaken recent memory. The 5% ABV adds to its drinkability.

Mouthfeel is light for the traditional style, but this is a hybrid blend designed with pilsner crispness and carbonation. A sharp bite meets you at the finish - probably the bite of the bayou alligator!

Jugs come in two sizes – 16 and 32 ounce bottles – and double as collectors' pieces, flower vases (C'mon guys! She'd love some fresh daisies in a Mississippi Mud jug!) and conversation starters.

Shangy's – The Beer Authority – in Emmaus, PA expects to get a new batch in the near future. Also look for Mississippi Mud Black & Tan at A-1 Liquor in St. Paul, Minnesota; Safeways in Tempe, Arizona; Kroeger in Augusta, Georgia; Beverage Warehouse in Beverley Hills, Michigan; and in Terra Haute, Indiana. There have also been sightings in Texas, Utah, and California. With rising demand, "Mud" may appear to be scarce; however, such a phenomenon of appealing taste promises an enduring run of longevity.

Cheers!
 
You Should Also Read:
Politically Incorrect Beer Titles - Beer Fox Over Consumption & Consequences
Beer Fox Personality Profiles for Beer Enthusiasts
Guinness Stout Nitro Can - Camp Beer


Related Articles
Editor's Picks Articles
Top Ten Articles
Previous Features
Site Map





Content copyright © 2022 by Carolyn Smagalski. All rights reserved.
This content was written by Carolyn Smagalski. If you wish to use this content in any manner, you need written permission. Contact Carolyn Smagalski for details.