Choose Your Movies Carefully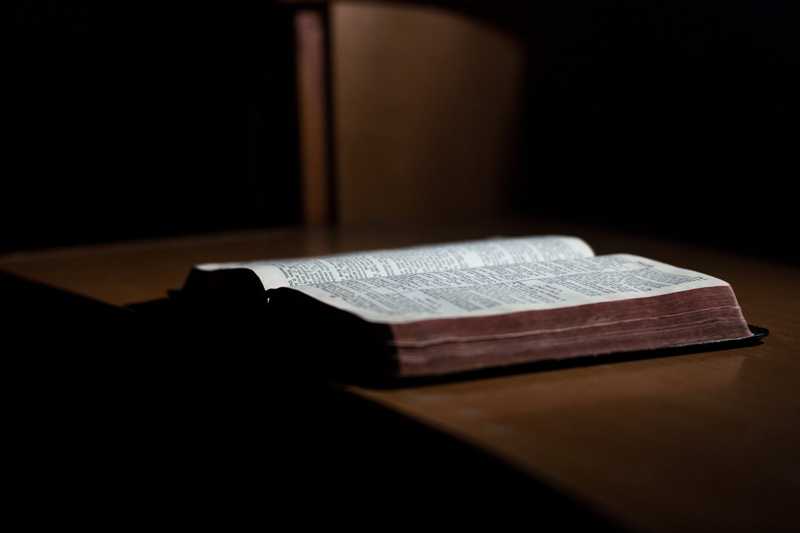 At what cost do we watch a movie, simply for entertainment? Get a load of the following study! Amazing.
"At first glance, it seems that the ratings system makes clearcut distinctions between PG, PG-13, and R-rated films with respect to violence... However these basic distributions mask the inconsistencies in the application of [the ratings system].

"For instance, although the average number of violent bodily actions in a PG-13 film was 20, 6 PG films (20% of all PG films) exceeded the PG-13 average.

"In addition, 3 (10%) of the PG films had more acts of violence than the average for R films (32 per film). Such an overlap in the number of violent acts per rating proves that the ratings system is not consistent in its segmentation of categories." ["An Evaluation of the Motion Picture Association of America's Treatment of Violence in PG, PG-13, and R-Rated Films." Lucille Jenkins, Theresa Webb, Nick Browne, A.A. Afifi and Jess Kraus. Pediatrics 2005;115;512-517. DOI: 10.1542/peds.2004-1977.]

And then this report by
NPR
(click on to read).
Long gone are the easy days of following President Kimball's statement (from years ago) to only avoid watching rated R movies. That edict was issued for the Saints who lived during the time he gave it. Back then, PG-13 ratings didn't even exist!
It goes without saying that standards have drifted since then (more likely, sunk)--which also points to the value of continuing revelation and a continuing line of modern prophets. What worked as a standard for the saints in the 70s would have appeared to have changed, given the slipping mores of today's society.
Even (non-member) experts are saying that PG movies and PG-13 movies now contain content of the rated R moves of years ago. Are you screening your movies to see if the content is similar to that which the prophet said to avoid over thirty years ago? If not, you might want to go to a few movie screening sites, like
ScreenIt.com
.
What you find may surprise you. For example, remember the movie "Titanic"? The movie that everyone raved about a few years back as such a terrific love story?
Removing the emotions it evoked, let's analyze the content. What about the extended scene of the topless female (according to ScreenIt.com--I never went to see it in theatres). Besides the nudity, what about the fact that the movie celebrates sex outside of marriage?
"Oh, but it was SUCH a wonderful love story," some say. And in saying that, what do they defend?
Are we so addicted to our entertainment that we are willing to turn a blind eye to the prophets' counsel through the years to avoid salacious material? It's fast becoming a problem. Look at the
articles
which are starting to appear in our own church magazines warning us not to succumb by watching immoral entertainment.
For those who say that entertainment does not influence us, talk to any researcher...and talk to any advertising executive. Media
does
influence, else why the millions of dollars spent for 15 or 30 seconds of an advertisement during a hotly watched TV program?
The choice is yours...mine...all of ours. Do we care more about sitting through 2 hours of entertainment than we do about the warnings given earnestly by the Lord's watchmen (His prophets)?
It really is something to think about--especially since our society's own movie rating system no longer provides a solid source to rely on (did it ever?).
Read this quote (and just think...this was given FIFTEEN years ago, which by then was nearly two decades AFTER President Kimball issued the now-famous "no rated-R movies" quote):
"...movie standards have changed....It seems more and more difficult to find a movie or a video that does not have elements contrary to Latter-day Saint standards. In our lives, we recognize that many of the Lord's laws, such as the prohibitions of the Word of Wisdom, are concrete, and it is easy to judge whether or not we are keeping them. It isn't quite so easy to make judgments about whether a motion picture is appropriate" (William A. Schaefermeyer, "Can I Watch a Movie?" Ensign, Dec. 1991, 29).
I've heard all the arguments leading to, "Oh, but it's a beautiful art film" or "But that topic needs to be addressed and film is the best way to do it"...all leading to: "So that's WHY we should watch rated-R movies..." or "...what do a few scenes hurt?" Or perhaps, "Well, those standards are just for the children."
Think on the following two points:
1. Did not Christ tell us to become as little children?
If a program is not appropriate for little children, do we REALLY want to watch it ourselves? If so, what does that say about where our hearts are?
2. Are we deceived?
Check out the John Bytheway DVD, "Standard Night", where he quotes a General Authority that we have been deceived by Satan himself if we think we can watch media that is inappropriate for children. Harsh words, or clear words, depending on our perspective.
In light of the new study listed at the beginning of this article, here are a variety of articles to read to determine where our standards lie and how much justifying we might be doing regarding what we choose to watch:
A husband and wife's story about pornography: "Breaking the Chains of Pornography," Ensign, Feb. 2001, 55
Joseph Walker, "I Have a Question," Ensign, Sept. 1990, 72
Defining pornography: Gary Shapiro, "Leave the Obscene Unseen," Ensign, Aug. 1989, 27
Dane R. Rowley, "Walking Out," New Era, Sept. 2002, 26
Robert L. Simpson, "Pollution of the Mind," Ensign, Jan. 1973, 112
Joe J. Christensen, "Rearing Children in a Polluted Environment," Ensign, Nov. 1993, 11
H. Burke Peterson, "Touch Not the Evil Gift, nor the Unclean Thing," Ensign, Nov. 1993, 42
Finding peace through Jesus Christ: Bruce C. Hafen, "Beauty for Ashes: The Atonement of Jesus Christ," Ensign, Apr. 1990, 7
The beauty of discipline: Bruce C. Hafen, "There Is a Tomorrow," New Era, Jan. 1992, 46
Avoiding deception: Dallin H. Oaks, "Be Not Deceived," Ensign, Nov. 2004, 43
H. Burke Peterson, "Leave It Alone," New Era, Jan. 1995, 44
SUMMARY:
Notice the church's current
stand
no longer even mentions ratings. Instead, we are to honestly analyze where our hearts are. When all is said and done, we vote for the Lord's camp (or the other) by where our feet take us.
The poet said it well:
Vice is a monster of so frightful mein
as to be hated needs but to be seen;
Yet seen too oft, familiar with her face,
We first endure, then pity, then embrace.
(Alexander Pope)

There is much to ponder on this subject. But then again, maybe not. Best wishes in choosing your entertainment for this week and going into the month of October!
****
Watch for C.S. Bezas' new book,
Powerful Tips for Powerful Teachers: Helping Youth Find Their Spiritual Wings
, due in LDS bookstores October 2006.
You Should Also Read:
Information on The Church of Jesus Christ of Latter-day Saints


Related Articles
Editor's Picks Articles
Top Ten Articles
Previous Features
Site Map





Content copyright © 2019 by C.S. Bezas. All rights reserved.
This content was written by C.S. Bezas. If you wish to use this content in any manner, you need written permission. Contact C.S. Bezas for details.