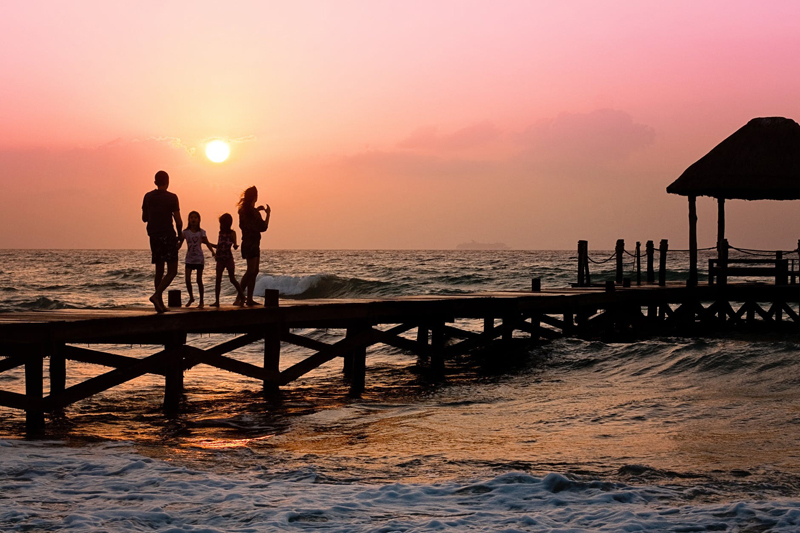 Growing up we always joked there was Mormon Standard Time and then there was Christensen Family Time! Though we always had valid reasons, we showed up late for everything. My sister was even late for her own temple marriage!

Knowing my track record my husband intentionally planned for us to be at the temple almost an hour early for our wedding…and we were. It started a definite change in my habits. From that day on I discovered I was eternally sealed to a man who insisted on being early or, at the very least, on time; so I learned to change.

Have you ever read the Parable of the Ten Virgins? Of course you have. What if that story isn't just about not being prepared but also about being late? That thought absolutely horrifies me now. I would hate to be kept out of Heaven because I showed up a few minutes late!

Be aware that the five foolish virgins were partially prepared. They were waiting for the bridegroom in the appointed place with their lamps and oil. When it took the wedding party longer to arrive than expected, the five 'foolish virgins' had to purchase more oil. Upon solving that problem they returned to find the party had moved on without them. No problem, right? They knew the route to the wedding dinner and followed it on their own, arriving at the door and asking for entrance.

Understand they had oil. They were in the right place--just not at the right time! Because they arrived late, without the group and the official spokesman, they were not allowed entrance. It was, in part, their late arrival that kept them out!

Tardiness can keep us out of many important and enjoyable moments in life. By being early I have been able to visit with friends and loved ones and share many memorable moments. I've heard words, stories and testimonies I would have missed had I been loitering behind. I don't feel frazzled or harried. Best of all, I've been in place to help out during those oh-so-many last minute needs. There is a special feeling that comes with being somewhere on time.

Sure, we've all heard the experts say that arriving tardy is disrespectful and disrupting. Habitual tardiness is even a sign pride and conceit. (Personally, I think it may just be poor planning for most people.) So how do you overcome tardiness? How do you plan to arrive on time?

Remember others. Many times I've seen people sit back and refuse to be on time simply because of who they are going to be with. They know certain people are always late. Why bother to be on time for a presidency meeting if you know the president is always late? Remember your tardiness affects the habits and lifestyle of others, and not in a good way!

Set you clocks ahead. Ours run 10 minutes fast. Everyone knows this fact but no one mentally readjusts either. We accept the jump in time and run 10 minutes early each day.

Get completely ready first, relax second.

Give warnings. On Sunday mornings I remind the children frequently. "We will be leaving in 40 minutes." "We will be leaving in half and hour." "We need to leave in 15 minutes," etc. This helps them better adjust their time to their needs.

Leave on time. One family I know sets a timer. When it goes off, they get in the car and leave. When they first started this definative deadline, they often climbed into the car with family members pulling on socks and shoes in the backseat. It only took a few weeks of training and soon everyone was ready before the timer went off. But, my friend cautioned, parents have to be willing to leave when the timer sounds too, ready or not.

Make tardiness miserable. The same family who set the timer also set firm rules and consequences for tardiness. Their teenagers lost internet privileges, suffered from drastic time reductions on their curfews, and even grounding if tardiness was severe. Because they established the consequences ahead of time, there were no arguments. Now their children are always on time and take pride in being so. Their parents lovingly taught them that that tardiness hurts more than being on time.

We can arrive at most engagements on time or even early!


You Should Also Read:
Most Popular--Getting to Church On Time


Related Articles
Editor's Picks Articles
Top Ten Articles
Previous Features
Site Map





Content copyright © 2022 by T. Lynn Adams. All rights reserved.
This content was written by T. Lynn Adams. If you wish to use this content in any manner, you need written permission. Contact Jamie Rose for details.