Most Popular--Getting to Church on Time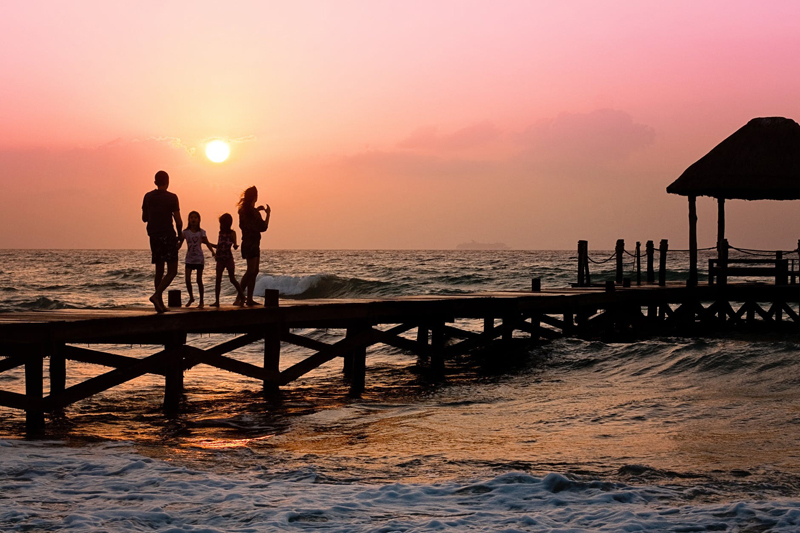 "I'd make it to church on time if it only started at ten instead of nine."
"If I had more help…"
"If the children weren't so small…"

Latter-day Saints are the experts on the subject of how to be late. Tardiness is so common that it even has an LDS name—Mormon standard time, which generally means being about fifteen minutes late. Leaders make plans for it by not starting the meeting until fifteen minutes after it's meant to start, and then the late-comers say cheerfully, "It won't start until a quarter after, so it will be okay" and then they come fifteen minutes later than that.

No one is likely to make it to every meeting on time. We all have days when the world falls apart. However, if we're consistently fifteen minutes late, there is an easy solution to the problem: start getting ready fifteen minutes earlier.

Following are several other tips for getting to church on time:

1. Do as much the night before as possible. Double-check everyone's wardrobe, including shoes, hair brushes, and other tiny details. Make sure everyone's scriptures and other take-alongs are packed.

2. Plan a simple, but filling breakfast. Seek out make-ahead recipes that take just a moment's preparation in the morning. If necessary, plan things each person can fix himself as he's ready.

3. Plan for a peaceful, spirit-filled morning. You're more likely to be late if everyone is frantically running around the house, finishing lessons, locating supplies, and fighting for the bathroom. Have a schedule for anything that requires sharing, and figure out ways to make everyone stay on schedule. A timer in the bathroom may be necessary to keep everyone moving through efficiently. Play spiritual music and insist that voices be soft and quiet.

4. Get up well before your children. If parents are dressed and ready before the children get up, they can help the children move through their schedule effectively. You'll feel more peaceful if you're not getting yourself ready while the children are getting ready.

5 Plan for the schedule to fall apart. If your schedule is to the minute, there is no way you will arrive at church on time. Someone's shoe will magically disappear over night. The baby will need a diaper change at the last second. Your preschooler will appear at the door in her princess costume. And, if you're late, every single light will turn red the moment you reach it, and everyone in front of you will go ten miles an hour.

6. Plan to be at church, in your seat and listening to the prelude music fifteen minutes before Sacrament Meeting starts. Allow time to take children to the restrooms and to get drinks first. If something falls apart, those extra fifteen minutes will give you a little extra time to get there.

7. If you do all these things and are still late, add on to your schedule the number of minutes you were late. If you arrive fifteen minutes late again, start fifteen minutes earlier. Continue until you're comfortably in your seat fifteen minutes early.

To learn why all this matters, read Vaughn J. Featherstone's talk, "Sacrament Meeting and the Sacrament," Ensign, Sept. 2001, 23.

You Should Also Read:
Reverence is Love
Reverence During the Sacrament
What is Sacrament Meeting?


Related Articles
Editor's Picks Articles
Top Ten Articles
Previous Features
Site Map





Content copyright © 2022 by Terrie Lynn Bittner. All rights reserved.
This content was written by Terrie Lynn Bittner. If you wish to use this content in any manner, you need written permission. Contact Jamie Rose for details.