Despisers of Those Who Are Good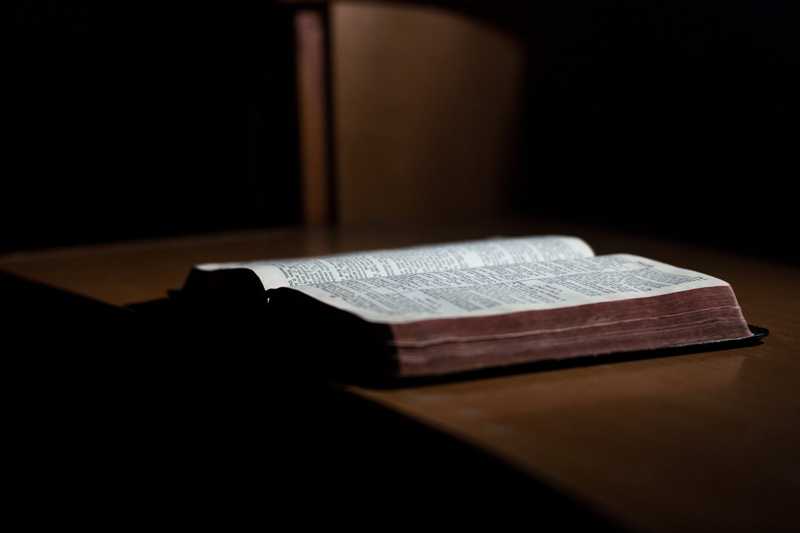 While praying this morning, I had a daydream. In it, I was flying through a tunnel full of stars headed for heaven. Suddenly, I felt a drag or intense resistance as I moved forward. Looking below, I noticed a fast-flowing stream of stars...heading pell-mell in the opposite direction. They moved so swiftly, they looked almost like water below me.
So that was where the resistence was coming from! As I was trying to move
forward
toward a light in the distance, the majority of stars below me were crazily hurtling in the opposite direction--with great force, I might add.
The meaning came immediately.
We are surrounded in today's world by virulent (and sometimes quite angry) voices. They insist the world is heading is the correct direction. Abortion is a trendy thing to do; alternative lifestyles and partners are fast becoming all the rage; anger is no longer seen as harmful, but funny, such as in pop-culture movies called "Anger Management."
And guess what? The flow in this opposite direction has picked up its pace in alarming ways. Almost exponentially, the world of just a few years ago has twittered away into an onslaught of crazy and hellbent voices. No wonder the apostle Paul spoke these following words of warning nearly 2000 years ago:
2 Timothy 3: 1-7
This know also, that in the last days perilous times shall come.

For men shall be lovers of their own selves, covetous, boasters, proud, blasphemers, disobedient to parents, unthankful, unholy,

Without natural affection, trucebreakers, false accusers, incontinent, fierce, despisers of those that are good,

Traitors, heady, highminded, lovers of pleasures more than lovers of God;

Having a form of godliness, but denying the power thereof: from such turn away.

For of this sort are they which creep into houses (almost sounds like television as a source, doesn't it?), and lead captive silly women laden with sins, led away with divers lusts,

Ever learning, and never able to come to the knowledge of truth.
Are we "Despisers of Those That Are Good"?
Even within our own church we find those who despise others for choosing desired good. This happened in my ward just this week. Several of the youth were planning on going to a particularly graphic Halloween activity. While talking about the upcoming "fun," one young man turned to a kid standing nearby and with a broad sneer on the first kid's face, he snarled to the other, "I'm sure you won't be going...too graphic for
you
."
Here is a youth taunting another kid simply because the second youth had decided to not attend something celebrating graphic horror.
Moving on, most of us as members of the church have had memorized since our youth the following portion of Article of Faith 13 as a guide for our activities:
"...If there is anything virtuous, lovely, or of good report or praiseworthy, we seek after these things."
This article is not the forum for me to argue whether or not we participate in Halloween type activities. That is not of my interest; that is for each person to decide where they spend their time and what they choose for recreation.
What IS of issue to me is that this youth in my ward would sneer at another for simply setting a
private
standard (incidentally, of which the second youth hadn't brought up nor even criticized the first!). That is what bothered me about this interchange. Taunting another individual is NOT praiseworthy nor is it virtuous. And this from an active Latter-day saint youth from an active Latter-day Saint home.
Despisers of Those That Are Good
As the apostle Paul stated, in the last days there are those who
are
"despisers of those that are good." Who would have thought some of these kinds of people are within the church itself!
Ah, but it will always be such. Each individual exists here on earth to bide their time and to make their decisions as to where their heart resides. And I'm not referring whether or not that place of "abode" is at a graphic Halloween activity. I'm simply speaking to the judgmental nature or lack of kindness manifested by church members towards other church members who actively try to make
private
decisions as to what they will go see or not.
If one person decides to opt out of an activity because
for them
it does not feel right, how do we treat that individual?
By respecting that they're working to understand and apply gospel applications, even if we don't agree with their perspective (or even think it's too careful a perspective)?
By ridiculing and making fun of them in front of a group?
It's obvious that something is terribly lacking when kids at church ridicule other kids, especially when the ones being ridiculed have not criticized the first group.
As Parents, Let's Set the Example
Thus, as parents, I think it is a perfect time to begin reading the pamphlet the church has put out for our youth. It is called "For the Strength of Youth: Fulfilling Our duty to God." If you do not have a copy, I'm sure your Bishop would be more than happy to get you one. For if we as parents are not familiar with these standards for youth, how can we expect to teach them to our youth?
For the next few months, we will be discussing each of the facets of what it means to "Fulfill Our Duty to God,"as taken from the For the Strength of Youth pamphlet and from the First Presidency's perspective.
Surely as Latter-day Saints and followers of Jesus Christ, we teach our children the Lord's standards of kindness. And surely, we live those standards ourselves. To do so is an exciting journey, although sometimes it might sting a little to see we can lift ourselves to a higher level. But when we do, the joy that awaits us is a beautiful thing.
Summary
Yes, indeed, the flow of the world is increasingly headed in the opposite direction of God and his standards. But as we heed our prophet's voice, especially by familiarizing and living the standards in "For the Strength of Youth", our standards will give us strength to choose the right and set the example for our kids, no matter the direction of others.
And if we find ourselves in the midst of people who have standards even tighter then ours, let's not ridicule them. As Christ said in Matt. 25: 40:
"And the King shall answer and say unto them, Verily I say unto you, Inasmuch as ye have done it unto one of the least of these my brethren, ye have done it unto me."
Until next week!
C.S. Bezas
~~~~~
Struggling with your teens? C.S. Bezas book has been called the perfect aid for parents and youth leaders.
Powerful Tips for Powerful Teachers: Helping Youth Find Their Spiritual Wings
is available in most LDS bookstores and online at
DeseretBook.com
. Order it today and watch changes begin.
You Should Also Read:
Link to the official site for The Church of Jesus Christ of Latter-day Saints


Related Articles
Editor's Picks Articles
Top Ten Articles
Previous Features
Site Map





Content copyright © 2021 by C.S. Bezas. All rights reserved.
This content was written by C.S. Bezas. If you wish to use this content in any manner, you need written permission. Contact C.S. Bezas for details.