Getting In Shape for Softball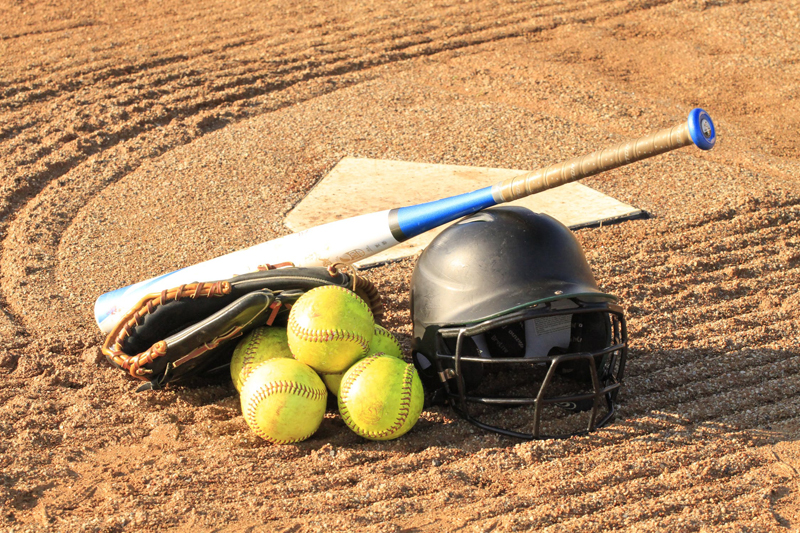 College softball is starting and soon high school ball will be too. Are you in shape to play? If you need some training to get ready, it is never too late to start but the sooner the better.

As with any exercise program, start out slow. Never do anything that hurts. You will probably be sore for the first two weeks if you have not exercised for a while. However, do not let that discourage you; you are going to feel great after a little conditioning. After your season starts, your coach will have you doing drills, running and exercising but here are a few tips to get in shape before then.

To get a complete workout that will strengthen you in the three major areas you need to play softball, your training should consist of cardiovascular, flexibility, and strength training. Cardiovascular training is aerobic exercise geared at improving heart and lung function. Flexibility training involves stretching muscles to avoid injury. Strength training is exercising certain body parts or using weights to build or strengthen muscles.

Cardiovascular or aerobic exercise is any exercise that gets your heart rate up to between 50% and 85% of your maximum heart rate. Heart rate monitors or sensors on the equipment at the gym can figure this for you but if you do not have access to them, here is the manual way to figure out what your heart rate should be. Women should subtract their age from 226 and men can subtract their age from 220. Take the remaining number and multiply it by .5 to get 50% of your heart rate or multiply the remaining number by .85 to get 85% of your target heart rate. The number of times your heart beats per minute should be between these two numbers during your workout. To check with your fingers, concentrate on your left hand. Place the first two fingers of your right hand on the outside of your left wrist, below your thumb. Move down just below the wrist until you feel your pulse and then count the number of times you feel it within one minute.

You should exercise at least three times a week for 30 minutes aerobically. Running is a good workout that will get your heart rate up. There are also a number of aerobic workouts on video or DVD. Remember to drink plenty of water during your workout and stop if anything hurts. It is possible to over exert yourself, especially if you are not in great shape. Remember figuring out your heart rate is a close estimate and not an exact science. Checking with a doctor before performing strenuous exercise is a good idea.

Flexibility training is stretching your muscles to not only improve flexibility but also help your body avoid injury. Yoga exercises fall into this category. Stretching before and after workouts greatly reduces strain on muscles and aids in warming up and cooling down. Players who can bend and twist flexibly have a greater chance of avoiding sprains and tears of their muscles. A good method to stretching is to use all major body parts and any used in your workout.

For strength training to prepare for softball, you can use a variety of equipment and weights. If you go to a gym, it is easy to utilize the different machines that work different parts of your body. There are also many exercises you can do if you are at home. There are many ways to strengthen muscles by combining these methods. For example, bench-press a weight that you are comfortable with and repeat maybe eight times. Then move on to do eight squats. After that, do eight push-ups. Find a series of workouts that incorporate different muscles and as you get used to the weight or number of repetitions, increase the weight or move to a different exercise. If you want to follow a specific workout, a gym or online workout source will have samples to follow. Always allow enough time to recuperate between workouts. Three days a week with a rest day in between is a good method.

Exercise or conditioning is just the beginning of getting in shape for a new season. A good diet and rest are also important. Workout partners also make exercising more fun and time will fly by. Getting in shape also means feeling better and improving your game. Not only will you feel and look better but you will be able to perform much better as well. Incorporating these three types of training into a workout will get you in the best possible shape for your upcoming season.

This site needs an editor - click to learn more!


Related Articles
Editor's Picks Articles
Top Ten Articles
Previous Features
Site Map





Content copyright © 2022 by Traci Falb. All rights reserved.
This content was written by Traci Falb. If you wish to use this content in any manner, you need written permission. Contact BellaOnline Administration for details.