Food Storage Basics and more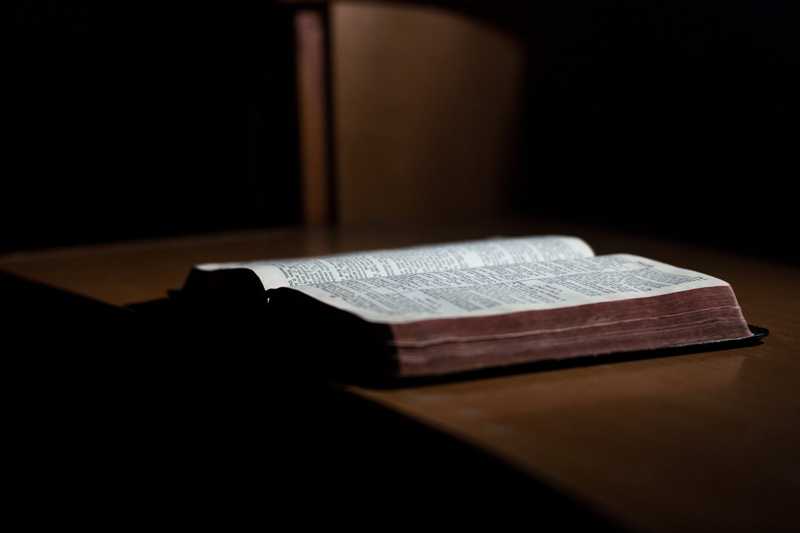 Why all the hub-bub for so many years about having a food supply and learning how to be self-sufficient?
Consider a few of these quotes that pertain to this subject (and for fun, see if you can place the year of the statement and author):
"For years we have been counseled to have on hand a year's supply of food. Yet there are some today who would not start storing until the Church comes out with a detailed monthly home storage program. Now suppose that never happens? We still cannot say we have not been told.

"Should the Lord decide at this time to cleanse the church...a famine in this land of one year's duration could wipe out a large percentage of slothful members, including some ward and stake officers. Yet we cannot say we have not been warned."


"What are some of the calamities for which we are to prepare? In section 29, the Lord warns us of 'a great hailstorm sent forth to destroy the crops of the earth.' (D&C 29:16.) In section 45 we read of 'an overflowing scourge; for a desolating sickness shall cover the land.' (D&C 45:31.) In section 63, the Lord declares he has 'decreed wars upon the face of the earth....' "(D&C 63:33.)


"I do not want to be a calamity howler. I don't know in detail what's going to happen in the future. I know that the prophets have predicted....we will see the day when we live on what we produce."


"We have had many calamities in this past period. It seems that every day or two there is an earthquake or a flood or a tornado or distress that brings trouble to many people....I think the time is coming when there will be more distresses, when there may be more tornadoes, and more floods,...more earthquakes....I think they will be increasing probably as we come nearer to the end, and so we must be prepared for this...."


The warnings have been given. (For example, that last quote was given 32 years ago and NOT by President Hinckley!) Tough times are ahead, if not already here. Yet the Lord prepares a way of escape for those who will listen. We are told in the scriptures, "if [we] are prepared [we] shall not fear." (D&C 38:30)

The Lord does not bring these calamities because He is an unkind God. No, we learn from the prophets all through the ages that the Lord is far more merciful than we deserve. But He does speak through many ways in an effort to wake up His children.

It is all too easy to become complacent. Right up until the moment of trial. Then suddenly those things which we paid little heed to become apparently valuable. Suddenly, we need the Lord to bail us out. We need assistance and we want it right away.

As I understand the Lord, He gives so much more than we can ever give back. And to my knowledge, He would prefer that we live the commandments so that we avoid unnecessary heartache. He places prophets on this earth to warn of that which is to come, most of which is coming because of the wicked and depraved acts of mankind against each other.

I think if we only knew the level of sin and silent suffering around us, we might stagger under the weight of it all. Truly, sometimes we do imagine "all is well in Zion." Well, according to the prophets, all is not well in Zion, nor in the world about us. We can read in the Pearl of Great Price as to the groanings of the earth, due to the filth mankind is participating in. At some point that filth must be cleansed from the earth.

What are we to think about this?

BE PURE IN HEART
First, we need to make sure we are working to become pure in heart. This of course implies sacrifice. Perhaps not even serious sacrifice, but small sacrifices every day. What programs did we watch last night on TV? Did they contribute to being pure in heart? What jokes were told yesterday in the office or at school? Did they contribute to being pure in heart? Did we spend time last Sunday watching sports on the Lord's day, instead of meeting Him in the quiet union of personal scripture study?

I heard it said today in Relief Society that all too many of us want to set up residence in "Zion," but keep our summer cottage in Babylon.

Well, the day is soon coming that Babylon will fall. It won't be pretty. It will imply chaos. It will also portend to the very real need to be prepared and self-sufficient, just as these prophets above has warned.

BE PREPARED
How is your family doing in preparation skills? In the last week, was there any time spent as a family discussing, preparing, planting, conserving, etc.? And lest you think I am doing well in this category, I am not (currently). But it has been greatly on my mind. I figured if I'm going to improve in this way, I'd love to bring my friends along. And I consider you my friend!

There are so many areas of self-sufficiency a family can work toward. Food storage is a very integral part of that. I'm not sure why this is on my mind so deeply these days, but I have decided that over the course of the next year to bring many ideas and resources to help your family and mine prepare themselves for that which is to come. These articles will cover both food storage helps and other ways to be prepared for that which is to come.

Of course, I may not be able to cover all topics extensively, as this forum is really for small articles, but if there is a topic you'd like discussed, please write me at LDS "at" BELLAONLINE "dot" COM and let me know what you'd like to see!

If you haven't yet subscribed to the LDS newsletter, make sure you do so today, so that you can be notified of each article that might help you prepare your family. We are told that the coming of the Lord will be both great and terrible. I assume that day will be "great" for those who are prepared and anxious to greet Him, and terrible to those who have avoided anything to do with Him during this life.

May you have a beautiful week. [Oh, and I've listed the authors and dates below in the same order as being quoted above. How close were you?]

Until next week, happy preparedness and gospel living. I'm excited to go on this journey with you! :0)

Warmly,

C.S. Bezas


****
I'm so excited! Terrie Lynn Bittner said this about my new book:

"POWERFUL TIPS FOR POWERFUL TEACHERS isn't a book to read once and put on your shelf. Teachers will want it at their desks, in their bags of teaching materials and at their sides as they fulfill their callings. This invaluable guide will take teachers who already magnify their callings to the next level: that of changing eternity for themselves and their students." Considering she is a nationally known author of "HOMESCHOOLING: Take a Deep Breath, You Can Do This! I consider her words quite the compliment! To learn more, click here or visit your local LDS bookstore.




(Answers in order of quotes)
Ezra Taft Benson, 1965 April Conference
Ezra Taft Benson, 1973 October Conference
Marion G. Romney, 1975 April Conference
Spencer W. Kimball, 1974 April


~~~~~
Struggling with your teens? C.S. Bezas book has been called the perfect aid for parents and youth leaders. Powerful Tips for Powerful Teachers: Helping Youth Find Their Spiritual Wings is available in most LDS bookstores and online at DeseretBook.com. Order it today and watch changes begin.
You Should Also Read:
Provident Living


Related Articles
Editor's Picks Articles
Top Ten Articles
Previous Features
Site Map





Content copyright © 2018 by C.S. Bezas. All rights reserved.
This content was written by C.S. Bezas. If you wish to use this content in any manner, you need written permission. Contact C.S. Bezas for details.