Testimony - What Is it & How Do I Get It?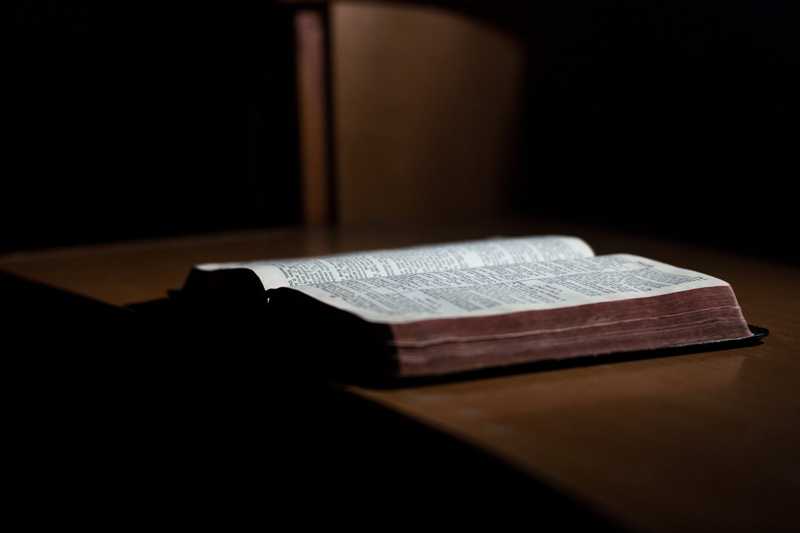 So often we smile at the little kids going to the front of the congregation at church on Sunday to "bear their testimony." But what is a testimony, really? Is it just spoken words, rattled off in memorized fashion? Phrases that become trite?
I would hope not. According to Dictionary.com, a testimony is a "declaration of a witness under oath or affirmation." Dictionary.com also defines a testimony as an "open declaration or profession, as of faith."
I would hope that testimonies shared at church have not devolved into trite, rattled-off phrases. Why? Because it is precisely when our faith is being most challenged by trial that our testimony of truth may be the only thing to see us through.
Today in Relief Society, our teacher painted a vivid picture of the height of the Red Sea that the Israelites fled through, escaping Pharoah and his army. According to the institute manual she quoted, that Red Sea was on average over
2000 feet deep
!
Thus, when we read that the water as it parted created walls--imagine those walls being at least 2000 feet high! What an immensity of "witness" to the Lord's power to redeem his people.
Yet, that is the ENDING of the story. Those 2 million plus Israelites trapped on the border of the Red Sea
prior
to the parting of that sea did not yet know the end of their story. They only saw the 20,000+ chariots galloping toward them, each holding on average 3 soldiers. A massive sight, I'm sure.
The power to part the Red Sea came from God himself. It is in Him that we trust. He it is that we must get to know if we are to bear "testimony" of him.
So is a testimony more than "rattled-off" words spoken from the pulpit (not to judge anyone, but just something to think about as a personal assessment). A testimony is an abiding faith that God is who He says He is and that He keeps His promises. A testimony is an abiding faith in the truths of the restored gospel of Jesus Christ and in the callings of the prophets brought forth in this dispensation.
If we don't have a testimony, what then? Well, that's an easy part. We begin by getting to know the Lord. How do we do this? In my mind, two ways.
Scripture Study
When we read the scriptures, we get to know the Lord and His thoughts/views on things. And once having read them, we get to try them out. Just as when shoe shopping, we try on the shoes, we also have the opportunity to "try on the gospel." It is in
doing
the Lord's will that we will discover for ourselves who He is and what He is about. And in that process, we gain a "testimony", a knowledge so sure that we truly could (as Dictionary.com stated) stand in court and bear our witness under oath as to what we know. A testimony for me is a living entity. And it is fed by reading from the scriptures daily and savoring the sweet spirit of peace that comes as we do.
Service
How can we expect to get to know the Lord if we refuse to do what Christ did while here on the earth. He was about His Father's business. We must follow in His footsteps if we hope to become like Him. I think you would agree -- true service brings a spirit of peace and insight and wisdom like unto nothing else on this earth. Yes, to gain a testimony of the Lord's goodness and His church and gospel, we need to serve. As we serve, we will learn. As we learn, our testimony of these truths will grow.
I'm sure there are many other important components to the makeup of testimony (i.e. prayer, missionary working, "witnessing"), but these two mentioned above--that of Scripture Study and Service -- will do much to get you on the road to a true testimony and knowledge of God's goodness, the gospel and the eternal saving principles contained in Christ's church.
Until next week,
Warmly,
C.S. BezasPurchase your copies today online at
DeseretBook.com
. For those who do, email me with your order number and I will send you a personally signed matching postcard and bookmark!
Warmly,
C.S. Bezas
~~~~~
Struggling with your teens? C.S. Bezas book has been called the perfect aid for parents and youth leaders.
Powerful Tips for Powerful Teachers: Helping Youth Find Their Spiritual Wings
is available in most LDS bookstores and online at
DeseretBook.com
. Order it today and watch changes begin.


Related Articles
Editor's Picks Articles
Top Ten Articles
Previous Features
Site Map





Content copyright © 2019 by C.S. Bezas. All rights reserved.
This content was written by C.S. Bezas. If you wish to use this content in any manner, you need written permission. Contact C.S. Bezas for details.