GABF ProAm Competition 2006 - Beer Nirvana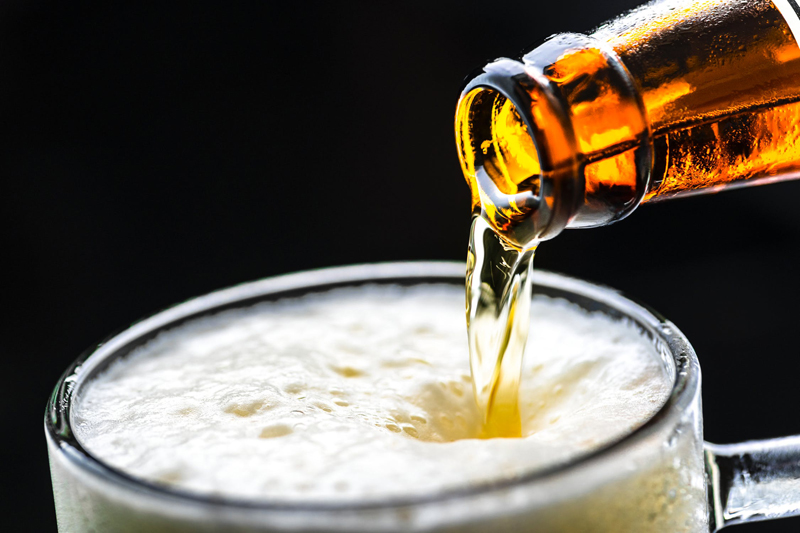 At times it seems that commercial brewers and homebrewers must live on opposite sides of the mountain. Commercial brewers endeavor to create beer in large quantities, appeal to a wide range of palates, use quality ingredients and commercially available equipment, and stay within a limited budget, usually under constraints established by the business team. Homebrewers endeavor to create beer in small quantities, appeal to a select range of palates, use quality ingredients and (often) home-made equipment, and stay within a limited budget, usually set by the constraints of their spouse or partner.

A commercial brewer might like to use fruit or heavy-handed hops, but may need to educate beer enthusiasts about the anticipated flavors associated with such additions. A homebrewer may experiment with wild fermentation, but a commercial brewery must be cautious with such yeast strains, because contamination of the equipment or surrounding air may make it difficult to brew pale ale without a sour edge in the future.

Both are reaching for the pinnacle of the mountain, that lofty place where this living, breathing thing called "beer" can wedge itself into the mind and palate of the beer connoisseur.

This year, at the 25th Great American Beer Festival 2006, a coupling of forces catapulted both sides to the heights of beer Nirvana. The 2006 GABF Pro-Am Competition became that harmonious marriage created between the Brewers Association and the American Homebrewers Association. This crowning glory highlighted the synergy between commercial brewer and homebrewer, a merging of methods, materials and minds.

To compete, commercial breweries - members of the Brewers Association (BA) - selected an award winning beer from a homebrew competition – one organized through their own resources, or in conjunction with a homebrew club or homebrew supply shop. Homebrewers were required to be American Homebrewers Association (AHA) members. All parties were required to use GABF Style Guidelines. Staff members of the commercial brewery were not permitted to become Pro Am competitors.

The commercial brewery then brewed the recipe for competition at the GABF 2006. Only one entry per brewery was allowed in the Pro Am Competition. Commercial availability of ProAm beers was a requirement. Another "must" was that the ProAm beers be available for pouring and sampling at the GABF, not merely as "judge only" entries. Using GABF Style Guidelines, the commercial brewer and AHA brewer agreed upon a style-category and number best suited to their entry, based on GABF guidelines, for submission into the "Best of Show Style" competition.

And what a face-off it was! Thirty-five beers competed for medals in this Festival First!

Hearts were pounding in their chests as Dogfish Head's Sam Calagione, Small Business Association's Man of the Year, announced the awards for both the commercial brewmaster & brewery and the AHA brewer.

Gold Medal Winner - Baltic Porter – Foothills Brewery, Winston-Salem, North Carolina – Jamie Bartholomaus, Brewmaster – Tom Nolan, AHA Brewer

A body of sparkling obsidian emits aromas of malt, caramel, dark chocolate, and wafts of smokiness through the tarnished tan head. Light leaves of lace dress the glass as the silky liquid spills over your lips. Hints of licorice merge with sweet malt, caramel, and subtle chocolate on the tongue. Feathered esters of dark figs, raisins, plums and prunes touch the palate. The full body pulls you toward the finish as dark fruits linger, but give way to toasty pine and earth in a long warming finish.

Silver Medal Winner – Hop Dog IPA - Papago Brewing Company, Scottsdale, Arizona – Scott Yarosh, Brewmaster – Barry Tingleff, AHA Brewer

Golden lights emerge from the glass, topped by a tight white head. An appetizing hoppy aroma of spice and grapefruit fill the nose, inviting you into its clutches. Lively hop flavors pop across the tongue, while apples, ginger and lemon create music with biscuity malts. Yummy and drinkable, with 7% ABV, with 70 IBU's!

Bronze Medal Winner – Whale's Tale Pale Ale – Odell Brewing Company, Fort Collins, Colorado – Doug Odell, Brewmaster – Ryan Thomas, AHA Brewer

Clear amber with slight orange edges is candy for the eyes as the white head props itself above in royal style. Aromas of malt, citrus and florals encircle your head. A pronounced bitterness nips at the tongue as malts fuse with citrus notes, slicking across the palate.

Stuff that dreams are made of!

Cheers!
 
You Should Also Read:
Poor Richard's Ale 'Saluts' Ben Franklin's 300th Birthday
Shangy's - The Beer Authority - A Utopia for Beer Lovers
CAMRA & The First International Gluten Free Beer Festival


Related Articles
Editor's Picks Articles
Top Ten Articles
Previous Features
Site Map





Content copyright © 2023 by Carolyn Smagalski. All rights reserved.
This content was written by Carolyn Smagalski. If you wish to use this content in any manner, you need written permission. Contact Carolyn Smagalski for details.