Who is the Angel Gabriel?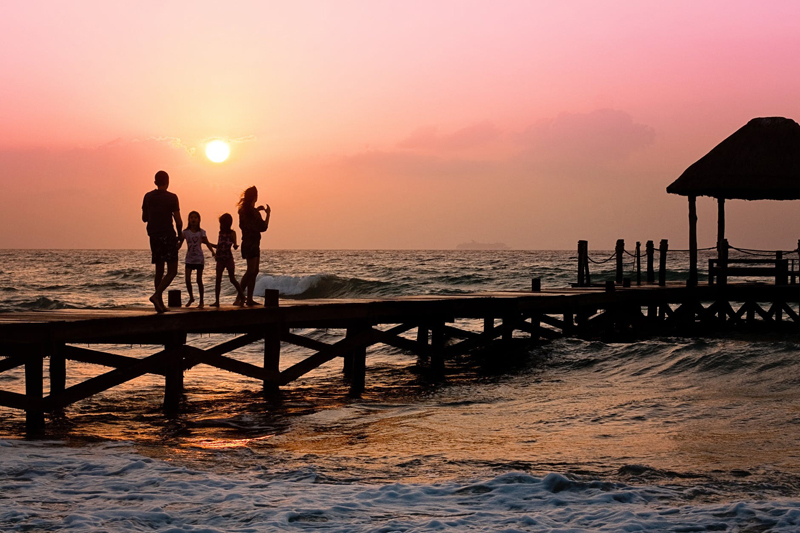 The angel Gabriel is an important witness to the birth of the Savior. He came as the messenger to announce both the Savior's birth, and that of John the Baptist. He made several other important earthly visits as well. How much do we know about him?

The name Gabriel means one who stands in the presence of God. In his life on earth, he was Noah, the man who built the ark and became, as prophesied by Enoch, the father of all living. He filled much the same role as Adam in this respect, having stewardship over the newly restarted world and training his family in the ways of the gospel. It's important to understand Noah's life in order to comprehend why he was chosen to announce to the world the birth of the Savior.

He was chosen before the world began to be one of God's leaders, which tells us he lived a life of powerful goodness and leadership even then. Joseph Smith taught that he stands next to Adam in the line of priesthood authority, which further emphasizes the similarities in their earthly roles as the father of all living in their own times. "And thus Noah found grace in the eyes of the Lord; for Noah was a just man, and perfect in his generation; and he walked with God, as did also his three sons, Shem, Ham, and Japheth." (Moses 8:27) His ministry and his role as father of all living were prophesied by Enoch.

It was Noah's duty to preach the gospel of repentance to the people, in hopes they would listen and be saved before the flood. Some did listen, but most didn't. However, those he did save were important, including members of his own family who would send the gospel forward through the coming generations. Noah was Jesus' ancestor, so certainly the missionary work he did in his own home was as critical as any he might have done elsewhere.

In some ways, Noah continued in the same efforts after his death. His duties were to serve as a messenger from God, as he had in his days as an earthly prophet. His first recorded appearance as Gabriel is found in Daniel, chapter 8. Daniel saw him first in a vision, and then met with Gabriel, who taught him about the future birth of Jesus Christ.

Gabriel returned again as that birth neared. First, he appeared to Zacharias to tell him of the birth of John the Baptist. Continuing in his role as a messenger of Christ, he came to Mary to tell her about Jesus and to help her understand the great calling she had been given as the mother of the Savior. The extraordinary importance of these two very difficult tasks show us how much trust God has in Him, and also suggests he was a man who could appropriately broach such unexpected announcements.

Finally, we also know he visited with and counseled Joseph Smith in the last days. (See Doctrine and Covenants 128:21. His life since his death appears to have continued along the same lines as his life on earth, one of bringing word from our Father in Heaven, and teaching of the Savior.

To learn more, read these articles:

Joseph B. Romney, "Noah, The Great Preacher of Righteousness," Ensign, Feb. 1998, 22




You Should Also Read:
Christmas Ornaments Tell Our Family's Story


Related Articles
Editor's Picks Articles
Top Ten Articles
Previous Features
Site Map





Content copyright © 2022 by Terrie Lynn Bittner. All rights reserved.
This content was written by Terrie Lynn Bittner. If you wish to use this content in any manner, you need written permission. Contact Jamie Rose for details.