Powerful Tips for Powerful Teachers - Part Two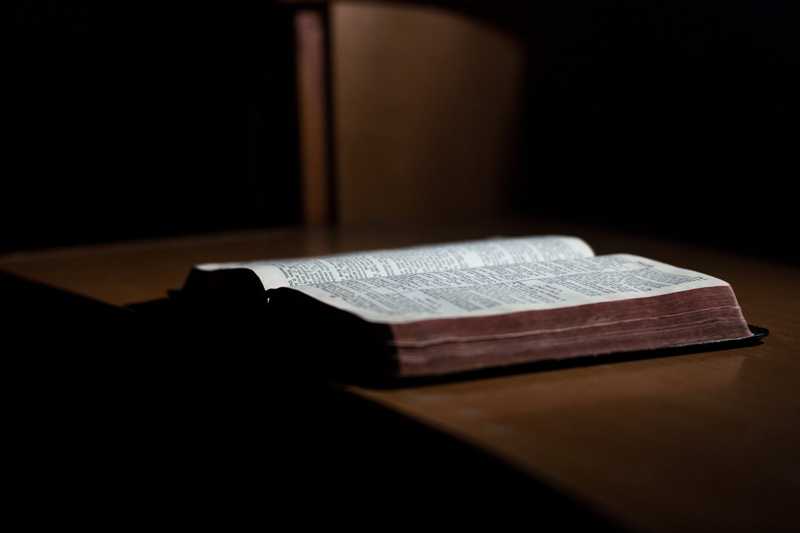 For those who missed the first part of this article, we at BellaOnline.com have an exciting announcement to make. C.S. Bezas' new book is out just in time for Christmas! It is called: POWERFUL TIPS FOR POWERFUL TEACHERS: Helping Youth Find Their Spiritual Wings.

The book is written for parents, leaders of youth, and seminary teachers; it contains many suggestions of how to teach and reach teens. Here is Part Two of a sample excerpt [to read first portion, click here].
****
...Just what does it mean to see with an eye of faith? A youth during Biblical times learned this lesson. The king of Syria had sent him to the Lord's prophet. The young man soon feared as he saw a host of "horses and chariots" surrounding the city. In panic he cried out to the prophet, "Alas, my master! How shall we do?" The response came, "Fear not: for they that be with us are more than they that be with them." The prophet prayed for the young man, that his eyes might be opened.
A miracle occurred because of that prayer. We read,
"And the Lord opened the eyes of the young man; and he saw: and behold, the mountain was full of horses and chariots of fire round about Elisha"
(2 Kings 6:8-17).
We, too, can pray that our youths' eyes will be opened to the possibilities and beauties of the gospel and those who stand ready to help them. The fact that they are sitting in our class is a marvelous thing. We know not who they were before they came to this earth. Do we really dare prejudge them now?Perhaps they are still baby bumblebees, unsure of (or perhaps unwilling to admit they have) spiritual wings, but that does not mean they cannot achieve future flight.
Moroni mentioned our faith would be "on trial." And during the trial, we must not place ourselves in the seat of "judge," for only one true Judge exists. Instead, let us remain in our own defendant's chair, continually putting forth true faith as proof of our love for Him and for his "bumblebee" students.
How else will our young men and women learn the lessons of faith if they do not see it manifested in our eyes and in our actions toward them? True, they have other leaders who love them. But we who serve them in a gospel capacity, whether as parents or as teachers, must consistently model faith in them and their abilities, even when the students themselves appear beyond help.
The Lord promises assistance. We read in Ephesians 1:17-18 that with prayer, the Lord will give us:
"the spirit of wisdom and revelation in the knowledge of him: the eyes of [our] understanding being enlightened; that [we] may know what is the hope of his calling, and what the riches of the glory of his inheritance in the saints, and what is the exceeding greatness of his power to us-ward who believe."
It goes without saying the great gift of wisdom and enlightenment does not come without effort on our part. But we can do it! In Ether 12:19 we read of the many "whose faith was so exceedingly strong, even before Christ came, who could not be kept from within the veil, but truly saw with their eyes the things which they had beheld with an eye of faith, and they were glad."
Could this not also apply to us as seminary teachers, parents, and/or youth leaders? To see with an eye of faith what lies deep within the youth of today? Are they not the noble and great ones spoken of by so many General Authorities? Regarding those who sit in our classes and create trouble, are we so sure they cannot spiritually fly (as so many scientists remark about the bumblebee)?
Let us have hope and faith that there is spiritual strength and power to fly in all of our students, even the tough-to-handle ones. And in so doing, one day we will be able to see that which others saw in Ether's time:
"And there were many whose faith was so exceedingly strong, even before Christ came, who could not be kept from within the veil, but truly saw with their eyes the things which they had beheld with an eye of faith, and they were glad" (Ether 12:19).
When we live full-of-faith lives, we too will be glad. Our faith will have been proven. Our students were able to "fly" after all.
****
WHAT OTHERS ARE SAYING...
The youth of the church are engaged in a daily battle for their spiritual freedom. We stand beside them with the ammunition they need to fight the adversary: the gospel of Jesus Christ. Throughout this book [Sis. Bezas] gives us gentle reminders of the Lord's promise to teachers as we accept the responsibilities —and blessings—of teaching the youth.
—Patricia Wiles, author of the Kevin Kirk Chronicles

More than a guide for teaching youth. These gospel-centered thoughts are a treasure trove for adults hoping to build faith in teens.
—David G. Woolley, author of the Promised Land series

As an early morning seminary teacher and a mother, I am so grateful for the principles taught in Powerful Tips For Powerful Teachers. I love plain speaking and plans of action. This book contains both, along with encouragement and hope. ... What a valuable tool!
—Barbara Packard, New Port Richey, FL

Your creativity is such a blessing to all us teachers who wrack our brains every day to keep our kids awake, interested, and inspired to study the scriptures on their own. Thank you!
—Trina Boice, author of Sabbath Solutions, Easy Enrichment Ideas, and Climbing Family Trees
***
Purchase your copies today online at
DeseretBook.com
. For those who do, email me with your order number and I will send you a personally signed matching postcard and bookmark!
Warmly,
C.S. Bezas
~~~~~
Struggling with your teens? C.S. Bezas book has been called the perfect aid for parents and youth leaders.
Powerful Tips for Powerful Teachers: Helping Youth Find Their Spiritual Wings
is available in most LDS bookstores and online at
DeseretBook.com
. Order it today and watch changes begin.
You Should Also Read:
To learn more about The Church of Jesus Christ of Latter-day Saints
To purchase Powerful Tips for Powerful Teachers


Related Articles
Editor's Picks Articles
Top Ten Articles
Previous Features
Site Map





Content copyright © 2018 by C.S. Bezas. All rights reserved.
This content was written by C.S. Bezas. If you wish to use this content in any manner, you need written permission. Contact C.S. Bezas for details.