Powerful Tips for Powerful Teachers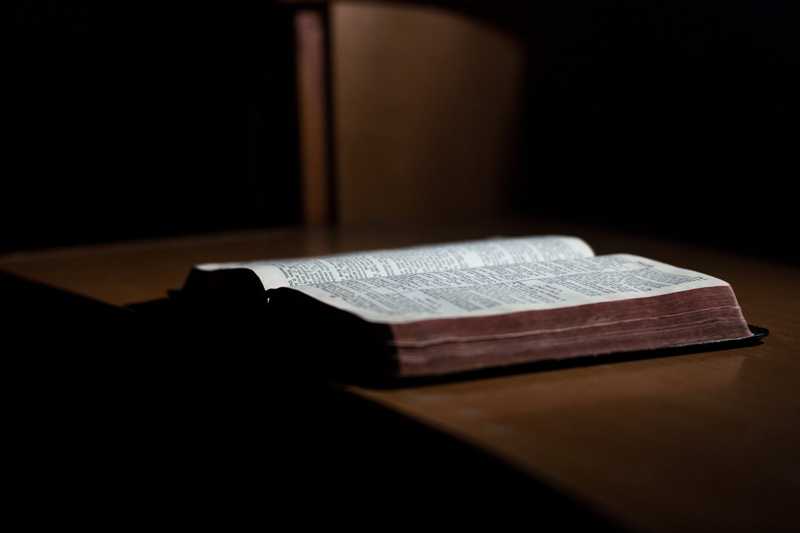 Below is an excerpt from C.S. Bezas' new book: POWERFUL TIPS FOR POWERFUL TEACHERS: Helping Youth Find Their Spiritual Wings
****
(From the SPIRITUAL BUMBLEBEES chapter)
...According to aerodynamic studies, a bumblebee's weight is too heavy for its tiny wings. Great effort has been made by many a scientist to prove the impossibility of flight for a bumblebee. What a miracle it is then to see it in actual flight!
The Lord does not give up on his bumblebees here on this earth; regardless of their anatomical structure, he gives them time and the ability to fly. In many ways these earthly bumblebees remind me of certain kinds of spiritual bumblebees in my seminary classroom.
You know the kind — those kids who refuse to acknowledge their spiritual "wings," those youth whose lives currently are too attitudinal, heavy or "wrong" for their potential spiritual flight as sons or daughters of God. Or maybe you have spiritual bumblebee who reject nearly everything you teach and you worry how to get them to enjoy the potential of celestial flight.
At times, our faith can be tried by the actions or words of the youth in our lives. Will we ever get through to them, we wonder? We sometimes do have kids who appear not to listen. We might even have an entire class that is particularly hard to deal with. What if all we try would seem not to work?
It is at this point our faith perhaps is most tried. How hard it can be to continue on, still trying to believe in the power of the gospel to change souls. During these times I am particularly taken with the following scripture, where Moroni talks about faith being "on trial:"
"And now, I, Moroni, would speak somewhat concerning these things; I would show unto the world that faith is things which are hoped for and not seen; wherefore, dispute not because ye see not, for ye receive no witness until after the trial of your faith (Ether 12:6)."
A Trial of Faith.
Have you ever sat in on a court case? Probably most of us have not done so physically, but perhaps have virtually, through a TV program. The dialogue from the TV show probably was more spectacular than that of an actual court case at trial. But there are commonalities.
We do know in real court cases there is a judge, there is a defendant, oftentimes there is evidence, and sometimes there is a jury. The defendant has been placed on trial to assess his activities on some level, in some arena. Once the trial is finished, the judge and/or jury make a decision as to whether the defendant is innocent or guilty.
Have you thought of your faith being on trial in this manner, as Moroni mentions it is? If there were a trial tomorrow and your life's manifestation of faith — for the youth in your life — were in the defendant's chair, what kind of evidence would there be to protect and to support faith's claim that it exists on behalf of these kids?
"Faith is things which are hoped for and not seen…." (Ether 12:6) Those squirrelly boys who sit in the back of a church classroom and make your life miserable — can you see them with an eye of faith? Can you imagine that one day they will be respectful and actually contribute to life, and that this can come sooner, rather than later? Can you spiritually envision it? Unfortunately, we are so often blinded by what our physical eyes see...
[Read
part two
]
****
WHAT OTHERS ARE SAYING...
The youth of the church are engaged in a daily battle for their spiritual freedom. We stand beside them with the ammunition they need to fight the adversary: the gospel of Jesus Christ. Throughout this book [Sis. Bezas] gives us gentle reminders of the Lord's promise to teachers as we accept the responsibilities—and blessings—of teaching the youth.
—Patricia Wiles, author of the Kevin Kirk Chronicles

More than a guide for teaching youth. These gospel-centered thoughts are a treasure trove for adults hoping to build faith in teens.
—David G. Woolley, author of the Promised Land series

As an early morning seminary teacher and a mother, I am so grateful for the principles taught in Powerful Tips For Powerful Teachers. I love plain speaking and plans of action. This book contains both, along with encouragement and hope. ... What a valuable tool!
—Barbara Packard, New Port Richey, FL

Your creativity is such a blessing to all us teachers who wrack our brains every day to keep our kids awake, interested, and inspired to study the scriptures on their own. Thank you!
—Trina Boice, author of Sabbath Solutions, Easy Enrichment Ideas, and Climbing Family Trees
***
Purchase your copies today online at
DeseretBook.com
. For those who do, email me with your order number and I will send you a personally signed matching postcard and bookmark!
Warmly,
C.S. Bezas
~~~~~
Struggling with your teens? C.S. Bezas book has been called the perfect aid for parents and youth leaders.
Powerful Tips for Powerful Teachers: Helping Youth Find Their Spiritual Wings
is available in most LDS bookstores and online at
DeseretBook.com
. Order it today and watch changes begin.
You Should Also Read:
For more information about The Church of Jesus Christ of Latter-day Authors
To purchase Powerful Tips for Powerful Teachers


Related Articles
Editor's Picks Articles
Top Ten Articles
Previous Features
Site Map





Content copyright © 2018 by C.S. Bezas. All rights reserved.
This content was written by C.S. Bezas. If you wish to use this content in any manner, you need written permission. Contact C.S. Bezas for details.