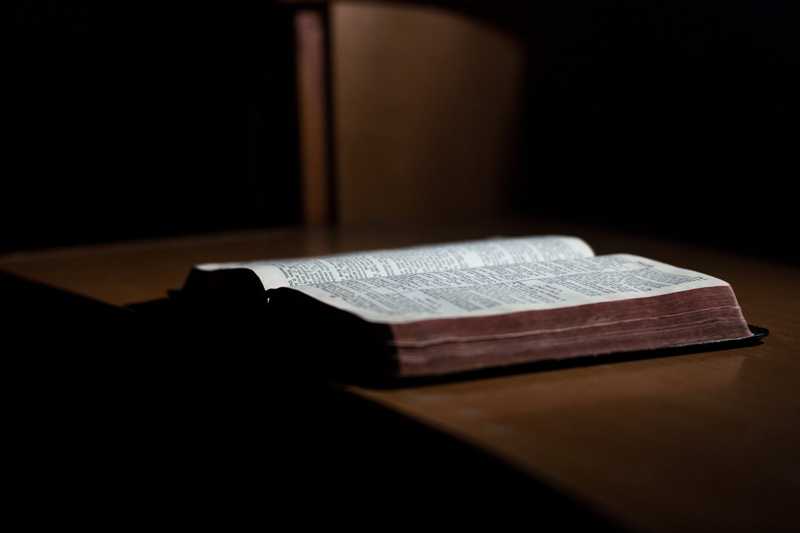 James E. Faust stated:
"Patriarchal blessings should be read humbly, prayerfully, and frequently. A patriarchal blessing is very sacred and personal but may be shared with close family members. It is a sacred guideline of counsel, promises, and information from the Lord; however, a person should not expect the blessing to detail all that will happen to him or her or to answer all questions.
"The fact that one's patriarchal blessing may not mention important events in life, such as a mission or marriage, does not mean that they will not happen. In order to receive the fulfillment of our patriarchal blessings we should treasure in our hearts the precious worlds they contain, ponder them, and so live that we will obtain blessings in mortality and a crown of righteousness in the hereafter." (In the Strength of the Lord: The Life and Teachings of James E. Faust,
382-383.)
I remember when I received my patriarchal blessing. My best friend, Kimberly, had received hers from a dear relative who was quite aged and happened to also be the stake patriarch. The experience had been such a meaningful one to her as a new teenager that of course it piqued my curiosity.
After counseling and being interviewed by my Bishop, I soon was on my way to meet with my stake's patriarch. I remember the long drive to his home and spending time conversing with him a bit about my life and activities. Before I knew it, I was ushered into his office and he laid his hands upon my head to pronounce this inspired blessing.
Although that moment in time has blurred through the decades, I do remember the somber nature of the occasion. I now tell my children, as they ask about the benefit of these, that a patriarchal blessing is very similar to a letter from our Heavenly Father.
Who knows us better than our God? Who could counsel us better regarding our weaknesses, our strengths, and give counsel that will bring great dividends...if followed.
I heard Truman Madsen speak once, wherein he said that more patriarchal blessings are left unfulfilled than filled, simply because the individuals refuse to hearken to the counsel therein.
Here are a few tips to treasure, ponder, and live according to the counsel in your patriarchal blessing (once you receive it):
1. Pray before obtaining it.
Seek to understand the purpose for which patriarchal blessings are given. Study your scriptures, visit
LDS.org
to search amongst the conference talks and other resources there regarding patriarchal blessings. The more you understand, the better you will appreciate what an immense gift this can be in your life...if followed.
2. Study it after obtaining it.
Of course, it will take a few weeks to have your blessing transcribed and then returned to you in the form of an official copy. You normally will receive it in the mail. And what an exciting day that is!
Once you've had the opportunity to read it a few times, don't just tuck it away. Make it a part of your daily scripture study so that the "jewels" waiting for you become more apparent.
a. Sort between warnings and blessings.
It can be helpful to write out two columns on a new piece of paper and begin to make notes between the warnings/counsels given you and the blessings promised you. Are any related? What kind of impressions come to your mind? Write those down in a summary at the bottom of the page. Many new insights can come to you this way, especially through the insights that the Holy Ghost will reward you with for your effort.
b. Use a dictionary.
I can't tell you how many times I've felt prompted to look up a word in my blessing, such as "choice." I will invariably think (upon being prompted), "Oh, I already know THAT word." Yet when I am obedient and look it up, I'm always astounded with new depth of understanding and new multiple layers of significance. I now no longer question the Holy Ghost when told to study a word in the dictionary. I've always been richly rewarded for doing so. So in other words, sit down with your blessing. Read through it slowly. What words "jump" out at you? Look them up one at a time and then re-read the sentence with the new layers of meaning. You'll be greatly blessed for your effort.
c. Research your blessing.
Through the years, as you come across scriptures that parallel phrases in your blessing, write those references to the side of those phrases in your actual blessing (you can always make a copy for this and store the original in a safe place). Then on a Sunday or during another quiet moment, you can re-read your blessing while looking up the associated scriptures that give authority to your promised blessings or admonishments.
d. Memorize your blessing.
I nearly laughed when I first heard this suggestion in a Relief Society meeting years ago. But then soon after that, I found myself walking to college over 25 minutes each way during the year. It was quite boring to make this trek day after day. The thought came to mind, soon into the school year, to pull out my blessing and read it while walking so that I could have
something
to think about during those long minutes (mind you, we had no IPods back then!). How surprised I was that I had my two page blessing nearly memorized after only about 4 weeks of reading it daily in this manner! And that activity greatly blessed me for years afterwards, because I could pull any part of my blessing into instant recall when needed--whether faced with a trial or a temptation. I'm so grateful for the RS teacher who had originally suggested this, although I thought originally it would be an impossible achievement (let alone the insights that come as a reward for continuous contemplation over serious matters).
I'm sure there are other ways you could suggest in which we show the Lord how much we value His precious words to us through use of our patriarchal blessings. We generally receive only one of these in a lifetime. It would be well if we used it to our benefit every day and year thereafter!
If you have a patriarchal blessing, why not stop what you're doing and go pull it out. If you do not yet have one, why not stop what you're doing and make an appointment right now with your Bishop to talk about getting one. You'll be glad you did.
Warmly,
C.S. Bezas
~~~~~
Struggling with your teens? C.S. Bezas book has been called the perfect aid for parents and youth leaders.
Powerful Tips for Powerful Teachers: Helping Youth Find Their Spiritual Wings
is available in most LDS bookstores and online at
DeseretBook.com
. Order it today and watch changes begin.
You Should Also Read:
For more information on The Church of Jesus Christ of Latter-day Saints


Related Articles
Editor's Picks Articles
Top Ten Articles
Previous Features
Site Map





Content copyright © 2019 by C.S. Bezas. All rights reserved.
This content was written by C.S. Bezas. If you wish to use this content in any manner, you need written permission. Contact C.S. Bezas for details.